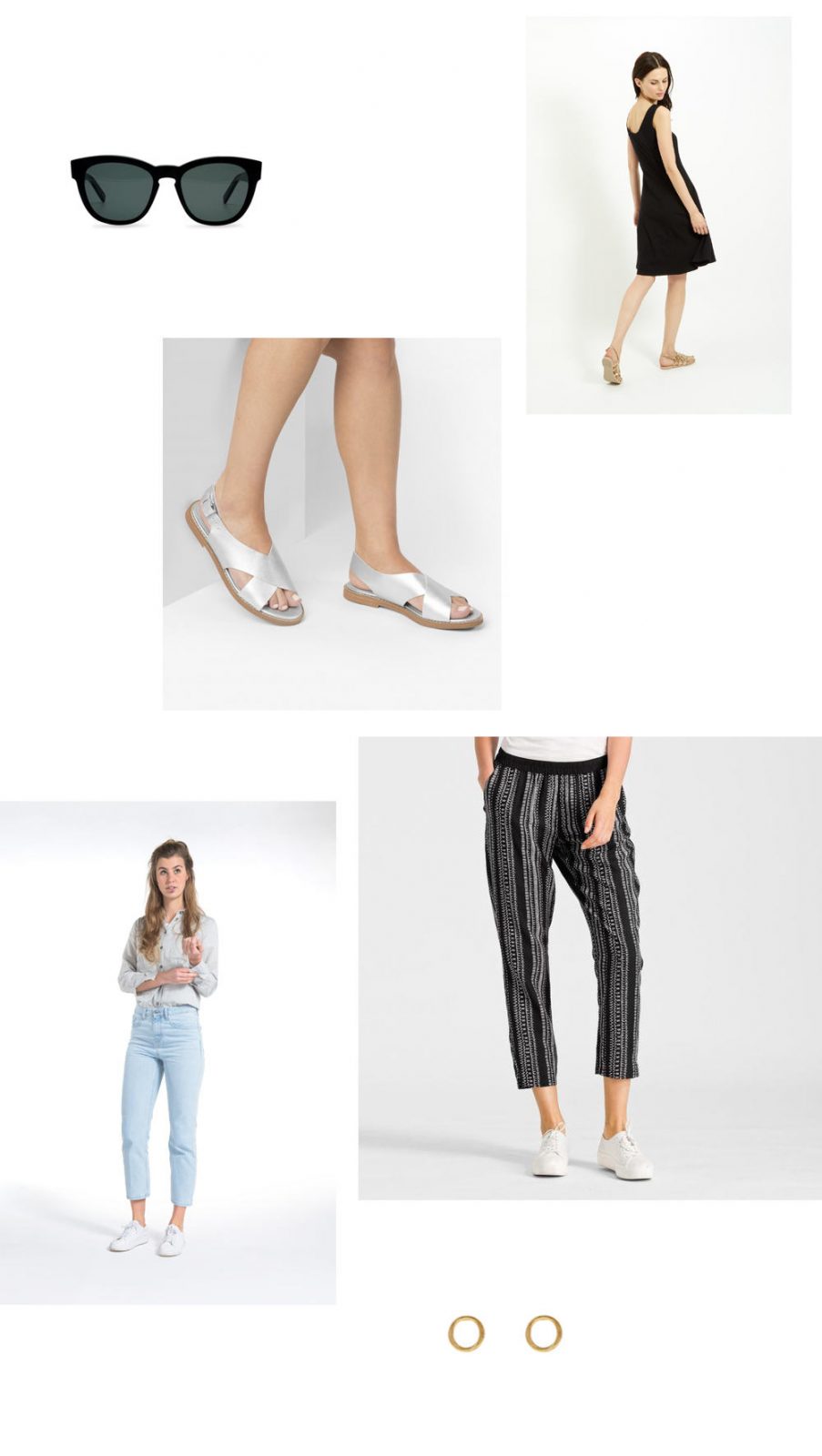 Summer is approaching! The time of days (and nights) spend outside, barbecues, sunshine and adventures abroad is finally back :) I feel like the ethical summer collections are especially great this year and I've put quite a few of them on my summer wish list (the upside of having your birthday in July!).
My summer wish list
A stripy maxi dress | for days by the beach
Mom Jeans | Because summer in Germany isn't that hot anyway (and I really want some!)
Relaxed trousers | For a day in the city
Some sandals | Black or nude
A casual black dress | You don't need much else on a really hot day!
New sunglasses | made from recycled materials
A fancy jumpsuit | With an open back
Hoop earrings | Love that they are back this year!
Time to fill my closet again!
2 Comments