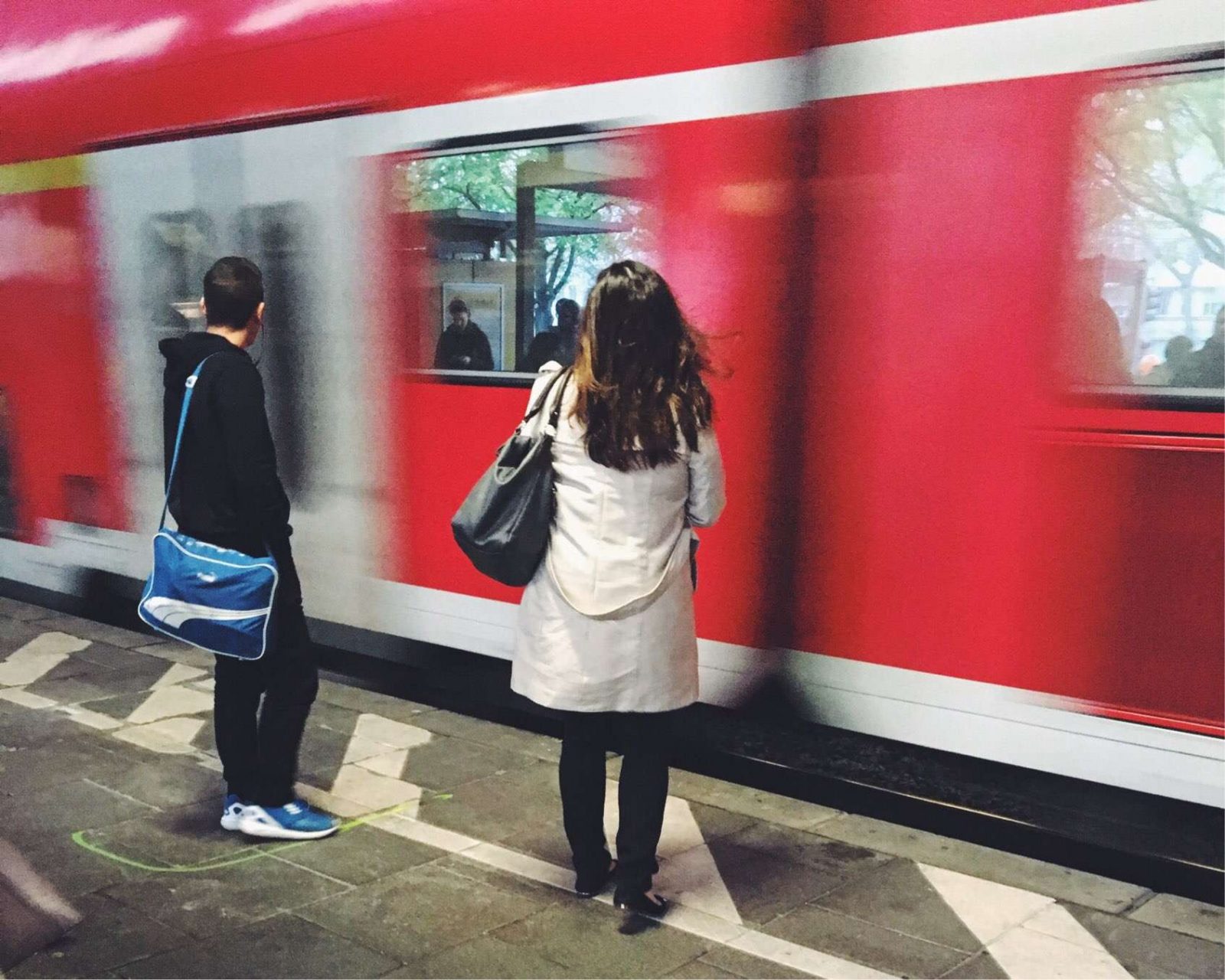 I'm going to London today! Oh happy day :) And for the first time ever, I've decided not to hop on a plane, but go by train (I'm actually on that train right now). If you're wondering why, here's five reasons why traveling by train is so much more enjoyable:
1 | It's better for the environment. Obviously.
2 | If you're traveling between cities and short distances, it's often faster and cheaper. Of course, the actual flight might be shorter, but getting to the airport, arriving early, getting away from the airport into the city is a much bigger hassle. For example, I'll arrive at St. Pancras today and don't have to spend money and 1-2 hours to get from Stansted to the city. So good!
3 | You can take as much stuff as you want to (and as you're able to carry). There's no regulations, no forbidden goods, no need for tiny shampoo bottles – if you can carry your suitcase, you can take it (and don't have to worry about the weight of your souvenirs).
4 | You can bring snacks, drinks and coffee! No need to get dehydrated or spend 10 € on a bottle of water – bring your own drink, get cosy with a few nice travel snacks and a warm cup of coffee and enjoy the ride! My favourites: A nice pastry, a sandwich and maybe some nuts – filling, yummy and easy to eat :)
5 | You can work: just get a seat with a table and you can work a bit, write down your thoughts, plan exciting projects – something about the atmosphere on the ICE makes working while traveling real fun in my opinion and I always get really inspired.
What about you? Have you ever traveled long distance by train? What's your favourite mode of transportation on holiday?
2 Comments