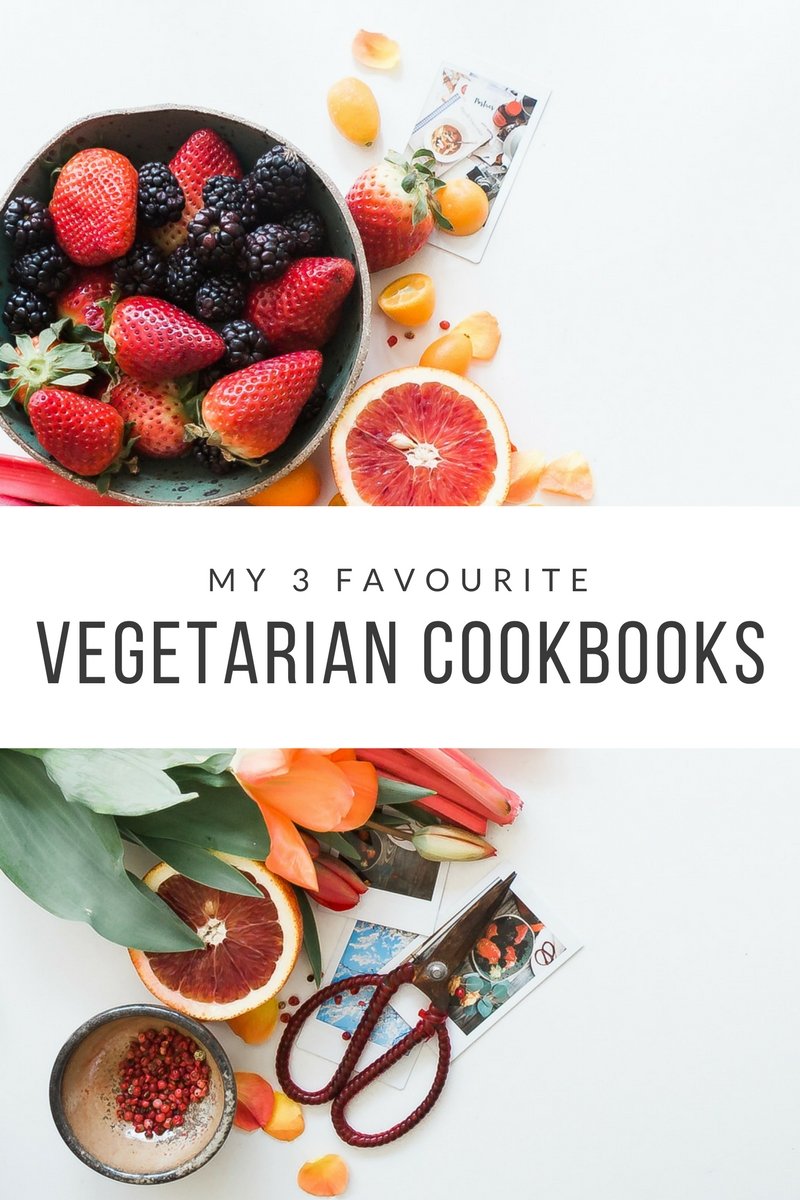 Some of you might know, but I have been a vegetarian for about two years now. I don't really miss eating meat and I love getting creative in the kitchen to make beautiful veggie meals. One thing I did miss at first though was buying beautiful cookbooks. It didn't really make sense when more than half of the meals were based on meat or fish. Gladly, I found a few beautiful (and yummy) vegetarian cookbooks as well. Today, I want to share my favourites with you!
My favourite vegetarian cookbooks
The everyday cookbook: Vegetarisch mit Liebe
I adore this cookbook. I have already tried a lot of the recipes in there (because they actually use normal ingredients) and everything has been delicious so far. Examples are strawberry caprese or homemade pizza with pear and peaches.
By the way, this cookbook doesn't use the ususal categories like starter, main course, dessert but it categorises the recipes by vegetable. There's a chapter on apples, a chapter on avocado and so on. I love it because you can actually look at what you have and make something delicious with it.
I highly recommend this cookbook to anyone who actually wants to try the recipes and not just look at pretty pictures! In Germany, it's published by the Südwest Verlag and can be bought over here
. (more…)