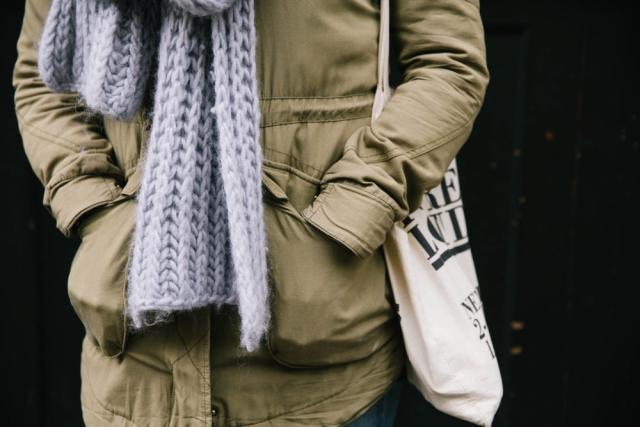 Today I want share with you a shopping trick my friend Dominika told me about recently: Shopping for three seasons. I really love it and hope you do too! It's actually the easiest concept: When you buy something new, consider if you would be able to wear it for at least three seasons of the year. This might actually be a concept our moms and grandmas would love as well, ha!
Why shopping for three seasons helps while shopping
I used to hardly ever think about the season when I was at the store. Now that I do though, I've already noticed a difference about which items I actually end up buying. For example, I don't buy flimsy summer dresses anymore, because they only look good on the hottest days of the year, not with a cardigan for example.
In Germany, there are about 5 really hot days each year – definitely not three whole seasons. On my journey of buying only fair fashion pieces that I actually love wearing, this is super helpful. This means there are no more pieces collecting dust in the back of my closet. To help you with this concept, I have listed a few tips on how to actually shop like this.
Read more…