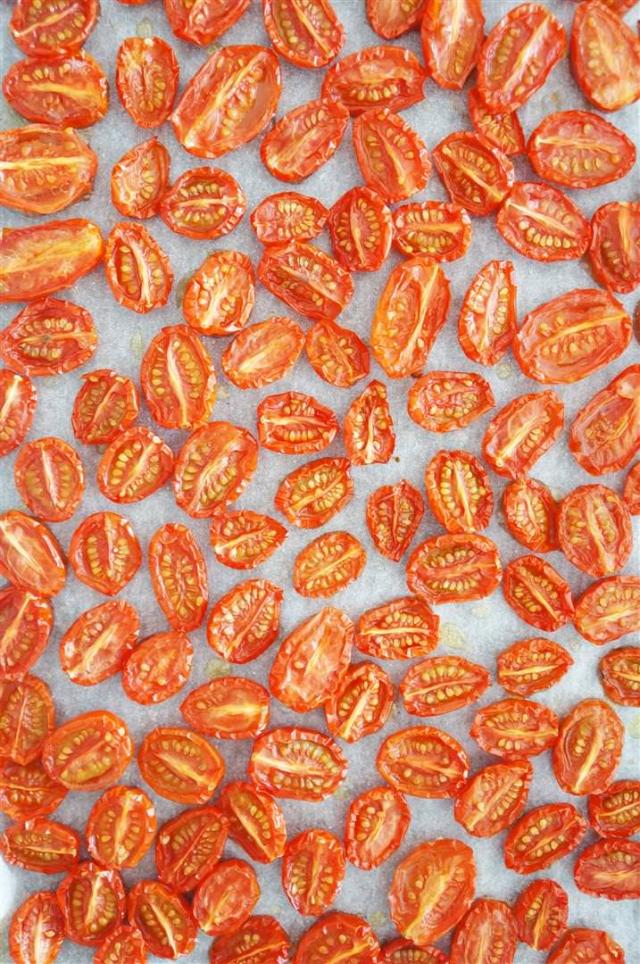 It's recipe time! Today I am very excited to welcome the first food contributor to Hanna's Places: Meet Belle! I found her blog, Cakelets and Doilies when I was falling down the rabbit hole of yummy recipes on Pinterest one day late at night. That particular evening I was really hungry and then seeing all those cakes (look at this one!) and pasta dishes made me crave some yummy food even more. I'm so happy that she agreed to join Hanna's Places and contribute some of her brilliant recipes. As I told you yesterday, it took me quite some time to finally try out quinoa, so the perfect reason was Belle's suggestion to go ahead and start this collaboraton with a quinoa tomato risotto (I've never even tried risotto before I must admit!).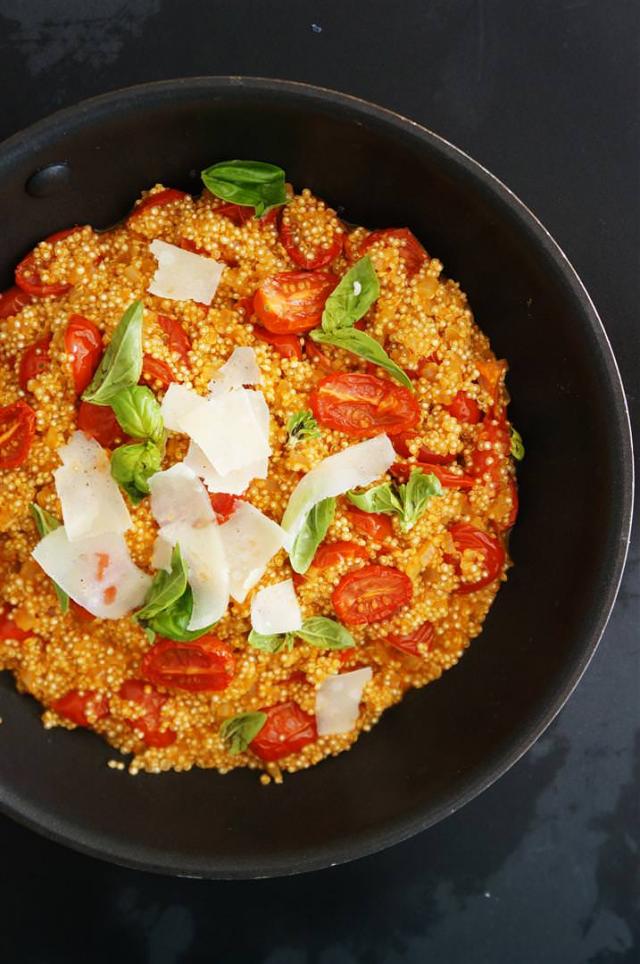 Since discovering quinoa two years ago, and loving it, I have being experimenting with different ways of cooking it. I've tried numerous quinoa salads (which is the most popular way to eat quinoa), quinoa fritters, quinoa granola, etc. However, my favourite got to be this Roasted Tomato Quinoa Risotto. It makes a flavoursome and hearty meal, especially good on a cold night.
Roasted Tomato Quinoa Risotto

Serves 2
250 grams cherry tomatoes, halved
Good drizzle of olive oil
Sprinkle of sugar and salt
1 tablespoon olive oil
20 grams butter
1 onion, finely chopped
1 garlic cloves, crushed
1 cup white quinoa
1 tablespoon tomato paste
1/4 cup white wine
600ml-800ml homemade or good quality vegetable stock
1 cup grated parmesan cheese
1/4 cup basil leaves
Season with salt and pepper to taste
Preheat oven to 160 degrees celsius. Place tomatoes, cut-side up, on a baking tray and drizzle with oil. Sprinkle with sugar and salt. Bake for 25 minutes or until softened.
Bring vegetable stock to the boil, reduce heat, and keep at a gentle simmer.
Rinse quinoa by placing the quinoa in a fine-mesh strainer, rinse thoroughly with water, drain and set aside.
Heat 1 tablespoon oil and butter in a saucepan over medium heat. Add onion and garlic, cook until it's soft without colouring. Add quinoa, stirring to coat the grains, then stir in tomato paste and wine. Simmer for 1 minute or until wine has evaporated. Add a ladleful of hot stock, stirring until most of the liquid has been obsorbed. Keep adding ladlefuls of stock, stirring, allowing each ladleful to be absorbed before adding the next. Turn the heat down if required. The quinoa is cook when the grains look almost translucent and the germ seperates from the seed. I like the quinoa with a slight bite to it (al dente) and find that it needs only about 600ml of stock. Add more stock and cook for a bit longer if you prefer the quinoa less al dente.
When quinoa is cook to your liking, stir in roasted tomatoes and grated parmesan cheese. Season with salt and pepper to taste. Scatter with basil leaves and shaved parmesan cheese to garnish.
10 Comments