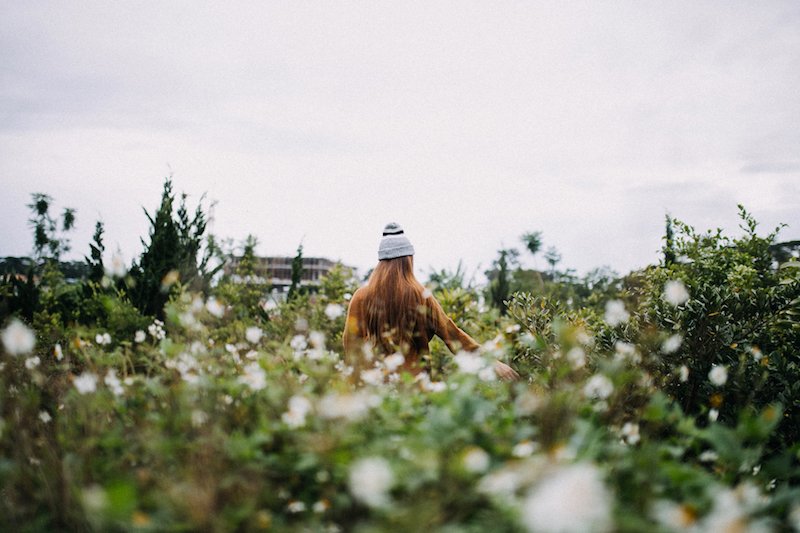 I've talked about it on this blog (and on Instagram) millions of times, you all feel it in the air: autumn is here. Naturally, I am very excited about that! One of the many reasons why is probably, that I truly love autumn fashion. I have been on a little shopping fast this September, but I have already started planning what I might buy for the season ahead. I'm looking for beautiful pieces, that I will wear throughout winter and probably our cold German spring as well.
As inspiration, I really loved reading Lisa's post on her summer key pieces this year, so I thought I'd share my favourite pieces with you as well. I want to get new items that go well with each other and I think I've managed to find a great autumn capsule wardrobe.
A turtleneck sweater
I am always cold. Thus, I am very excited about the fact that turtlenecks are back in fashion. I really love them styled with a small gold necklace and a low ponytail. I will probably get this one from JAN 'N JUNE. Btw, their current A/W collection is absolutely beautiful, I could probably get every single piece.
Apart from the turtle neck sweater, I currently have my eyes on this turtle neck dress. What do you think?
A checkered blazer
I actually already found a really great one on Kleiderkreisel last year. I just haven't worn it yet because it's a little big on the shoulders and does. not. look. great. So, I simply need to get around to taking it to the tailor! That shouldn't be to difficult, but as I said, I bought it last year. I can't wait to pair it with a white t-shirt and jeans, such a simple yet elegant look.
Wide-legged trousers
So, I need your fashion advice. I definitely have my eyes on a great pair of wide legged trousers this seasons, maybe these ones. But! How do you actually style them? What kind of shoes do you wear with wide legged trousers? In all the pictures I see they are worn with summer shoes, without socks or anything and that's simply too cold. Any autumn wear fashion tips?
Read more…