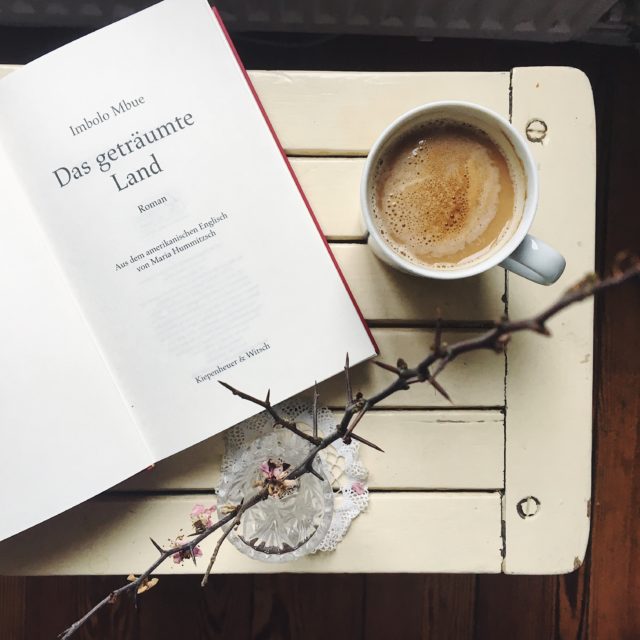 And just like that, it's November. Beautiful, golden October is over and it's definitely time for the cold and rainy season. A lot of people don't like November for exactly that reason. In my opinion though, November is the perfect time to slow down and spend a relaxing weekend at home.
On cozy, slow weekends like this, I try to put a few fun things on my daily agenda, so I don't end up mindlessly scrolling through the internet all day and somehow missing the weekend. There are so few days I truly have for just relaxing, so it's quite sad to just waste them. These are my favourite activities for a hygge weekend at home.
Read a cookbook
If you watch my Instagram stories you might know that I love testing recipes on the weekend – big pancake breakfasts, chutney adventures or homemade bread, everything. I prefer to actually read a cookbook instead of taking a recipe of the internet on the weekend. It inspires me to try something (seasonal) I normally wouldn't and I get to read all the little stories going along with the recipes.
One of my recent favorite cookbooks is Molly Yeh's book "Molly's Kitchen". She talks about how she met her husband, her life in New York and the Midwest. It's just the coziest thing to make a coffee on a Saturday morning, think about which recipes to try and then start cooking. I have already tried a few dessert recipes from her book and the homemade hummus is the best I ever had. Another bonus of trying recipes on the weekends: You have cake!
Read more…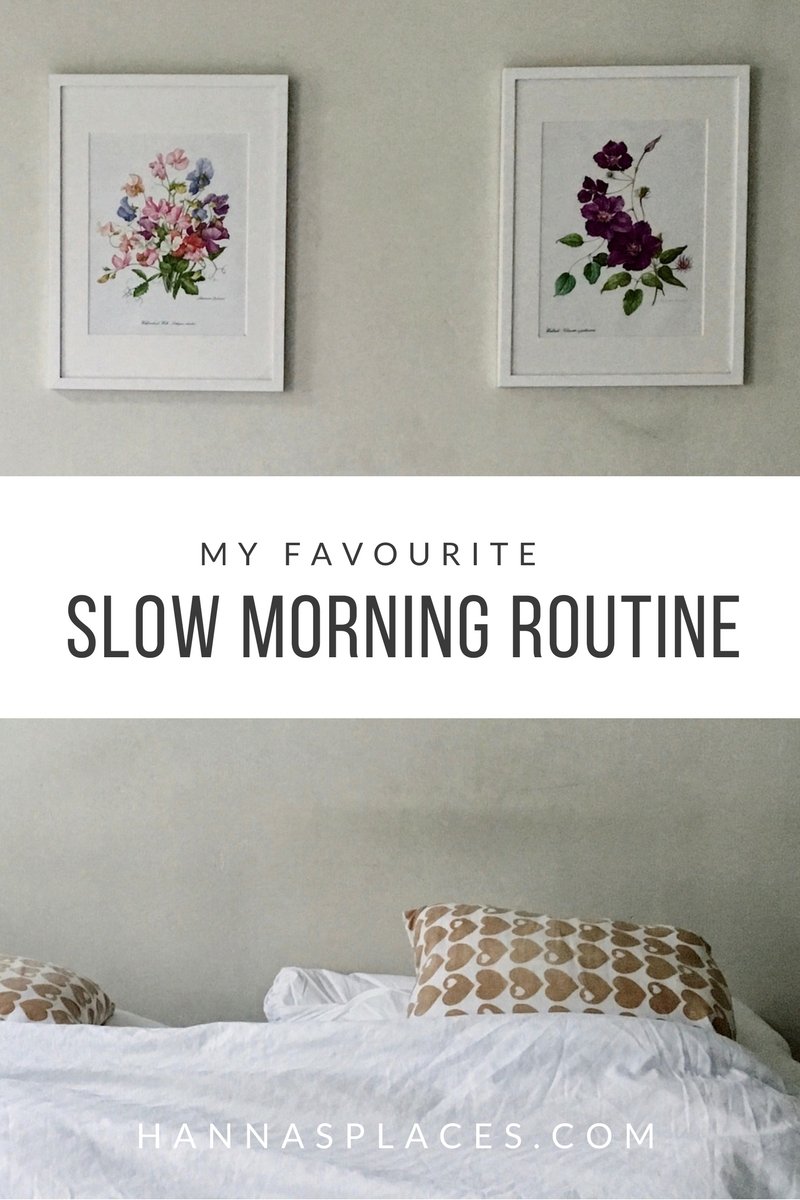 Over the past few months, I fell in love with the idea of a 'slow morning routine'. Starting your day in a way that was pleasurable and not stressed sounded wonderful. So, little by little, I have adopted a few new habits into my morning that really improve my day.
I've tried a lot of Pinterest slow morning tips, some worked, some didn't (I'm neither a smoothie, nor a morning workout person). Now I'm at a place where I truly look forward to my mornings, so I wanted to share my favourite habits with you.
Don't press snooze
I won't talk so much about this one because everyone tells you not to press snooze. It's bad for your sleep, you will lose a lot of time, it's just not a good idea.
No social media
This proved to be a big improvement on my well-being and it took quite some time to adopt. I will NOT look at instagram, pinterest or facebook before work. On a normal work day, the first time I look at social media is during my lunch break. I don't know why it made such a big difference, but I feel so much more calm starting my day.
Read more…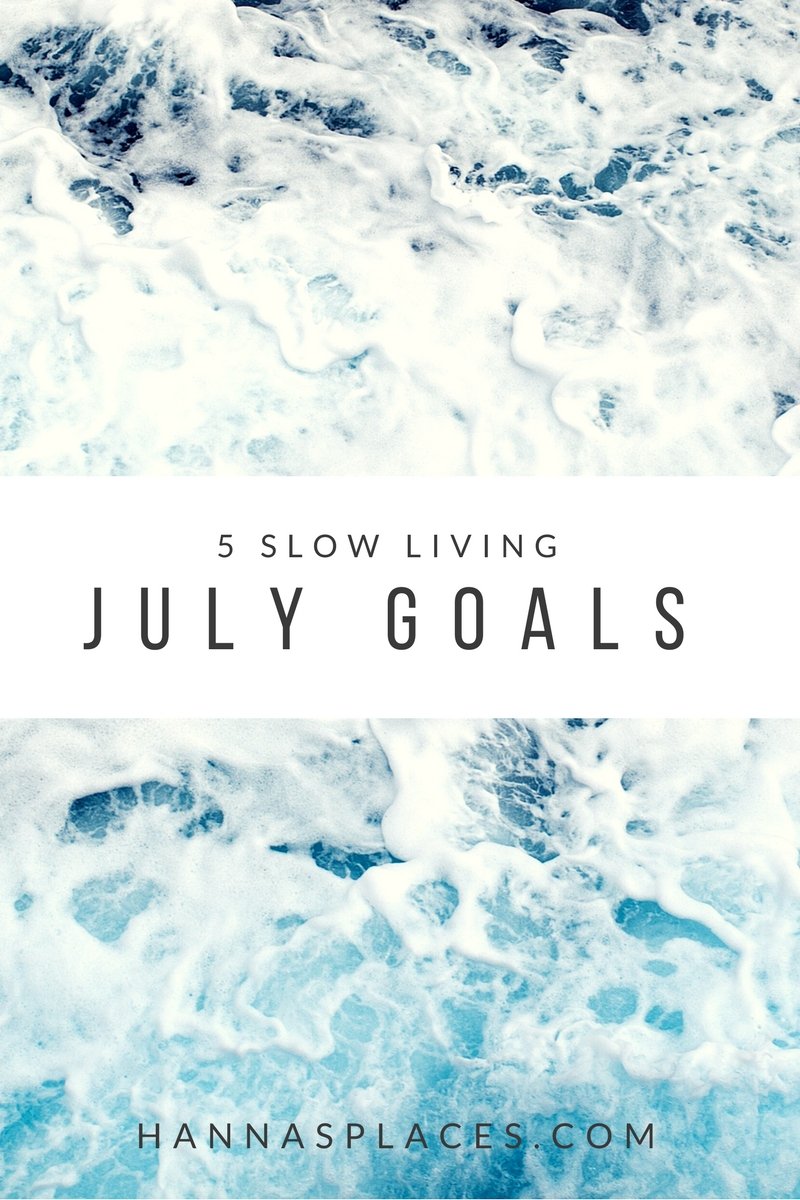 June is over already, can you believe it? For me, it's been a good month with a few short holidays and the most beautiful sunny weather. I've started running again and spend my weekends in the sun. Not too bad! Now July's here, my birthday month – I turn 24 in only a week. That's why I thought it would be a good idea to make July a month to strive for slow living goals. I want to implement a few habits I should have started practising already and refocus on my goals for the year. But first, let's recap my June goals:
Have a vegan day
This totally worked! I actually realised how much of what I eat is vegan anyway, so on days I wasn't eating out/with friends a vegan day was no problem at all.
Switch off for one day a week
No comment. This didn't happen at all. Maybe next month?
Read more…