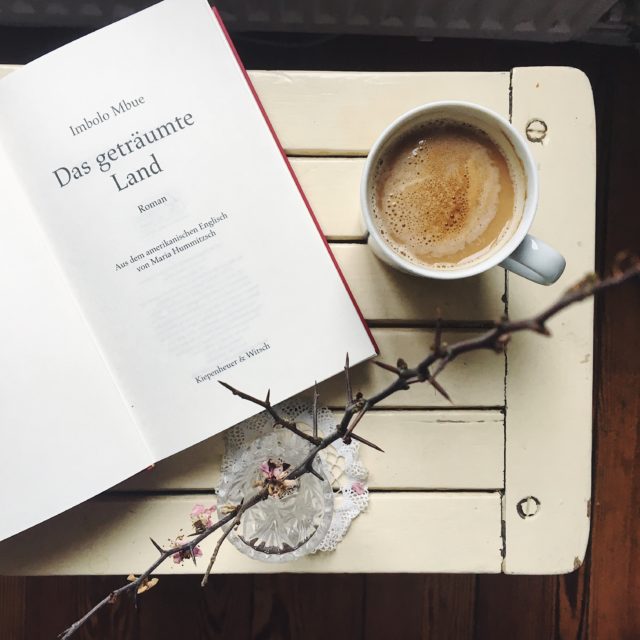 And just like that, it's November. Beautiful, golden October is over and it's definitely time for the cold and rainy season. A lot of people don't like November for exactly that reason. In my opinion though, November is the perfect time to slow down and spend a relaxing weekend at home.
On cozy, slow weekends like this, I try to put a few fun things on my daily agenda, so I don't end up mindlessly scrolling through the internet all day and somehow missing the weekend. There are so few days I truly have for just relaxing, so it's quite sad to just waste them. These are my favourite activities for a hygge weekend at home.
Read a cookbook
If you watch my Instagram stories you might know that I love testing recipes on the weekend – big pancake breakfasts, chutney adventures or homemade bread, everything. I prefer to actually read a cookbook instead of taking a recipe of the internet on the weekend. It inspires me to try something (seasonal) I normally wouldn't and I get to read all the little stories going along with the recipes.
One of my recent favorite cookbooks is Molly Yeh's book "Molly's Kitchen". She talks about how she met her husband, her life in New York and the Midwest. It's just the coziest thing to make a coffee on a Saturday morning, think about which recipes to try and then start cooking. I have already tried a few dessert recipes from her book and the homemade hummus is the best I ever had. Another bonus of trying recipes on the weekends: You have cake!
Wear your comfiest loungewear
You are not allowed to wear jeans on a cozy hygge weekend. Instead, get your coziest knitwear, leggings, a comfy dress – anything you like and that you can happily spend all day on the couch in. Very important: do not stay in your pyjamas all weekend (which will make you feel like a slug).
Think about the year ahead
Think about what you would like 2018 to be like, what you'd like to achieve and remember about the year. December often flies by with holiday parties, cookie baking and trips to the Christmas market, so November is the perfect time to set those goals.
Do something special
Do you have any habits in your life that you don't indulge in during the week? Maybe it's sleeping in, eating sweets, drinking alcohol or watching Netflix? On your perfect relaxing weekend, you can – moderately – do all these things. It makes the day feel even more special, and you won't feel deprived and binge on something unhealthy later on.
Go for a walk
Very often, if I stay home relaxing for too long (even if it's just one day!) I get a bit of cabin fever. To combat that feeling, I love going outside and for a walk. If you live close to nature, you can walk in the woods, maybe while listening to a podcast. If you're in the city, take a book to the nearest coffee shop and have a nice hot drink. It's important to take it slow and don't feel stressed – it's your cozy weekend after all!
Get creative
Every autumn, I try to pick up a new creative hobby. Last year it was calligraphy, the year before candle-making. This year I would love to try weaving – and of course I knit something every year. In my opinion it's really fun to learn something new every year – especially in the dark seasons – and it's so much more relaxing than just vegging out on Netflix.
These would be my favorite ideas for a slow and relaxing weekend – what are yours?