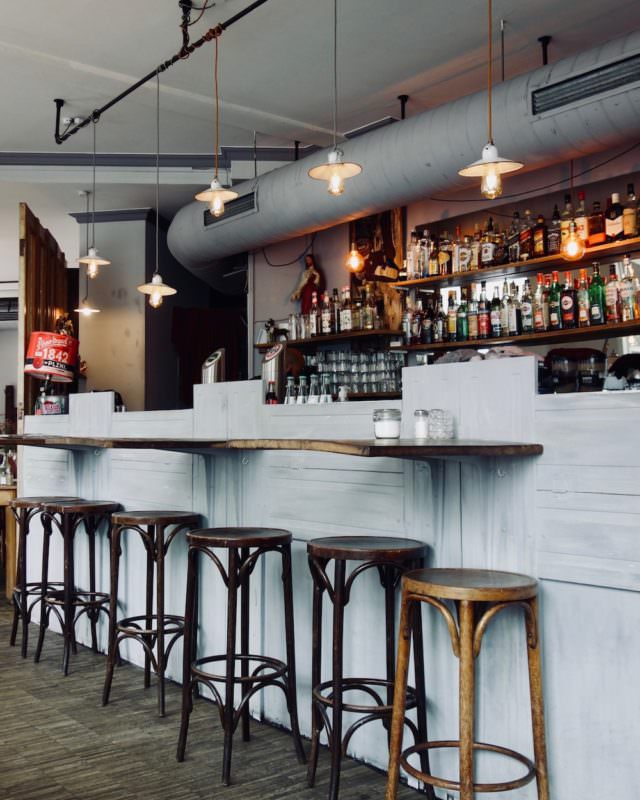 To me, a good Saturday morning looks like this: Brunch with old friends, great food and lots of coffee. And luckily, last Saturday was exactly a day like that.
I made a little daytrip to my old home, Düsseldorf, where I lived for almost five years. I could never imagine moving back, but small trips like this always make me appreciate the city again. Especially, if there are great friends by my side!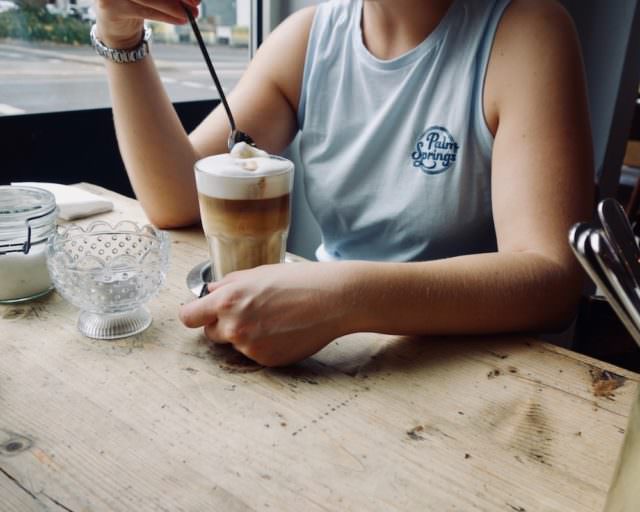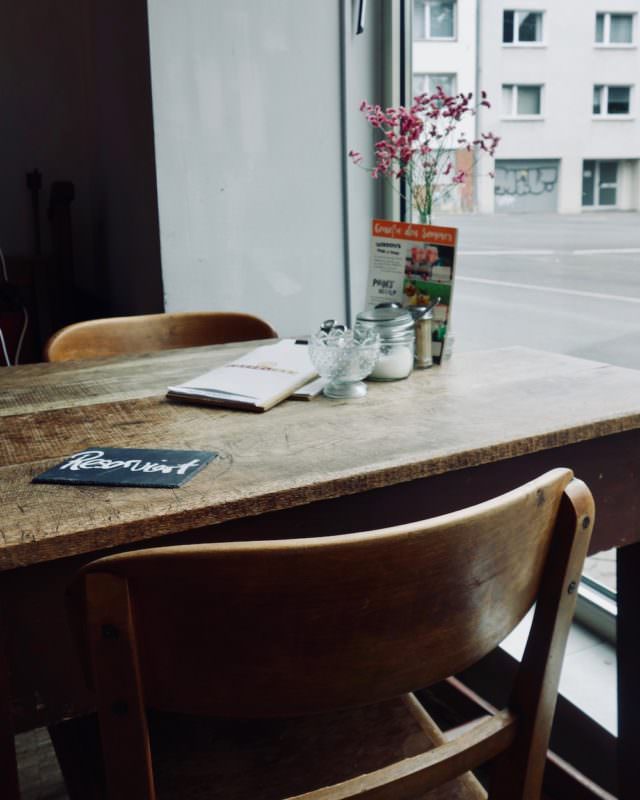 To long friendships
As it happened, one of my best friends from school was visiting home as well. Our last meet-up was ages ago, so naturally, we decided it was high time to go out for breakfast together. When we were still at school, this was an almost weekly ritual.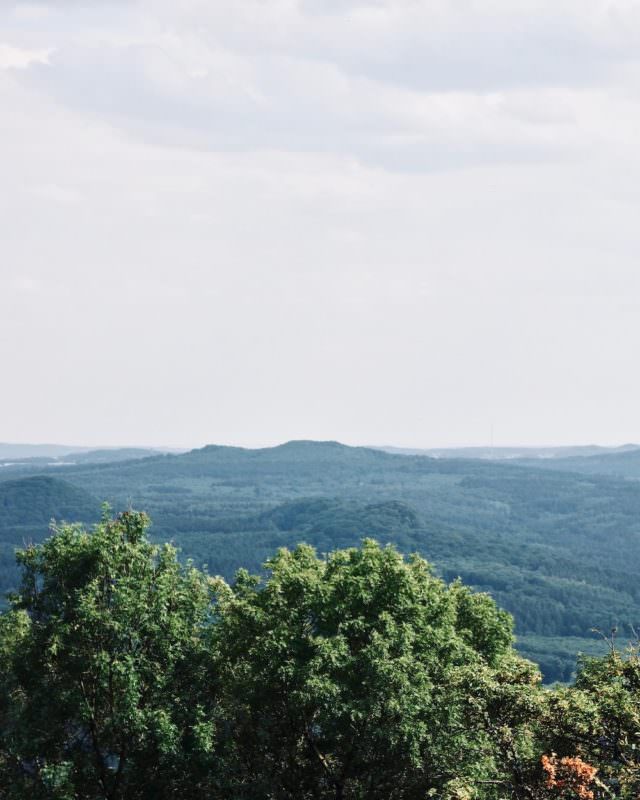 Boy, it's hot outside! I'm sitting in my flat right now, 37 degrees celsius outside, trying to stay cool with cold tea and ice cream. So instead of going outside in the blazing sun, I'm thinking back on my beautiful hike along the river Rhine last week…
With beautiful sunshine, but kinder temperatures, we hiked around the Siebengebirge on the Rheinsteig. It made me realise once more, that there's so much beauty around Bonn. Forests and wilderness, right outside our doorstep!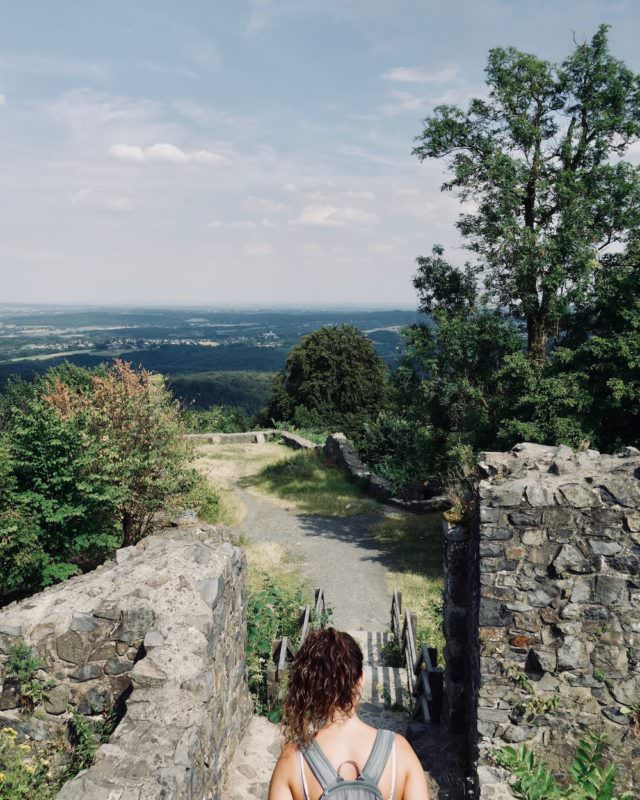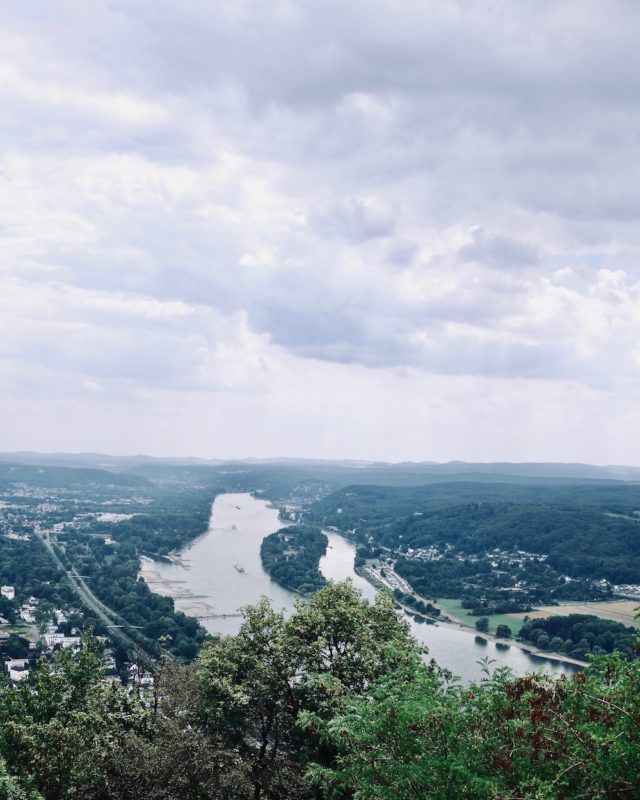 On the trail
We hiked the second part of the Rheinsteig, a long-distance walking trail that leads from Bonn to Wiesbaden. Most parts are easily reached by train, so it's perfect for a day trip. You just hop on a train, hike around and then go on the train straight home at night.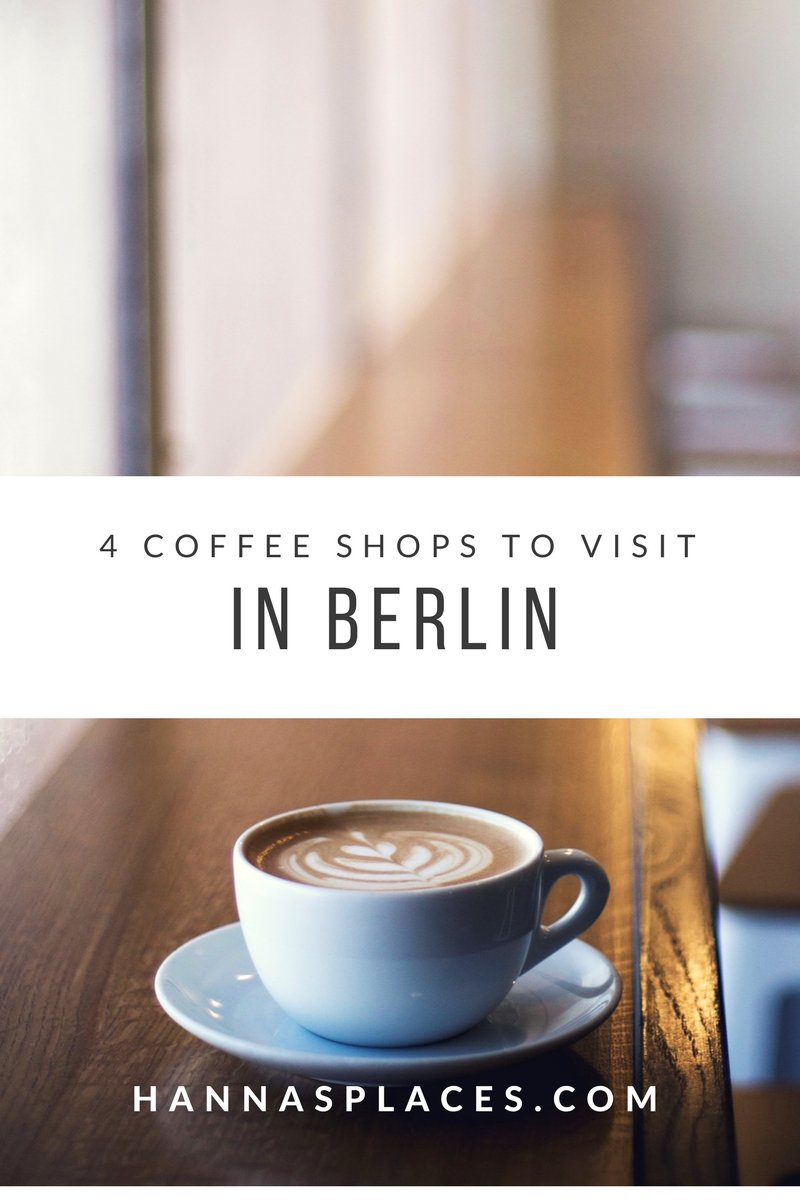 A few weeks ago, I went to Berlin to visit some friends. It's such a cool city. We had the best time walking around, catching up and of course: Drinking coffee! Since I've been to Berlin a couple of times already (and my friends live there), we didn't actually visit a lot of the sights. More time to visit the best Berlin coffee shops! We only had three days, so there are probably way more Berlin coffee shops that we didn't get around to visit. After my Paris coffee round up, here's my coffee guide for Berlin. If you have a favourite that's missing from this list, let me know in the comments!
Roamers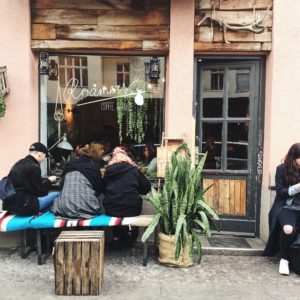 Roamers in Neukölln is every plant lovers dream! It's really pretty in there and both the food and the place are very Instagram-friendly ;) The coffee was really good too!
One thing to consider though: Roamers is definitely not a chill place. It's a tiny coffee shop and we waited about half an hour for a table. We got to sit in the sun, so we didn't care. Just remember: This isn't a place to slowly enjoy your coffee and read a book on a Saturday afternoon.
Address + opening times
Pannierstrasse 64, 12043 Berlin
Tue – Fri: 9:30 – 19:00
Sat – Sun: 10:00 – 19:00
Betty'n Caty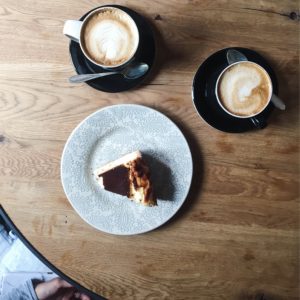 Betty'n Caty is a wonderful lunchplace/coffee shop in Prenzlauer Berg. I bet you could have a wonderful brunch over here and the cheese cake was wonderful and fluffy.
We sat upstairs, so we were able to people watch while sipping our coffee. The staff was really nice and welcoming as well, always a plus in my book! The food is a little pricy, but looks really tasty if you want to treat yourself!
Address + opening times
Knaackstraße 26, 10405 Berlin
Mon – Fri: 08:00 – 22:00
Sat – Sun: 09:00 – 22:00
Brammibal's Donuts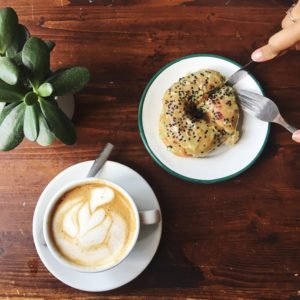 This isn't only a coffee shop, it's a donut place. What's more, it's a vegan donut place with flavours like espresso, pumpkin cream cheese and raspberry almond (!). If this doesn't make you curious, what's wrong with you? ;)
Sadly, I was really full when we visited, but my friends claim that the donuts taste great. They definitely look great and you can go for a lovely walk along the Maybach Ufer if you're visiting.
Address + opening times
Maybachufer 8, 12047 Berlin
Tue-Sun: 10:00 – 18:00
Zeit für Brot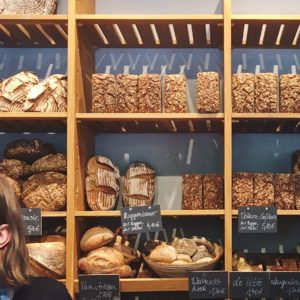 Man, I love Zeit für Brot. They aren't famous for their coffee (although it tastes great too!) but for their absolutely heavenly, massive cinnamon rolls. I wish I lived closer to eat one every single day, they are so good!
There's a Zeit für Brot in Cologne (yes!), Frankfurt and Hamburg as well, so you should try to visit at least one of them. You won't regret it.
Address + opening times
Alte Schönhauser Straße 4, 10119 Berlin
Mon-Fri: 7:30 – 20:00
Sat: 8:00 – 20:00
Sun: 8:00 – 18:00 Uhr
These are the Berlin coffee shops we visited. I can't wait to go back and try even more!