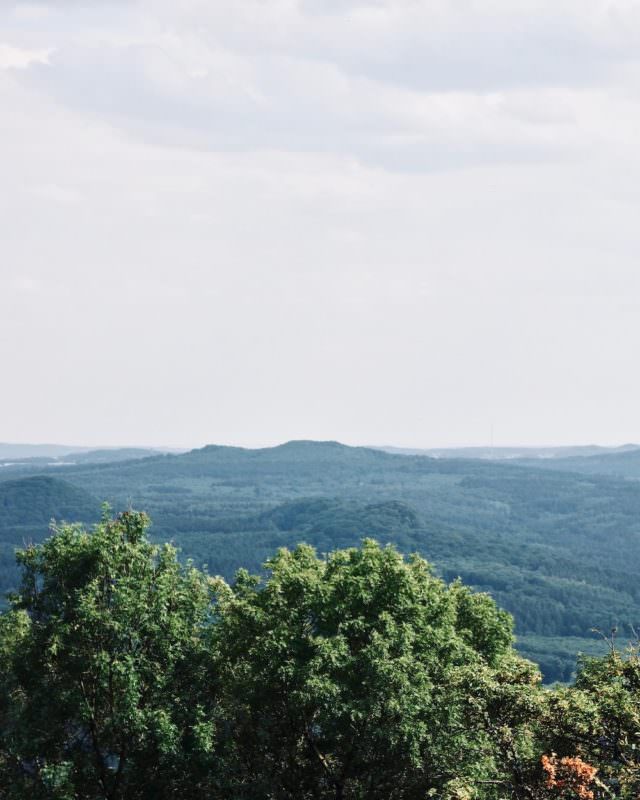 Boy, it's hot outside! I'm sitting in my flat right now, 37 degrees celsius outside, trying to stay cool with cold tea and ice cream. So instead of going outside in the blazing sun, I'm thinking back on my beautiful hike along the river Rhine last week…
With beautiful sunshine, but kinder temperatures, we hiked around the Siebengebirge on the Rheinsteig. It made me realise once more, that there's so much beauty around Bonn. Forests and wilderness, right outside our doorstep!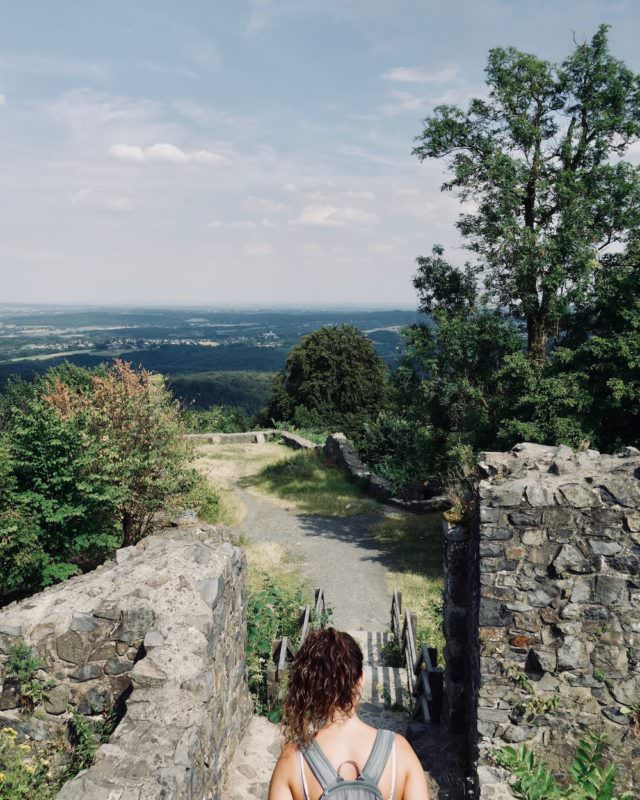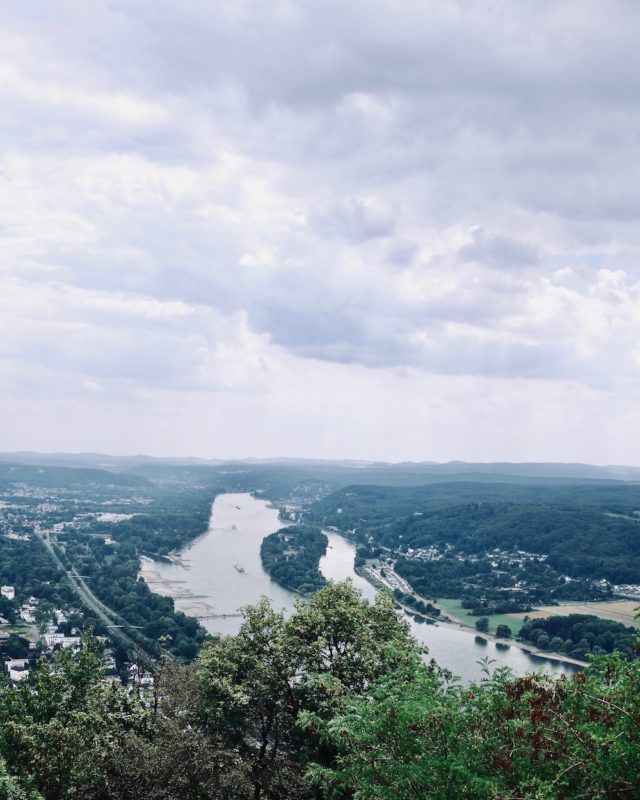 On the trail
We hiked the second part of the Rheinsteig, a long-distance walking trail that leads from Bonn to Wiesbaden. Most parts are easily reached by train, so it's perfect for a day trip. You just hop on a train, hike around and then go on the train straight home at night.
We started our hike by going up to the Drachenburg. I've been there a couple times before, just for the view and the waffles though ;) The walk up is quite arduos, but always worth it. And this time, after a short stop, instead of going back down we continued our walk through the woods over to Bad Honnef.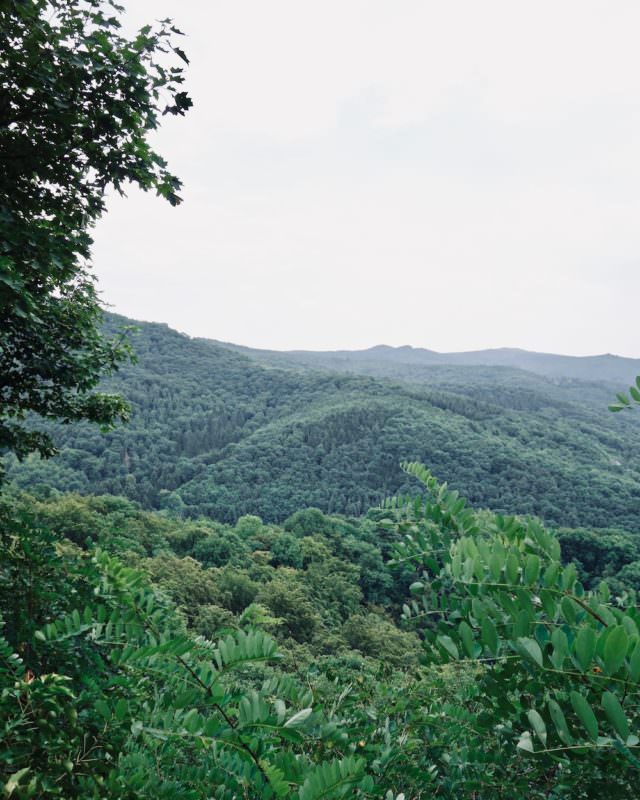 After just a couple of minutes, we were right in the middle of the forest. You couldn't actually believe that busy cities like Cologne or Bonn are right around the corner! On top of that, the forest makes this hike perfect for summer since the shade keeps you cool and safe from the sun.
After about two hours of walking we reached the Löwenburg, another beautiful lookout over the Rhine. We stood there, ate a few peaches, and just admired the view. On our way back, we kind of lost our way – it didn't matter though. We saw some beautiful parts of home, talked and relaxed. More days like this please!
How to get there
One of the advantages of hiking on the Rheinsteig is that you can go to all the stops by train. To get to the starting point of the second part, you can easily get the tram 66 and get off at "Königswinter/Fähre". At the end you can take the train from Bad Honnef and get easily back to Bonn or Cologne.