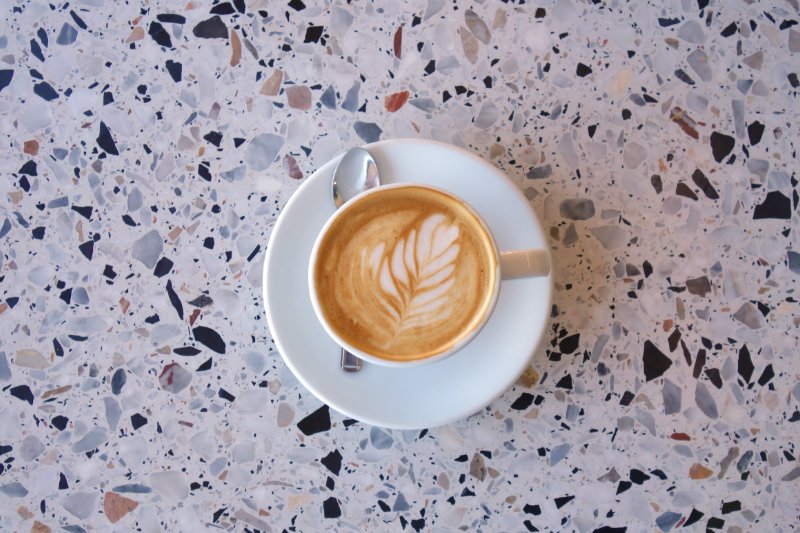 London and coffee, the perfect team. You probably know already: After living in London two years ago, it is one of my favourite cities in the world. The people, the streets, the restaurants, I love it all. And of course, the London coffee scene is amazing!
There are cool or cosy London coffee shops around every corner. On my last trip I had a lot of coffee, of course. I both tried some new places and visited my old favourites. If you're planning on visiting soon, here's my round-up of places you definitely need to go. By the way, if you're looking for Paris or Berlin coffee, I've got you covered as well!
Ozone Coffee Roasters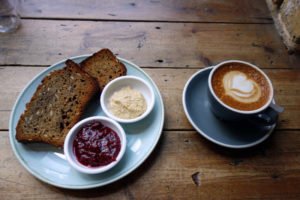 I have wanted to visit Ozone Coffee Roasters for absolute ages. This time, I finally made it. It's a beautiful coffee shop near Old Street in East London.
The vibe there is beautiful, so you can easily sit there for hours on end, just drinking coffee, watching people and reading books. I went there for breakfast and had the most amazing banana bread with nut butter. Also, it's open almost all the time. Highly recommended!
Address + Opening Times
11 Leonard Street, EC2A 4AQ
Mon – Fri: 7:00 – 22:00
Sat – Sun: 8:30 – 5:30
Monmouth Coffee Company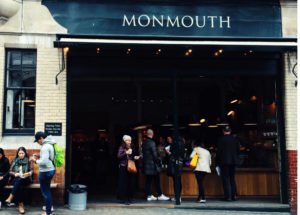 Monmouth is a long time favourite of mine, and it should be on the list of everyone visiting the best London coffee shops. There are two locations, one near Neals Yard, one right by Borough Market.
I prefer the Borough Market location, but you should probably go on a weekday when the market isn't on. Otherwise you won't have a chance to actually get inside ;) It's worth the wait though, if there's a queue!
Address + Opening Times
2 Park Street, London SE1 9AB
Mon – Sat: 7:30 – 18:00