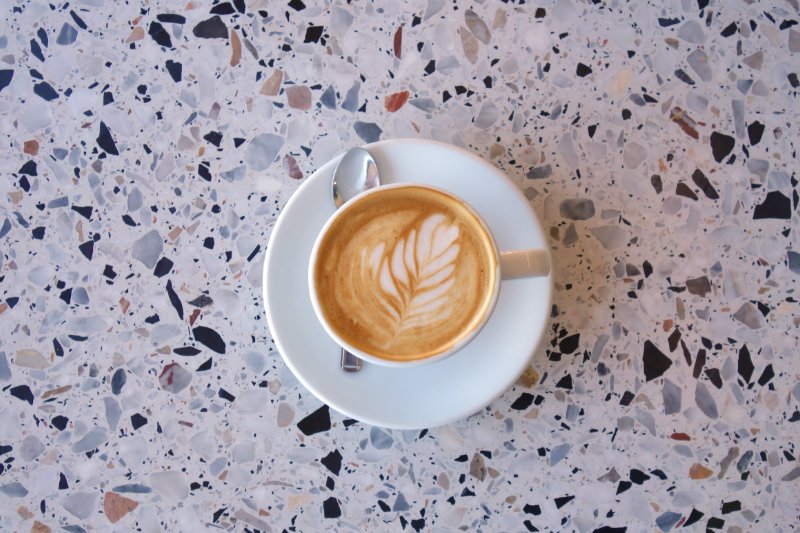 London and coffee, the perfect team. You probably know already: After living in London two years ago, it is one of my favourite cities in the world. The people, the streets, the restaurants, I love it all. And of course, the London coffee scene is amazing!
There are cool or cosy London coffee shops around every corner. On my last trip I had a lot of coffee, of course. I both tried some new places and visited my old favourites. If you're planning on visiting soon, here's my round-up of places you definitely need to go. By the way, if you're looking for Paris or Berlin coffee, I've got you covered as well!
Ozone Coffee Roasters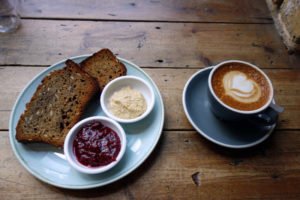 I have wanted to visit Ozone Coffee Roasters for absolute ages. This time, I finally made it. It's a beautiful coffee shop near Old Street in East London.
The vibe there is beautiful, so you can easily sit there for hours on end, just drinking coffee, watching people and reading books. I went there for breakfast and had the most amazing banana bread with nut butter. Also, it's open almost all the time. Highly recommended!
Address + Opening Times
11 Leonard Street, EC2A 4AQ
Mon – Fri: 7:00 – 22:00
Sat – Sun: 8:30 – 5:30
Monmouth Coffee Company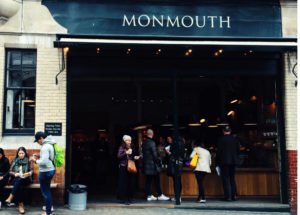 Monmouth is a long time favourite of mine, and it should be on the list of everyone visiting the best London coffee shops. There are two locations, one near Neals Yard, one right by Borough Market.
I prefer the Borough Market location, but you should probably go on a weekday when the market isn't on. Otherwise you won't have a chance to actually get inside ;) It's worth the wait though, if there's a queue!
Address + Opening Times
2 Park Street, London SE1 9AB
Mon – Sat: 7:30 – 18:00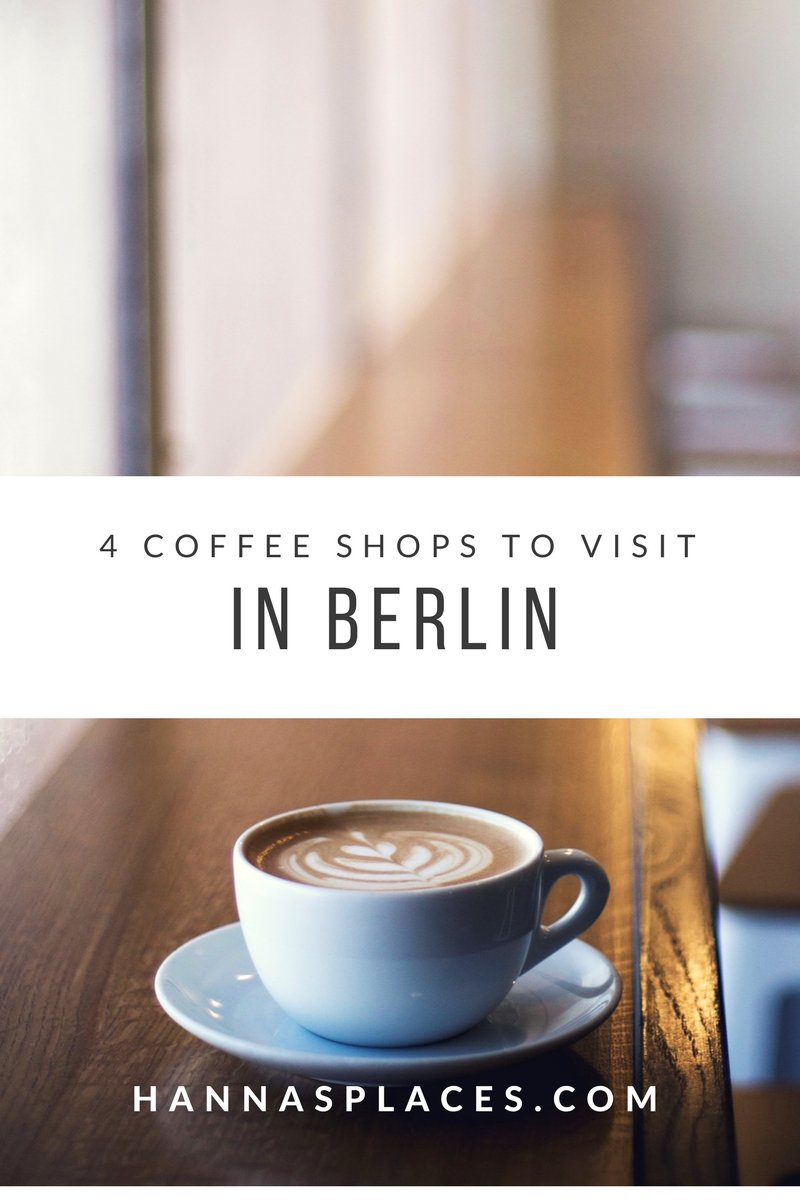 A few weeks ago, I went to Berlin to visit some friends. It's such a cool city. We had the best time walking around, catching up and of course: Drinking coffee! Since I've been to Berlin a couple of times already (and my friends live there), we didn't actually visit a lot of the sights. More time to visit the best Berlin coffee shops! We only had three days, so there are probably way more Berlin coffee shops that we didn't get around to visit. After my Paris coffee round up, here's my coffee guide for Berlin. If you have a favourite that's missing from this list, let me know in the comments!
Roamers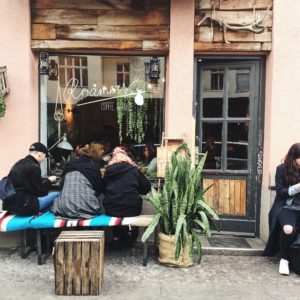 Roamers in Neukölln is every plant lovers dream! It's really pretty in there and both the food and the place are very Instagram-friendly ;) The coffee was really good too!
One thing to consider though: Roamers is definitely not a chill place. It's a tiny coffee shop and we waited about half an hour for a table. We got to sit in the sun, so we didn't care. Just remember: This isn't a place to slowly enjoy your coffee and read a book on a Saturday afternoon.
Address + opening times
Pannierstrasse 64, 12043 Berlin
Tue – Fri: 9:30 – 19:00
Sat – Sun: 10:00 – 19:00
Betty'n Caty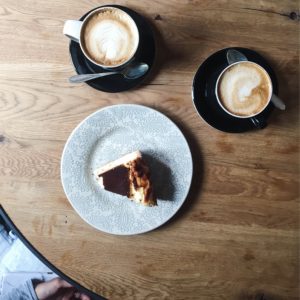 Betty'n Caty is a wonderful lunchplace/coffee shop in Prenzlauer Berg. I bet you could have a wonderful brunch over here and the cheese cake was wonderful and fluffy.
We sat upstairs, so we were able to people watch while sipping our coffee. The staff was really nice and welcoming as well, always a plus in my book! The food is a little pricy, but looks really tasty if you want to treat yourself!
Address + opening times
Knaackstraße 26, 10405 Berlin
Mon – Fri: 08:00 – 22:00
Sat – Sun: 09:00 – 22:00
Brammibal's Donuts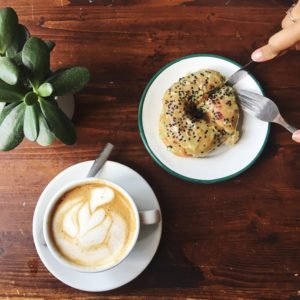 This isn't only a coffee shop, it's a donut place. What's more, it's a vegan donut place with flavours like espresso, pumpkin cream cheese and raspberry almond (!). If this doesn't make you curious, what's wrong with you? ;)
Sadly, I was really full when we visited, but my friends claim that the donuts taste great. They definitely look great and you can go for a lovely walk along the Maybach Ufer if you're visiting.
Address + opening times
Maybachufer 8, 12047 Berlin
Tue-Sun: 10:00 – 18:00
Zeit für Brot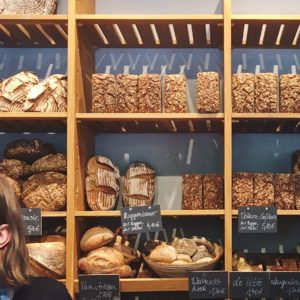 Man, I love Zeit für Brot. They aren't famous for their coffee (although it tastes great too!) but for their absolutely heavenly, massive cinnamon rolls. I wish I lived closer to eat one every single day, they are so good!
There's a Zeit für Brot in Cologne (yes!), Frankfurt and Hamburg as well, so you should try to visit at least one of them. You won't regret it.
Address + opening times
Alte Schönhauser Straße 4, 10119 Berlin
Mon-Fri: 7:30 – 20:00
Sat: 8:00 – 20:00
Sun: 8:00 – 18:00 Uhr
These are the Berlin coffee shops we visited. I can't wait to go back and try even more!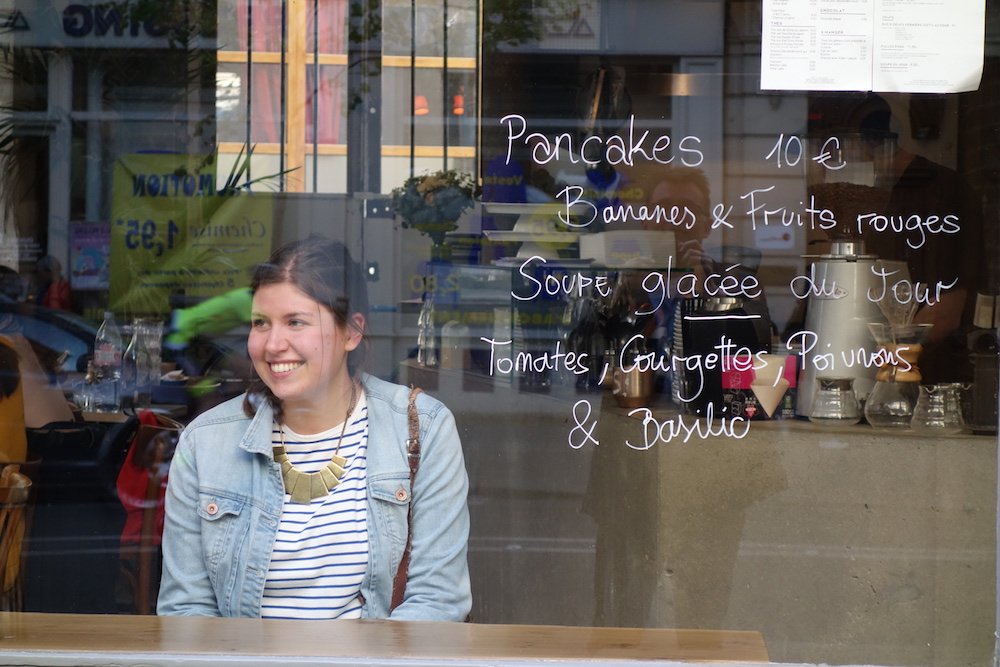 We're back from Paris! It's truly one of the prettiest European cities in my opinion. We walked around, we ate Falafel, we took pictures and of course: We tried as many coffee shops in Paris as possible. As in every big city, there are cute little cafés and coffee shops all over Paris. We visited the five below, but I still have a list of pretty places we didn't get to check out (they are in the map below though). As everything, going to coffee shops in Paris is quite expensive (4 to 5 Euro for a cappuccino), but these are great spots if you've been sightseeing all day and need a little break. I've also included the sights we saw when we visited the shops, so you don't have to go there just for the coffee ;)
Passager Café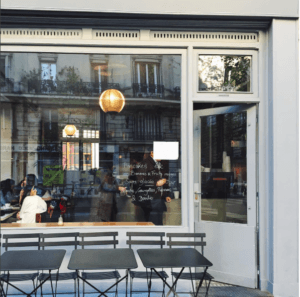 This was definitely one of my favourite coffee shops in Paris. The coffee (and the cake!) was great, the staff really friendly and the atmosphere chill and relaxed. I could easily imagine spending the afternoon here and work while eating cake. Lots of people did that actually! It isn't close to any 'tourist spots' but you should still walk by here and rest your feed in this pretty place.
What else to do around here
Passager Café is about 15 min from the Bastille. From here, you can walk over to the Marais and visit the Place des Vosges or eat some Falafel, or head down to the Seine for an afternoon stroll. As I said, Passager isn't actually close to anything that you typically visit as a tourist, but there's some nice places only a walk away.
Address + opening times
107 avenue Ledru Rollin, 75011 Paris
Tuesday-Saturday: 08:30 – 18:30
Cuillier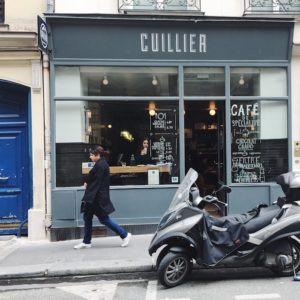 We went for lunch to Cuillier and really enjoyed our time here as well. The coffee was great and the quiche one of the best I ever had (maybe because I never ate quiche in France before? Anyway). It's in a quiet street off Boulevard St. Germain, so the chance to get a table if you walk in is quite high. Highly recommended as a lunch spot.
What else to do around here
Cuillier is situated in the 7th arrondissement. We went to the Musée d'Orsay afterwards and spend a few hours there (highly recommended – it's huge and possibly not as crowded as the Louvre). The Musée Rodin is quite close as well or you could just wander the streets around here.
Address + opening times
68 Rue de Grenelle, 75007 Paris
Tuesday-Friday: 8:00 – 18:00
Saturday/Sunday: 9:00 – 18:00
Read more…