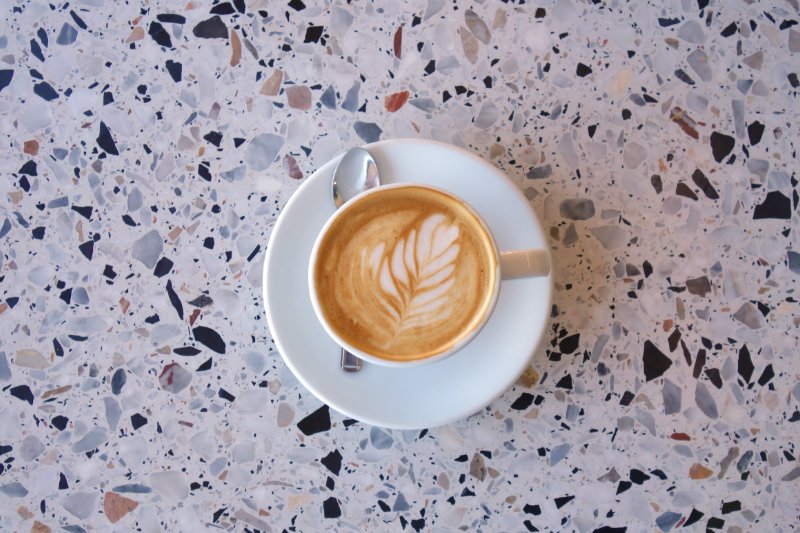 London and coffee, the perfect team. You probably know already: After living in London two years ago, it is one of my favourite cities in the world. The people, the streets, the restaurants, I love it all. And of course, the London coffee scene is amazing!
There are cool or cosy London coffee shops around every corner. On my last trip I had a lot of coffee, of course. I both tried some new places and visited my old favourites. If you're planning on visiting soon, here's my round-up of places you definitely need to go. By the way, if you're looking for Paris or Berlin coffee, I've got you covered as well!
Ozone Coffee Roasters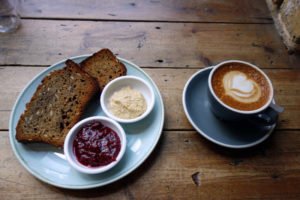 I have wanted to visit Ozone Coffee Roasters for absolute ages. This time, I finally made it. It's a beautiful coffee shop near Old Street in East London.
The vibe there is beautiful, so you can easily sit there for hours on end, just drinking coffee, watching people and reading books. I went there for breakfast and had the most amazing banana bread with nut butter. Also, it's open almost all the time. Highly recommended!
Address + Opening Times
11 Leonard Street, EC2A 4AQ
Mon – Fri: 7:00 – 22:00
Sat – Sun: 8:30 – 5:30
Monmouth Coffee Company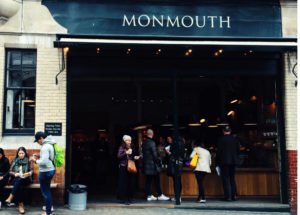 Monmouth is a long time favourite of mine, and it should be on the list of everyone visiting the best London coffee shops. There are two locations, one near Neals Yard, one right by Borough Market.
I prefer the Borough Market location, but you should probably go on a weekday when the market isn't on. Otherwise you won't have a chance to actually get inside ;) It's worth the wait though, if there's a queue!
Address + Opening Times
2 Park Street, London SE1 9AB
Mon – Sat: 7:30 – 18:00
The Coffee Jar
This is a new find, courtesy of Yelp ;) I went for breakfast at the beginning of a long day of walking. The staff was absolutely delightful, chatting with every customer that came in. I sat there for over an hour, indulging in my banana bread and people watching.
If you're planning on visiting Camden – or, much better, Primrose Hill, this is a lovely stop.
Adress + Opening Times
83 Parkway, NW1 7PP London
Mon – Sun: 9:00 – 17:30
Morty and Bob's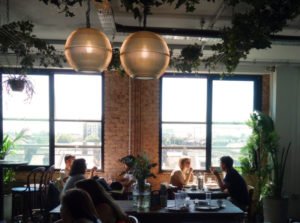 This place is well-hidden for sure. I went there with Rachael, otherwise I would have never found it! It's in a little back street of Broadway Market and you actually have to ring a bell to get in. Once you've found it though, it's lovely.
They have a big terrace over-looking London and a serious urban jungle. Go here after a stroll around Broadway Market on a chill Saturday – I imagine myself spending my days like this if I lived in London!
Address + Opening Times
1 Westgate St, London E8 3RL
Mon – Fri: 9:00 – 17:00
Sat – Sun: 10:00 – 17:00
Federation Coffee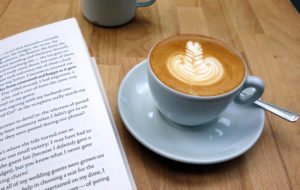 Federation Coffee is located right inside Brixton Market. I went there for a morning coffee before visiting the shops and the stuff was absolutely delightful, so friendly!
I only had a coffee so I can't judge the food, but the coffee was great. There's a fair fashion boutique (The Keep) right around the corner. So if you're visiting Brixton, this has to be on your list.
Address + Opening Times
Brixton Village Cafe, Coldharbour Lane, SW9 8PS London
Mon – Fri: 8:00 – 17:00
Sat: 9:00 – 18:00
Sun: 9:00 – 17:00
Nordic Bakery
Nordic Bakery is one of the places I discovered while I was still living in London. It's a Swedish café and they serve the most amazing cinnamon buns I've ever eaten. They also have a cookbook
 that I would highly recommend if you're not in London. Especially the berry cake is delightful!
Address + opening times
14a Golden Square, W1F 9JG London
Mon – Fri 7:30 – 20:00
Sat 8:30 – 19:00
Sun 9:00 – 19:00
Pattern Coffee

Pattern Coffee is right next to King's Cross station. Since I always go to London by train, it has become a little ritual of mine to come here for a coffee before leaving the city. It's associated with a few bittersweet feelings because I'm always leaving London too soon (in my opinion). The shop is only sweet though, without the bitterness, so you should go here!
Address + Opening Times
82 Caledonian Road, N1 9DN London
Mon – Fri: 7:30 – 19:00
Sat: 9:30 – 19:00
Soho Grind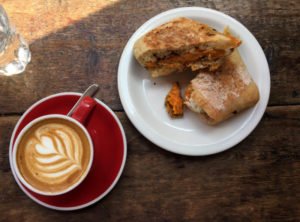 There are Grind locations all over London now. This time I only went to the Soho one and had a yummy butternut squash goat cheese sandwich that I'm still dreaming about. The London Bridge location is pretty great as well!
Address + Opening Times
19 Beak Street, Soho, W1F 9RP London
Mon – Thu: 7:30 -23:30
Fri: 7:30 – Midnight
Sat: 9:00 – Midnight
Sun: 9:00 – 19:00
Tart Coffee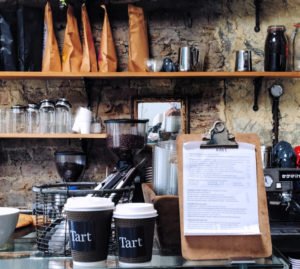 I feel like I'm repeating myself, but Tart is another super-cute coffee shop, this time in Clapham right next to Clapham Common. This is probably not the first place tourists visit, but Clapham is definitely one of my favourite parts of London. They have the little bookshops, the best charity shops, a great park and – Tart Coffee. Give it a chance and head to Clapham, you won't regret it.
Address + Opening Times
25 The Pavement, Clapham
Mon – Fri: 8:00 – 18:00
Sat – Sun: 9:00 – 18:00
Timberyard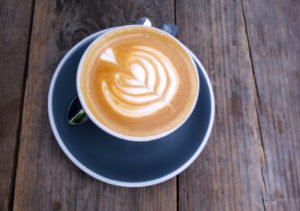 Timberyard is located right in central London, near Covent Garden and it's definitely one of my favourite London coffee shops. If you're lucky, you can sit outside and watch the people walking past. Or you sit inside, since it's a wonderful cosy and buzzing place as well.
Timberyard isn't only one of my favourite London coffee shops, it's also a workspace and you can actually book a space there! If I had to work in London, this is where I would go.
Address + Opening Times
7 Upper St Martin's Lane, WC2H 9DL London
Mon – Fri: 8:00 – 18:00
Sat: 9:00 – 18:00
Sun: 10:00 – 18:00
And this is it, my London coffee shops guide! I hope you found a few to check out. Please let me know, if you have any other favourites!
MerkenMerken