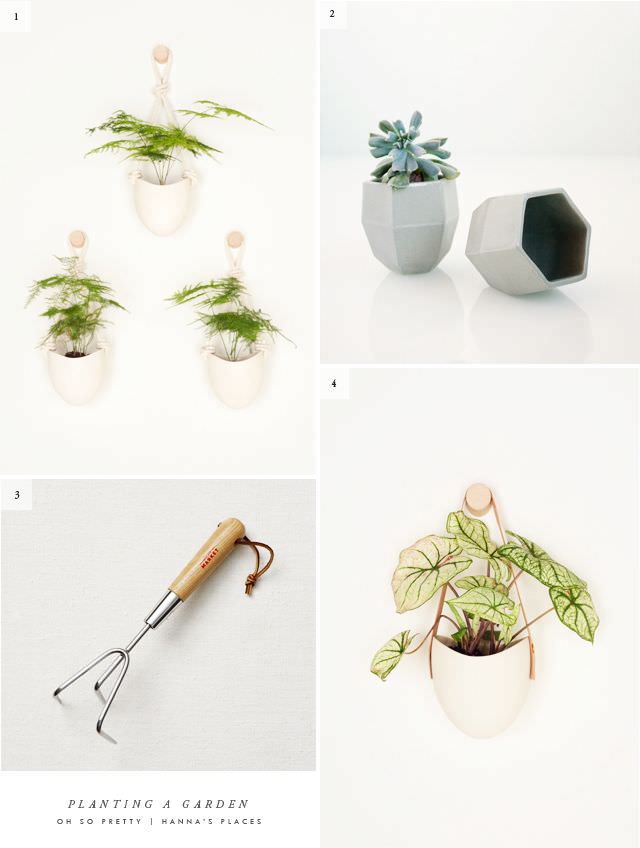 Happy Friday! Today Victoria from Oh So Pretty is taking over the blog and shares one of her plans for 2014. I'm so happy to have one of my favourite bloggers over here. Enjoy!
Click through to read her post.
***
Hello Hanna's Places readers! I'm Victoria from Oh So Pretty, and I'm so happy to be here on Hanna's blog today. I remember stumbling upon her blog a few months ago when she only had about 2 or 3 posts. I was immediately captivated by her big heart and passion for making the world a better place. I love how her posts teach us that being clean and efficient is affordable and attainable. Something that I want to start doing in 2014 is growing more plants and start a garden of herbs, fruits, veggies and flowers. I am so cautious of the produce I eat, I always make sure it's organic and free of fertilizer and pesticides. I figured, there really can't be anything better than growing my own and knowing exactly what I'm eating.
For those of you who don't know me, I absolutely love having fresh blooms in the home. I go to the market at least once a week to pick up some floral, so I think it's about time I plant my own. To be honest, I've never grown anything before, and I'm quite nervous, but I'd love to learn so if you have any tips at all – please let me know! :)
MerkenMerken