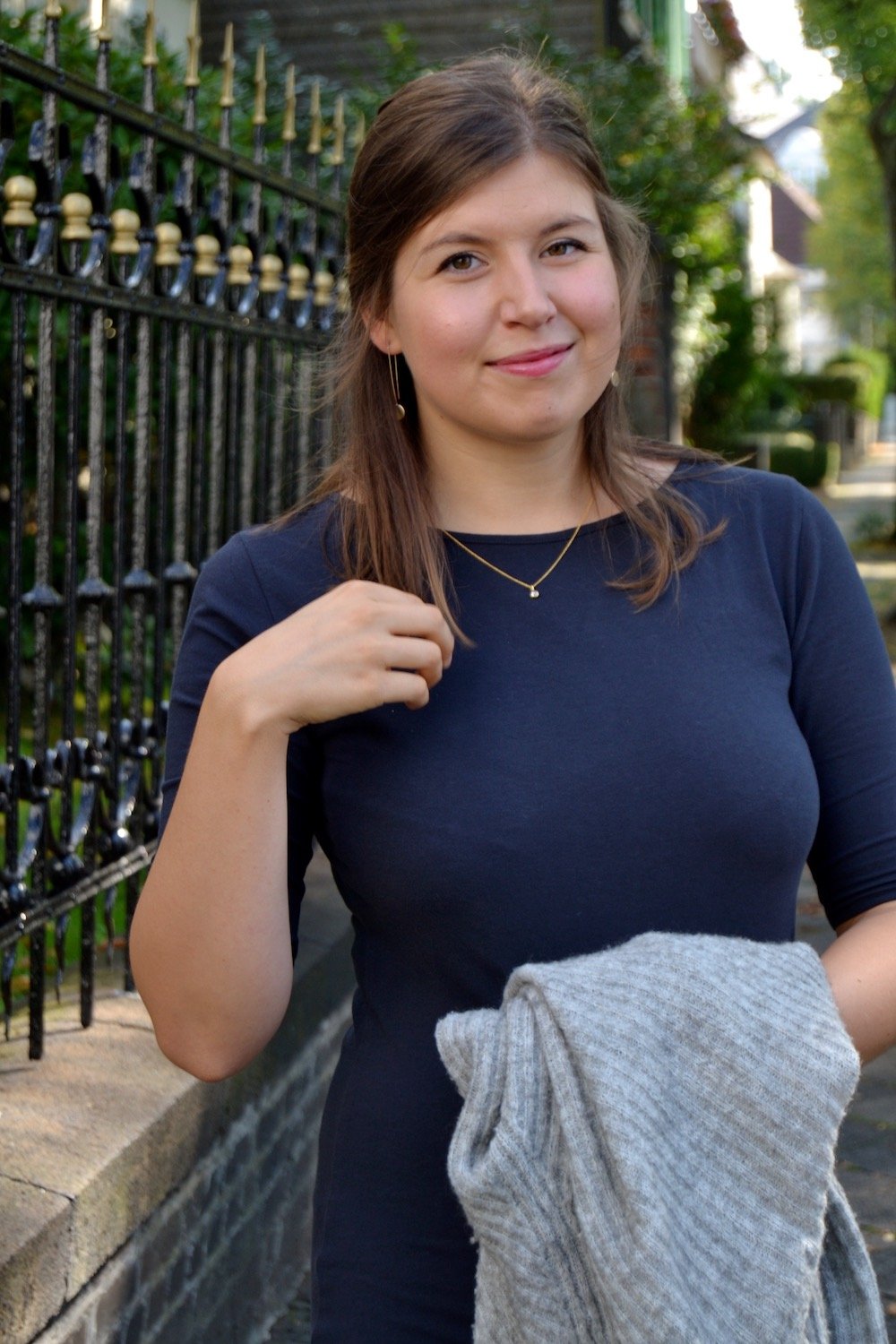 It's a new season, so of course, it's time for new outfits and fashion posts too! This fall, I really want to only add new pieces to my closet, that I will definitely love. Pieces that look different to what I normally wear but that still fit in with my normal wardrobe. Enter: my new fall dress.
The dress
This dress is out of my comfort zone for two reasons: It's form-fitting and it's midi-length. Two things I normally don't wear and exactly the reasons why I love this dress. Like probably most women, I tend to buy the same thing over and over again (striped shirts, I'm looking at you). So now and again, I try to add something to my wardrobe that's a little different.
One example for that is this dress. It doesn't look like anything that I already own, but I can easily combine it with the rest of my wardrobe. Also, it's super-comfy (hello, Fairtrade and organic cotton) and can easily be styled with sneakers and a big cardigan to be even more cosy. I'm definitely in love. What's even better, the dress is from a fair fashion label I only recently discovered called Know the Origin.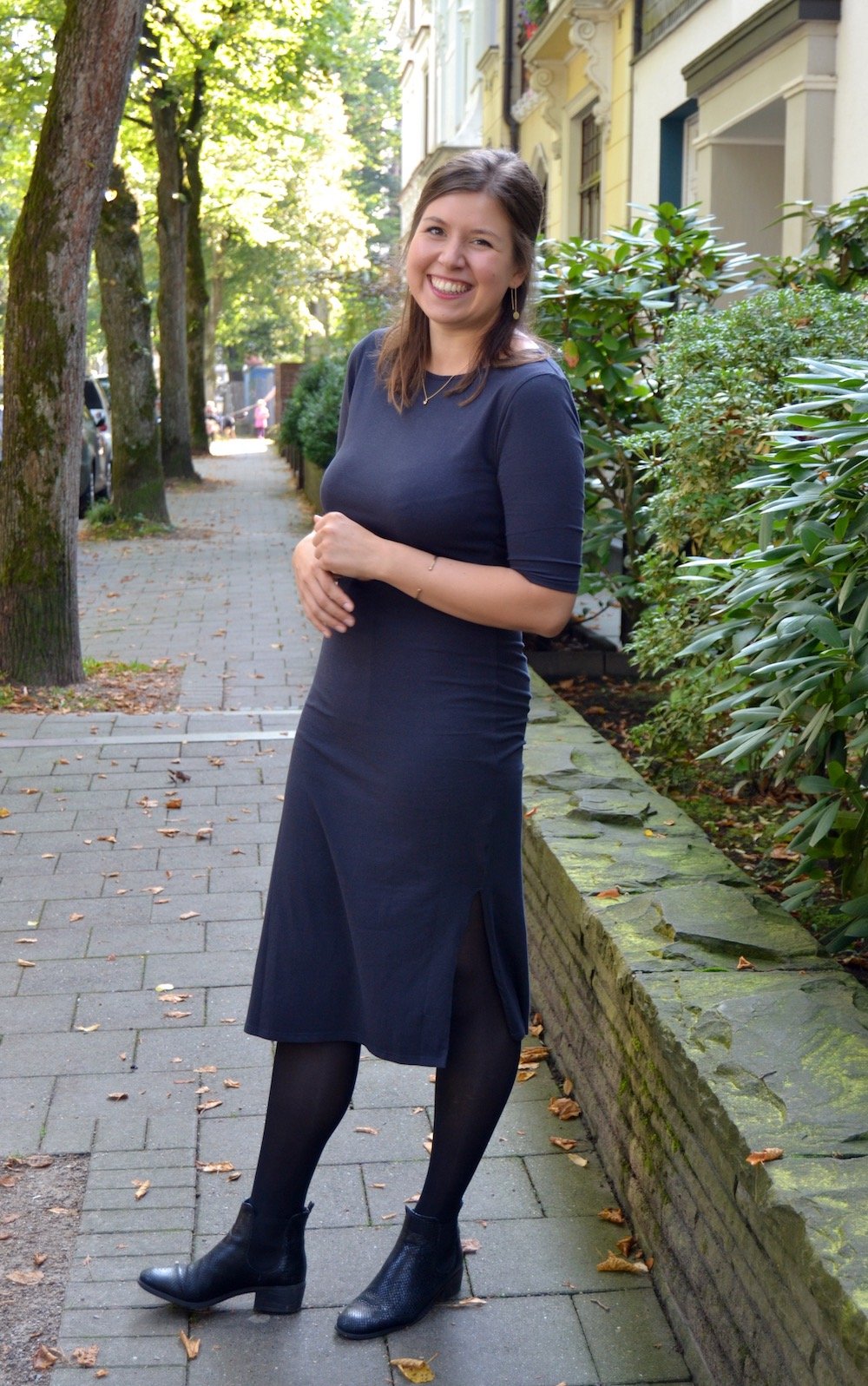 Know the Origin
Know the Origin is a pretty young fair fashion label from London. As the name says, they place a high emphasis on knowing exactly who makes their garments and where every part of it comes from. On their homepage, you can actually learn about every step of the process.
Their collection is pretty small, but full of versatile pieces that I could imagine wearing and loving for years. I can't wait to style my dress throughout the seasons and get creative with accessorising it.
I gladly had the chance to talk to Molly, one of the founders of Know the Origin. She told me all about their beginnings and how all of us can make a change in the world. Now I love the idea behind the brand even more, and I'll be sure to stock up on more beautiful pieces in their shop soon.
Tell us more about Know The Origin and the idea behind it!
Know The Origin was born out of the desire to be uncompromising! We noticed that people really care about supporting people and the environment. The stereotypical high cost and hippy style of ethical fashion brands meant that they had to compromise on the ethics of their clothing! Then Rana Plaza, a factory in Bangladesh producing for Western brands, collapsed and killed over 1100 people. Compromising ethics was something we could no longer justify.
We wanted to prove to ourselves, our customers and large brands, that you can have an affordable, stylish wardrobe that has supported the people and environment involved in making it, from seed to garment!
When's the first time you thought: We're actually making a difference!
I think when we had our first customers who weren't our friends or family (no offence Mum!) We were getting feedback about how the information we were putting up on our website was really challenging people. Our style and pricing suited the everyday person who wanted to invest in ethical fashion but hadn't been able to previously!
It was a nice 'we are not alone' moment, realising that there is this huge network of people eager to learn more about the impact of fashion and that we were able to support them in that!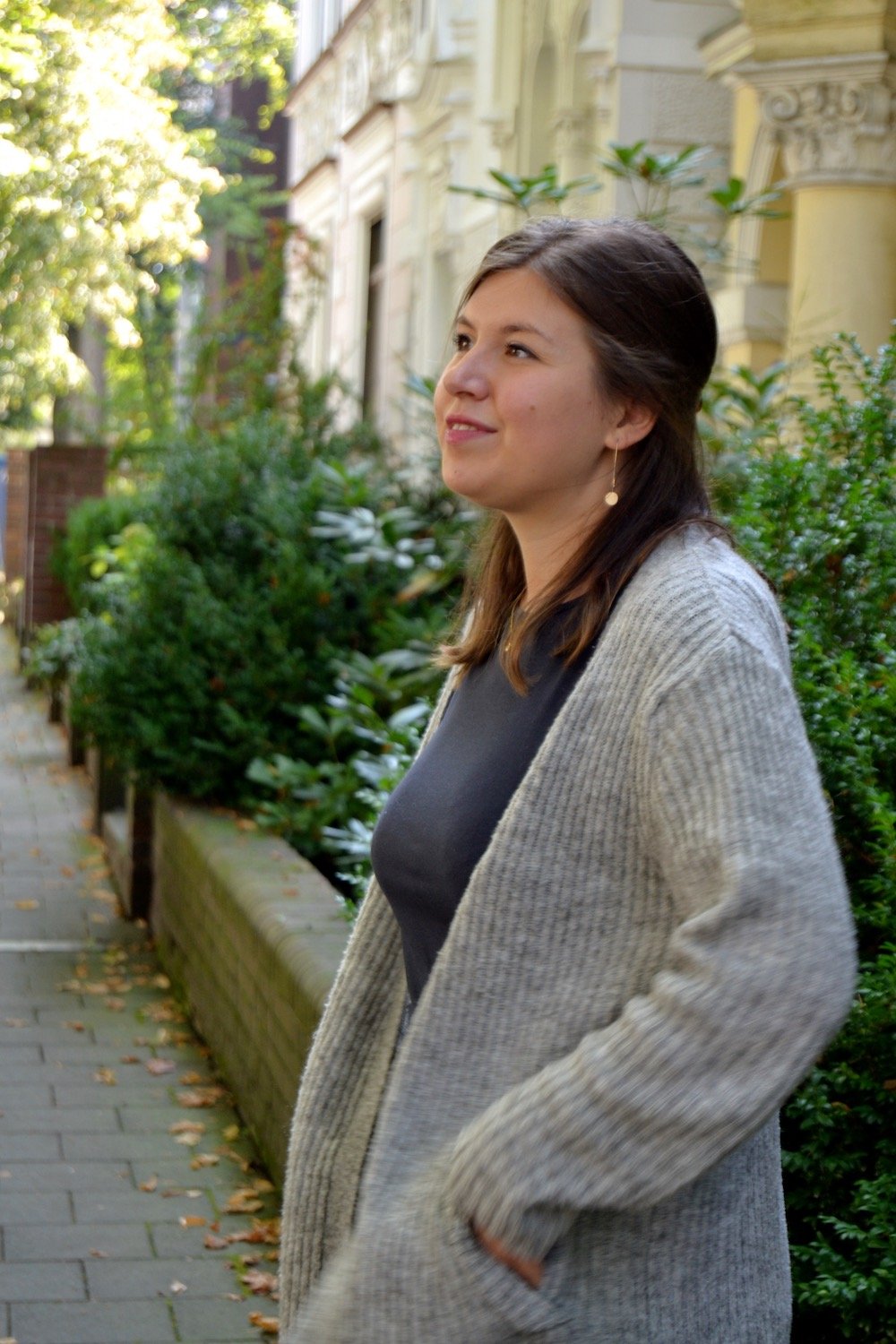 What's one small step to take today to change the world?
I'll be the first to admit that we are far from changing the world, but we aren't stopping trying! I love this quote by Margaret Mead: "Never doubt that a small group of thoughtful committed citizens can change the world. Indeed, it is the only thing that ever has." So I'm building my advice off someone else's advice (is that cheating?)
First – stay thoughtful. Be prepared to admit you don't have all the answers, but you definitely have something to contribute. Learn from people and information around you and from around the world.
Second – stay committed. People rally around other people's passion and commitment! Remind yourself as often as you can why what you are doing is important!
Finally – support other people in changing the world! A social movement is nothing without the people who actively support it!
Thank you, Molly!
PS: More outfit posts and more modern change-makers.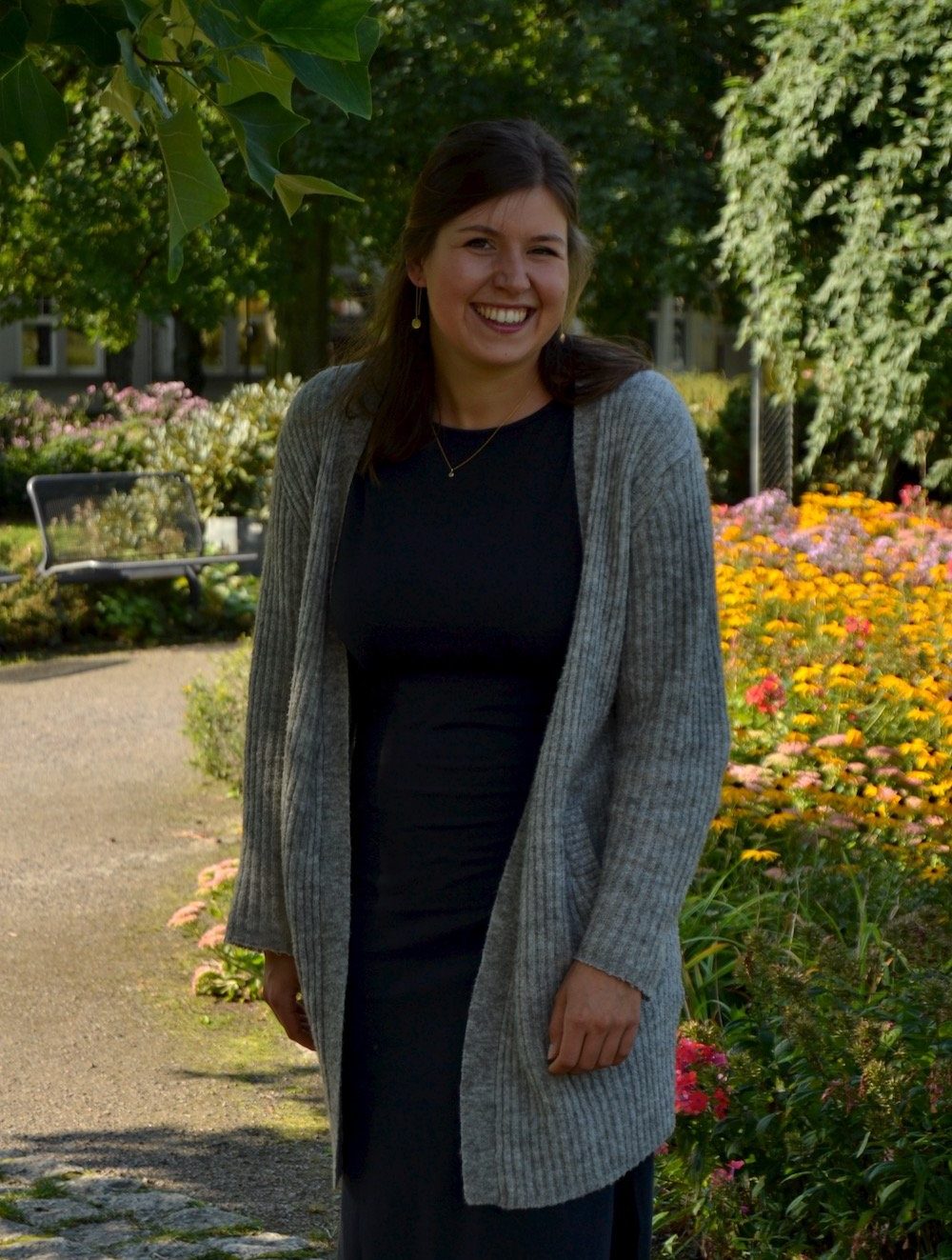 Dress: c/o Know the Origin, cardigan: Gina Tricot (old), ear rings: selected, shoes: Schuh (old).
Brand Info
Know the Origin: Fair fashion label from the UK.
Gina Tricot: High Street label from the UK
MerkenMerkenMerkenMerken
MerkenMerken
MerkenMerken
MerkenMerken
MerkenMerken
MerkenMerken
MerkenMerken