Happy Tuesday! Today I want to introduce you to Lauren from ethical fashion blog Chic Éthique. I found her blog while I was looking for new ethical style bloggers to follow and instantly fell in love! She shares beautiful outfits, gives tips on how to get more wear out of your outfits and makes ethical fashion accessible for everyone. These are all big favourites in my book! Today, Lauren shares her favourite outfit with us and tells us more about her views on fair fashion. Enjoy!
Tell us something about yourself and Chic Éthique!
I'm a piano teacher by day and a fashion blogger over on my blog Chic Éthique by night! I did my university work in classical piano, but I've always had a love for style. My blog became my outlet for that love, and I enjoy posting about the outfits I create from my capsule wardrobe.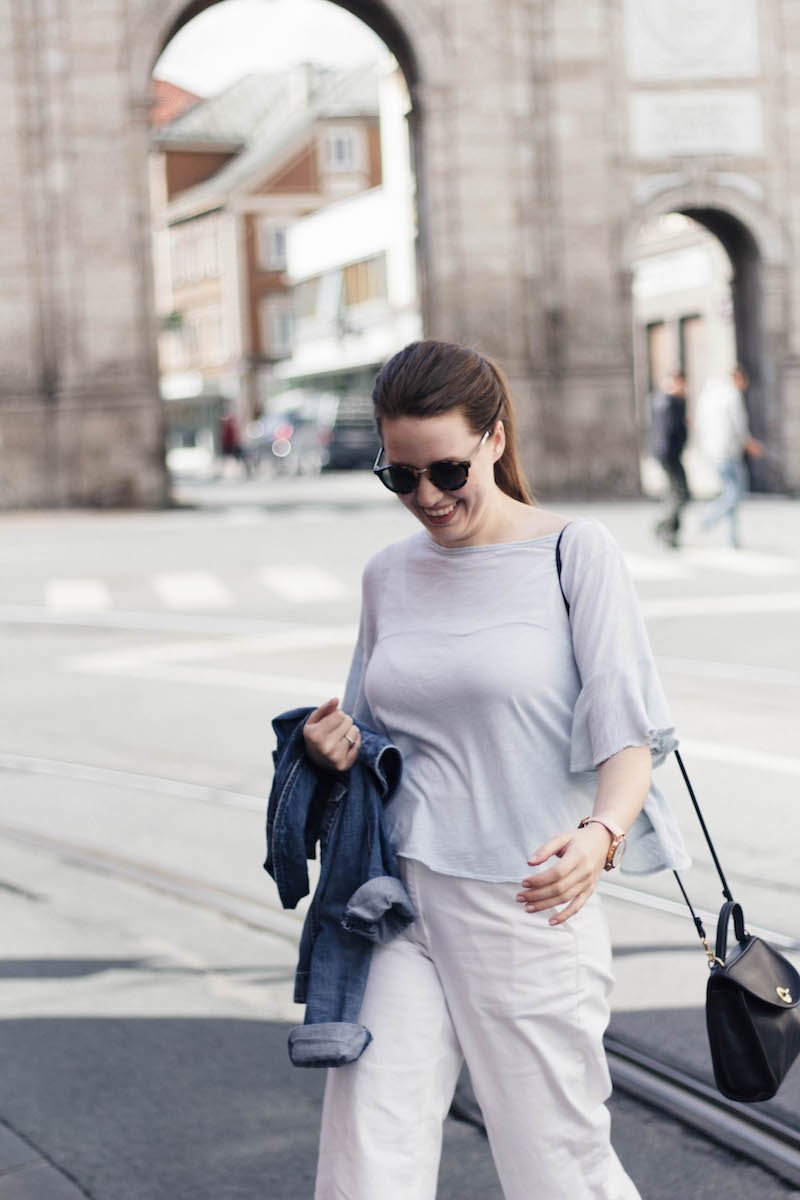 If you could sum up your life at the moment, what would it be?
Presence, or whether that's what I'm striving for in this season of life. It's incredibly easy to be constantly distracted by endless information streams, but I'm working on giving my full attention to people and projects so I can be more effective as a teacher, friend, and blogger.
Where and when did you find your everlasting piece?
I found these fun wide legged trousers from
Everlane
. They were totally out of my comfort zone at first, but I wanted an alternative to jeans for the spring, and these looked like so much fun. Now that I'm used to them, I wear them all the time!

Is there a special story connected to this outfit?
I wore this outfit while traveling in Europe recently. After spending the morning in Innsbruck, Austria, I traveled over to Italy. This outfit was perfect for the weather that day in both locations! I wore this floaty aqua top (made in the USA,) purely because it reminds me of Maria von Trapp in The Sound of Music, and I love how it pairs with the white trousers. A pair of pointy-toe flats and my favorite vintage bag finished off the look with ease.
Why do you think slow fashion is important?
To me, slow fashion is important because I care about the impact that I have on people. When I learned about the process by which most clothing is made today, I knew I had to make a personal change. If each shopper just switched over to buying 50% ethically, think what an impact that would have on the fashion market. Slow fashion is a small way to create an impact, and it's something I can support to make the world a better place.
Thank you so much Lauren for taking part in Everlasting Apparel! I'm really looking forward to learning more about your journey with Ethical Fashion! To learn more about Lauren and Chic Éthique, you can follow
her blog
over here and find her on
Instagram
!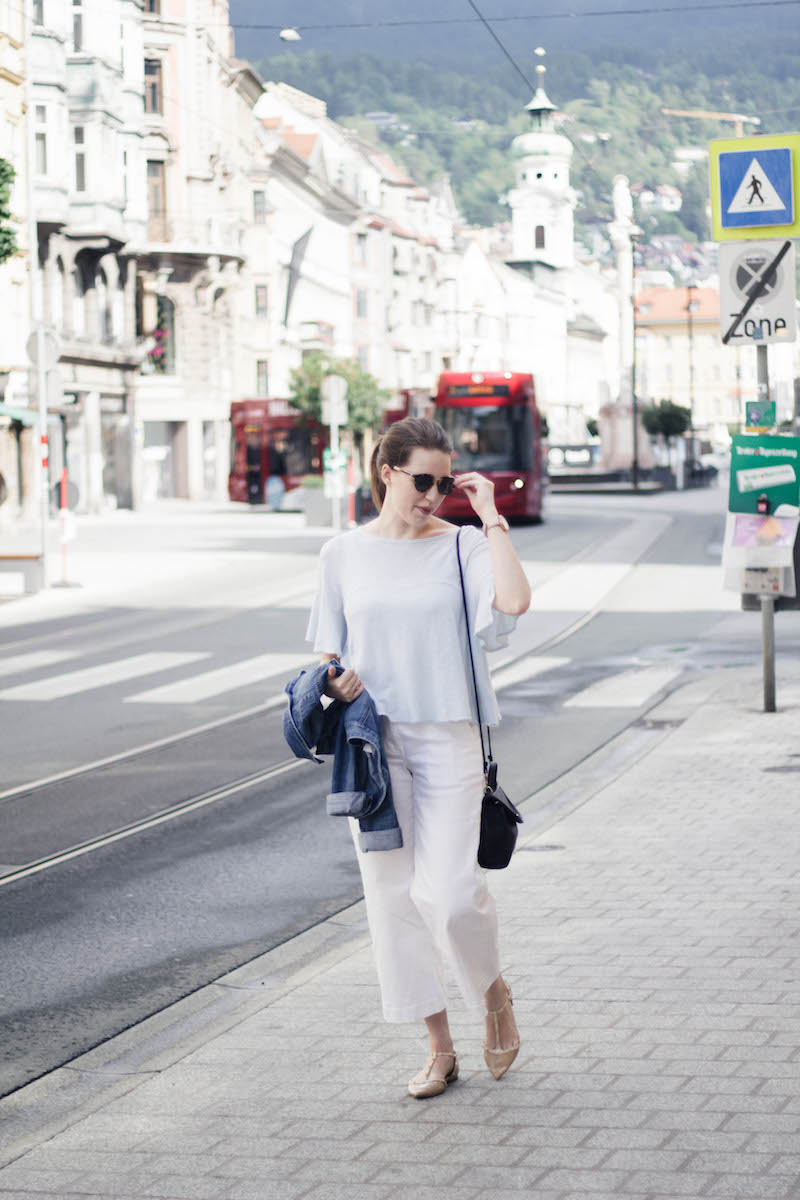 About Everlasting Apparel
We live in a world where we don't really keep old clothes, we buy new ones. For me, that's not what sustainable living is about. For this fashion feature I ask bloggers and creatives to show us one of their favourite pieces of clothing. Something they have loved wearing for years. Not fast trends, but something you can wear a lifetime and always feel good in. Those are the pieces that we need to start looking for in our closets. Go here for more Everlasting Apparel pieces.