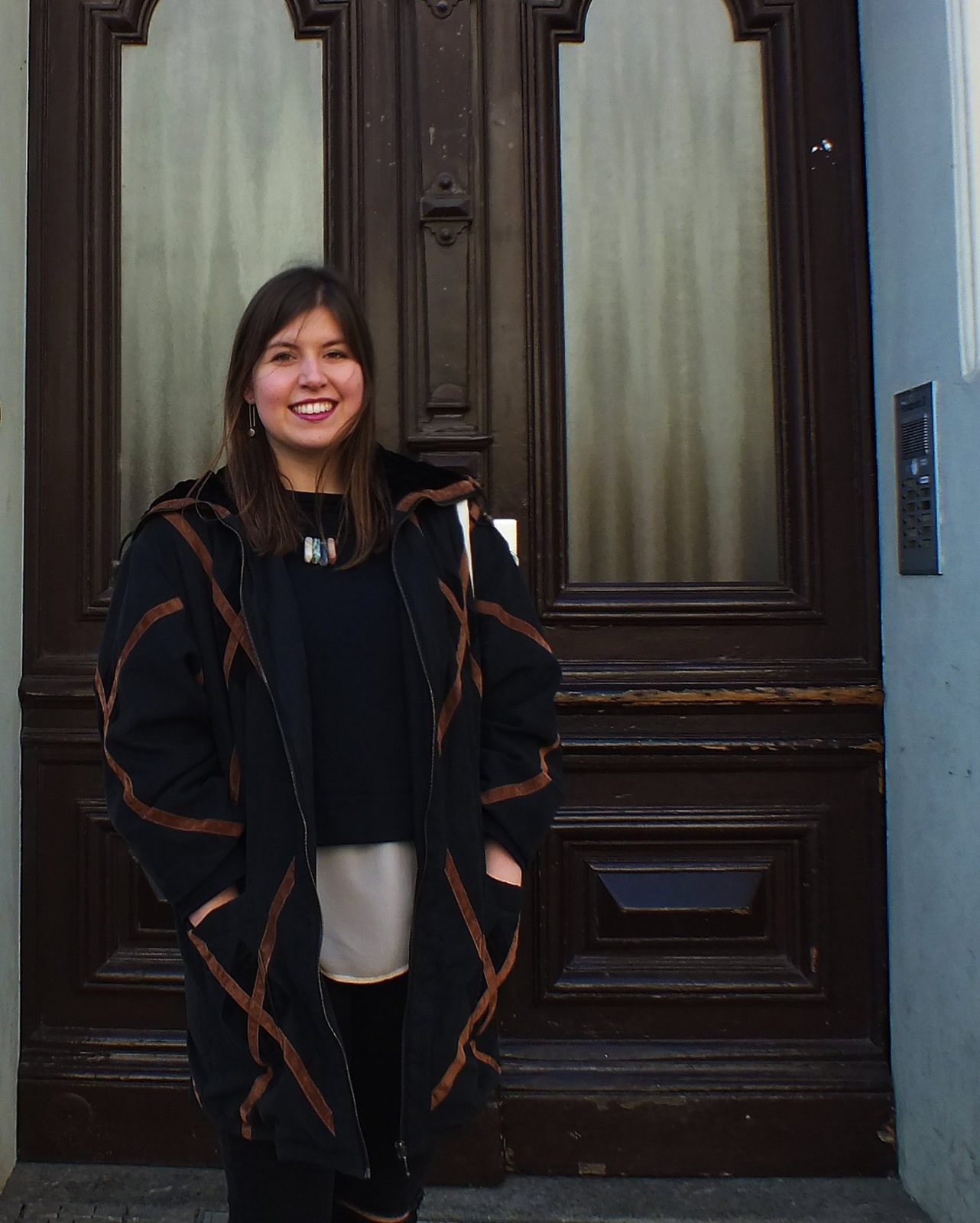 Have you guys heard of Kleiderrebell yet? It's pretty cool: Instead of buying new clothes, you can borrow them (update: sadly, Kleiderrebell no longer exists).You can keep them as long as you want and only have to pay a monthly fee for every item. I've wanted to try it for ages and a few weeks ago, I finally grabbed the chance!
Shortly before the seasons change, I often get really bored with my closet. I feel like I've been wearing the same five outfits for weeks on end and just crave a change. Also, I really wanted to have something nice to wear on my weekend in Berlin. So this time, instead of investing in new fair fashion pieces, I borrowed a few from the Kleiderrebell page.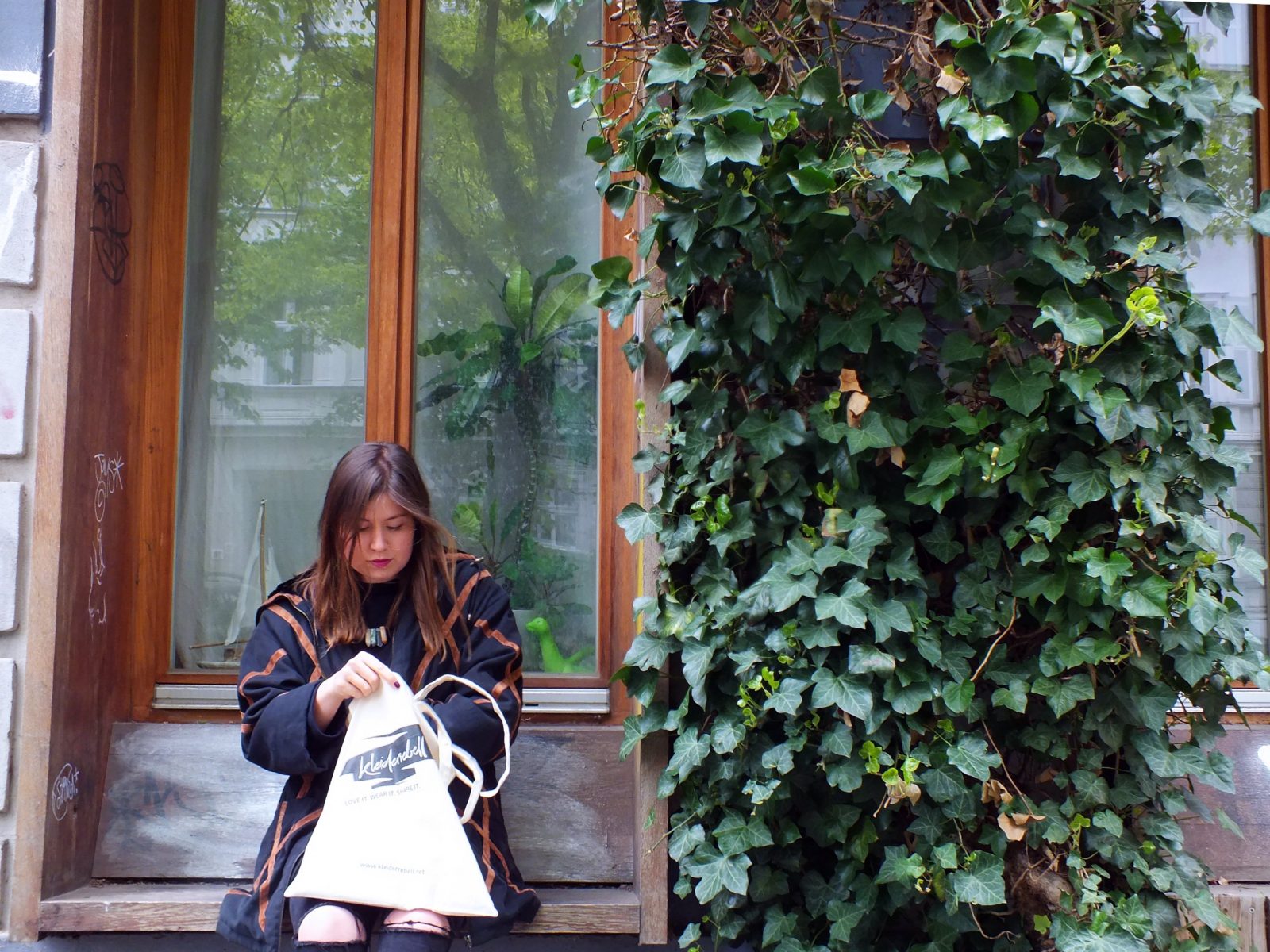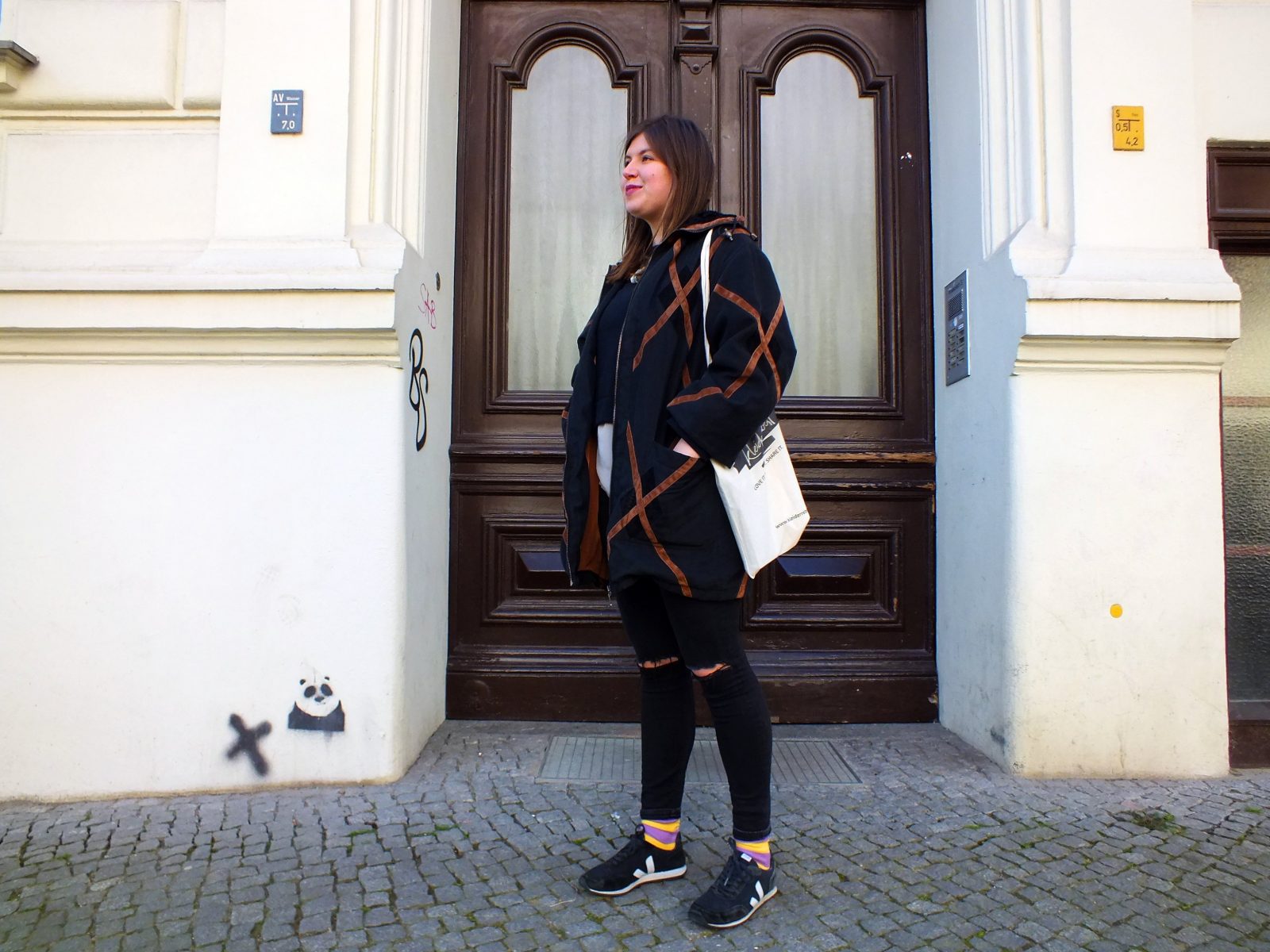 I especially fell in love with the coat: It's a vintage piece (I think) and it makes every outfit instantly feel cool. I definitely didn't feel out of place surrounded by Berlin hipsters ;) In this outfit, I paired it with one of my favourite JAN 'N JUNE sweaters and some old Asos jeans. The blouse and the necklace are also Kleiderrebell pieces – outfit complete.
I'm a big fan of all black outfits (also something that fit quite in Berlin). I try to mix it up with some pops of colours though and colourful socks are my weapon of choice there. Do you prefer wearing colour or black on black? No matter what, you'll probably find something on Kleiderrebell. Let me know if you tried it!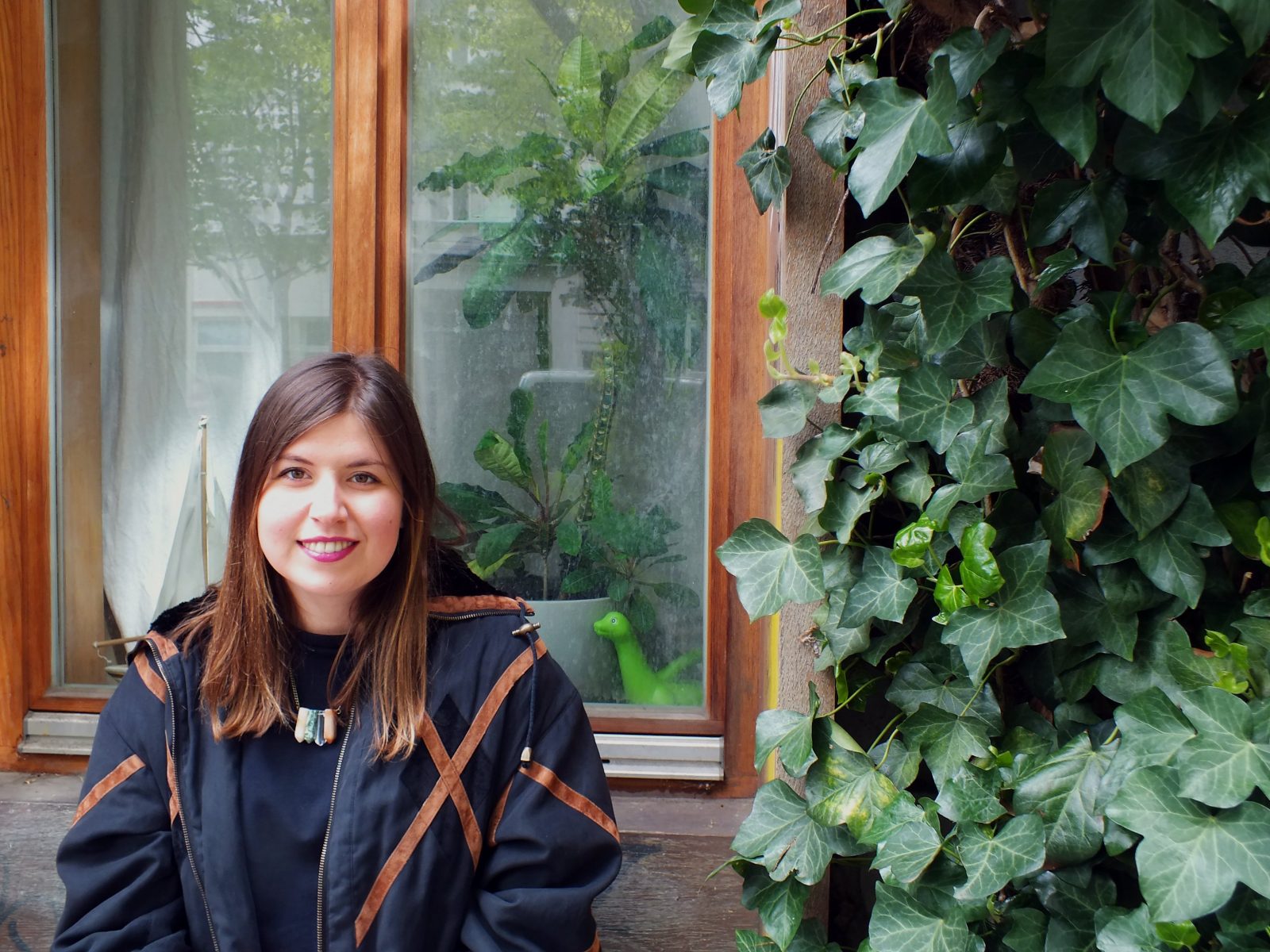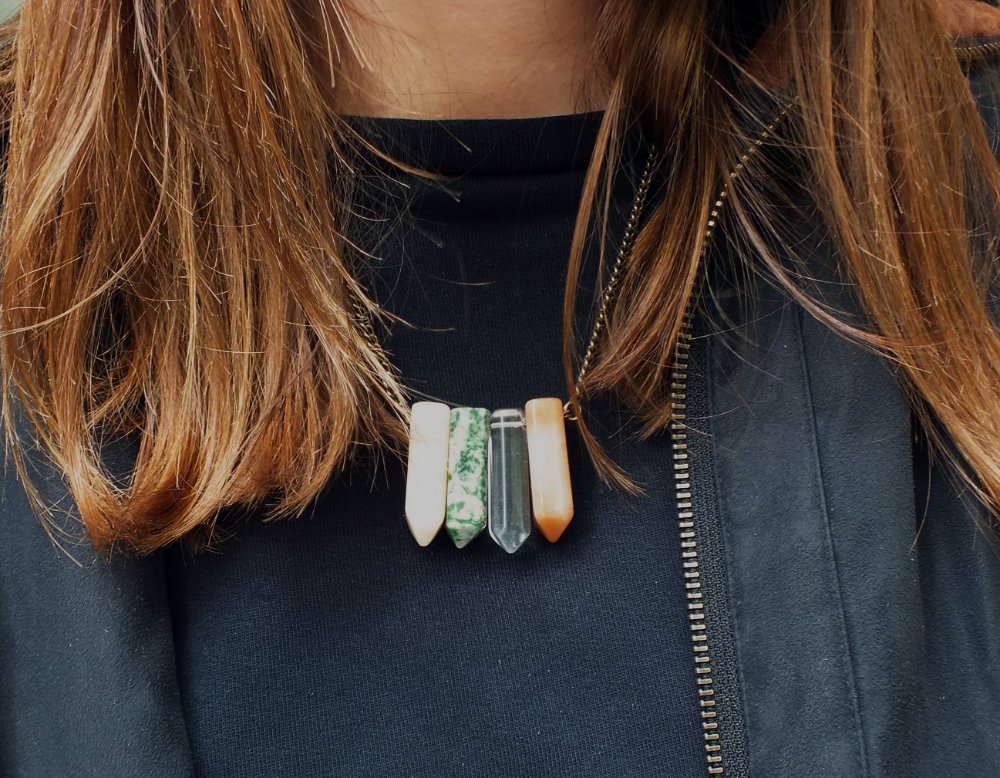 Coat, Blouse, Tote, Necklace: Kleiderrebell + Sweater: JAN 'N JUNE (old collection) + Sneakers: Veja + Socks: Jollie Socks + Jeans: Asos (old)
Brand Info
+ Kleiderrebell: Kleiderrebell is an online platform from Germany, where you can borrow clothes for a monthly fee. Perfect if your wardrobe is already bursting at the seams or you're looking for something special you won't wear that often (for a wedding for example)
+ JAN 'N JUNE: Fair fashion label from Germany. You can read an interview I did with them over here.
+ Veja: Fair sneaker label from France, made in Brasil.
+ Jollie Socks: Sock company that supports homeless charities with every sale.
+ Asos: High street label, probably not produced in a fair way.
In kind cooperation with Kleiderrebell.