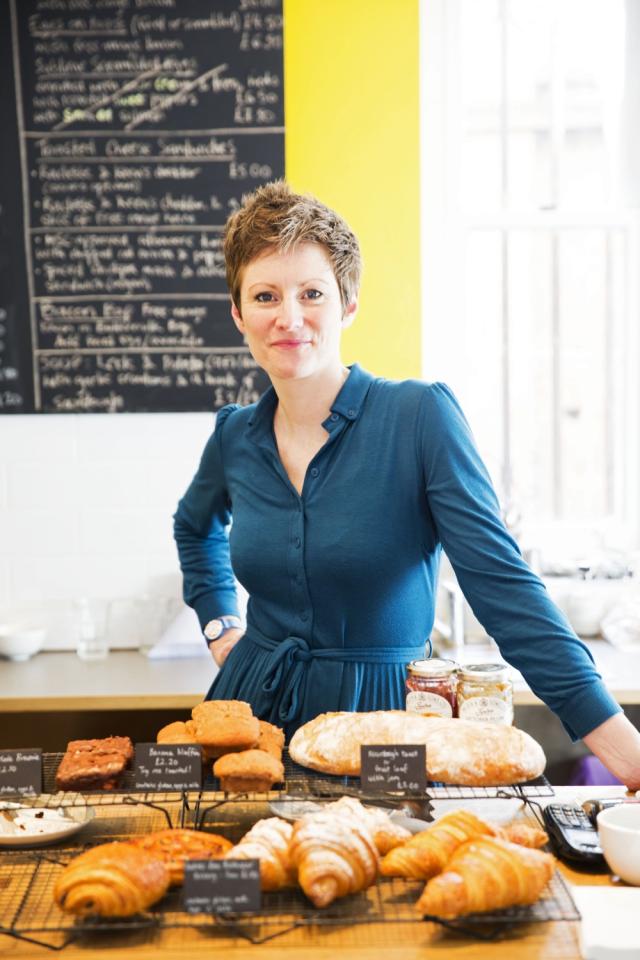 Today I'm happy to introduce you to Ruth, founder of 'The Canvas'. It's a café and creative venue in Shoreditch and London's first 'Happiness Café', just round the corner of where I worked in the East End. You can draw on the walls and share your ideas with everyone else visiting, join in for lunchtime yoga or choir fun, discuss TED talks together – it's pretty much the best thing ever.
I had the pleasure of asking Ruth a few questions and she tells us how it all got started (the Canvas is still pretty fresh!), what struggles she had along the way and answers the most pressing question – is it actually possible to build community in modern big city life?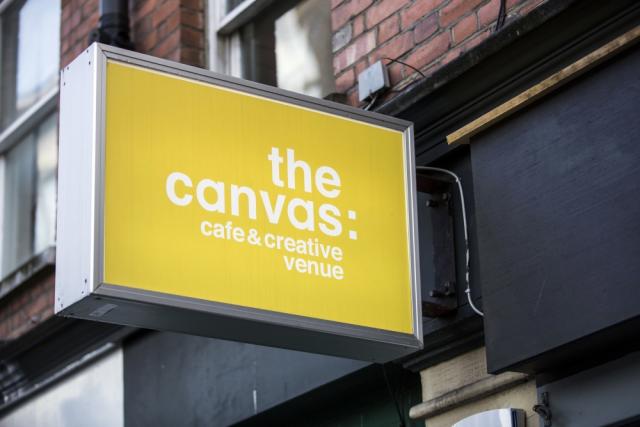 What was your vision behind founding 'The Canvas'?
I am the founder and director for Body Gossip, a positive body image charity that encourages everybody to be the best version of themselves and rock their own brand of gorgeous.  Back in 2007, I wanted to get people talking about their bodies, so I took my white living room sofa to the Edinburgh Fringe Festival, where I placed it in the middle of the Royal Mile and invited passers by to write one sentence about their body on the sofa.  I was amazed by the honesty, passion and bravery in people's comments – being asked to write their thoughts, opinions, secrets and stories on an unusual canvas had really opened them up and allowed them to feel like their words were part of something bigger.  That's what gave me the idea for The Canvas – a venue dedicated to cheering people up, and hosting its customers thoughts and stories as an ever-evolving piece of live art.
How did/do you get people excited about your idea of a café like yours?
I hope that The Canvas feels inviting, welcoming, friendly, with a really exciting choice of events for our customers to enjoy – and most of them are free.  We're definitely more than a cafe – we're a theatre space, workshop venue, pop up cinema, comedy club, and we're only 6 months old so there's so much more planned!  We're a social enterprise, which means we're not-for-profit and committed to improving the happiness, confidence and well being of our community.  We're also London's first Happy Cafe, which is a partnership with Action for Happiness that means we host the charity's events and courses, and share their ethos that we can all improve our happiness by increased connections with others, finding joy in the small things, and doing things for others. The great thing about opening in such a vibrant area such as Hanbury Street and Brick Lane is that the creativity, imagination and energy of our customers mean that we're constantly being buoyed by their excitement about The Canvas and the suggestions they have for what more we could do here.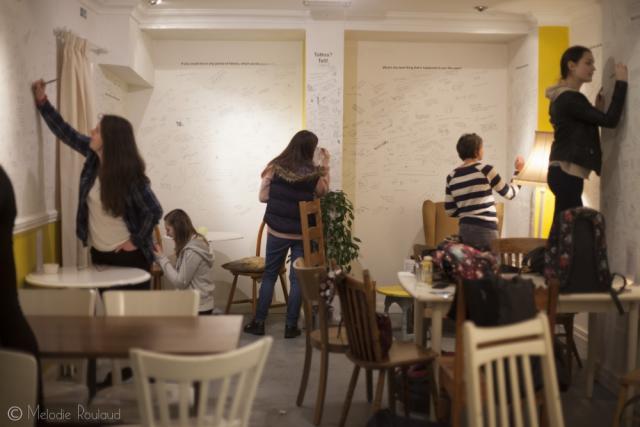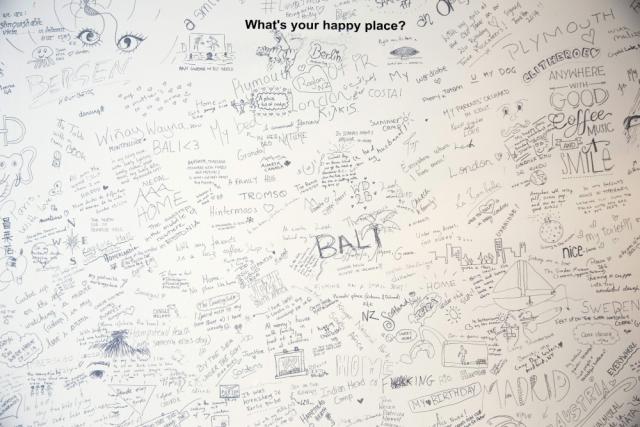 What feedback do you get from your customers? Any cool stories to share?
Our customers are awesome.  They're friendly, creative, and have such a positive energy.  Our team say that they've never worked anywhere where they're getting so many customers coming to the counter to tell them how much they like it here.  We have some great regulars already, and people say we offer a really lovely environment for freelance workers who need a creative atmosphere to work, or an inspiring place to hold meetings.  We have one guy who sits in the window and makes balloon animals and flowers for our customers – he says he doesn't have the ability to words with make people happy, so he does it with balloons instead!
Why do you think a venue building community like yours is important in our society these days? What are the biggest struggles?
We are all unfortunately becoming more and more disconnected to the present and the now, because we're often so locked to our phones, our emails and social media.  I hope that The Canvas allows people to experience the now – by writing something on our walls, or by reading the inspiring comments written by other people.  We encourage people to be part of something bigger – they're part of an ever-evolving piece of live art, and I think that has beautiful outcomes; it opens up conversations between strangers, and empowers people's opinions and ideas.
The biggest struggles are purely that we're so young – at 6 months old, we're a baby social enterprise, and we're all experiencing a huge learning curve as we build The Canvas into what will hopefully be an East London-institution!  But my team is incredible – we are a small, all-female team, and I am so lucky to have such a talented, dedicated and friendly group to help me develop The Canvas and make it the best it can possibly be.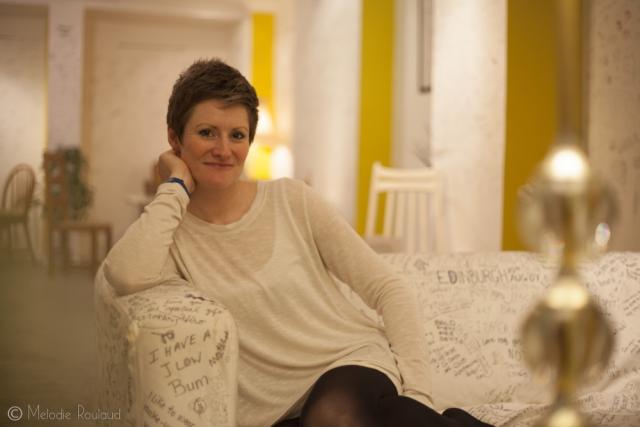 What is the best advice you could give other social entrepreneurs who are just starting out?
I've been lucky enough to receive some amazing advice from other social entrepreneurs, via the Beyond Business social enterprise programme, funded by Investec, which is how I was able to open The Canvas in the first place.  Firstly, everything takes ages – imagine how long you think it will take to open your social enterprise, then double it, then still don't be disappointed when it takes even longer.  Stick with it – enterprises with purpose take a long time to build.  Don't rush – if you want to have a long lasting impact, that takes time to build.  Don't try and be everything for everyone – stick to your guns about what it is that your social enterprise offers, and be consistent.  Look after yourself – surround yourself with a team that you trust, and understand that no one person can be or do everything for their social enterprise.  You're only human – forgive yourself for your mistakes, but also make sure that you learn from them.
Thanks so much Ruth! Learn more about the Canvas Cafe here. Did anyone of you ever visit?
2 Comments