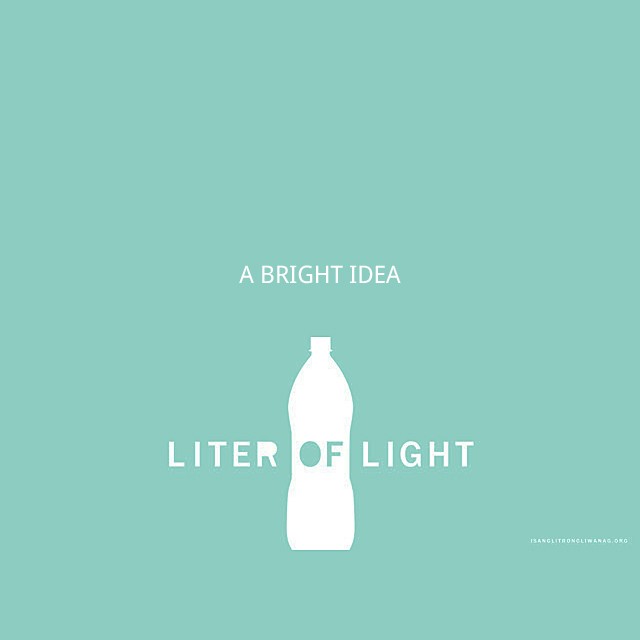 The other day I came across this great and still so easy idea, that has completely blown away my mind: Liter of Light. Have you ever heard of it? It's a global project started by the Shelter Foundation in the Phillipines that wants to help underprivileged households to a sustainable source of light.
You only have to fill a 1,5 L bottle with purified water and bleach and install it onto the roof of a house (or rather – a corrugated-iron hut). When the sunlight hits the bottle during the daytime, the water reflects it and has the same intensity as a 55 Watt light bulb. These bottles only cost 65 cents and can last up to ten years. This way the poorest of the poor can save money on electricity (if they ever had electricity) and actually have light inside their huts. They can now work inside, the children can do their homework, everything with one small bottle.
Learn more about Liter of Light
***
I don't know about you, but it's ideas like this that impress me the most – it's so easy, yet so effective and can help so many people.
Already thousands of bottles have been installed around the world. The goal is to install one million until 2015. Let's start spreading the word so this can actually happen!
If you want to learn some more about A Liter of Light, volunteer or learn how to build your own bottle, you can go here.
Picture and video are not mine, they are via A Liter of Light.
MerkenMerken