And another food post this week – I made scones on the weekend for the first time. I really love baking, which I guess is partly because I love eating what I've created, and also because I'm a sweet person (so I slightly prefer baking over cooking).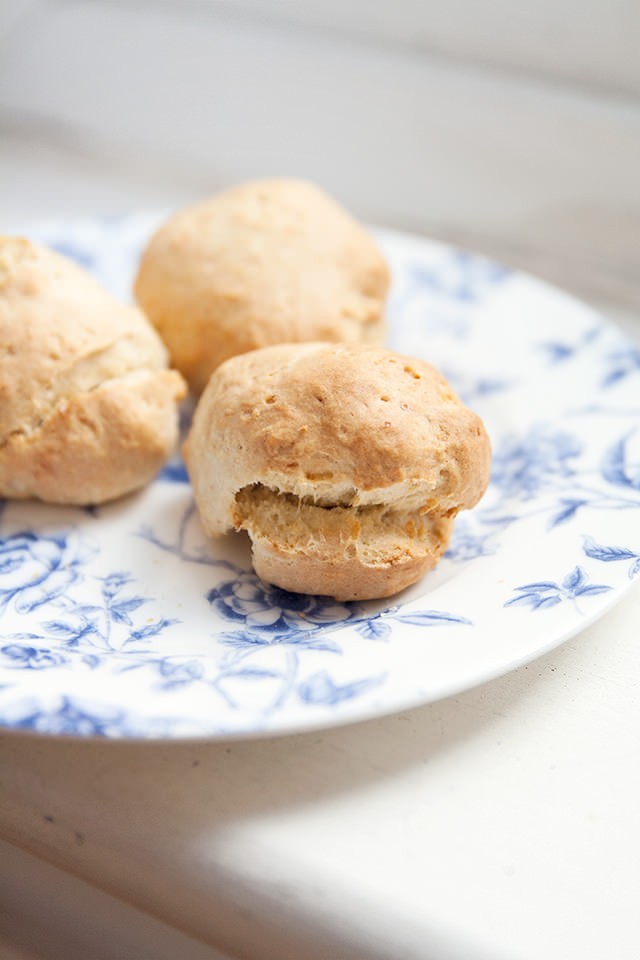 The downside is that you can't constantly be eating sweet stuff like cake, muffins, waffles, scones, etc. I would love to, though.
If you decide to make scones sometime eat them straight out of the oven while they're still warm. I love them with cream and strawberries (or strawberry jam) – the traditional way -, or with Nutella and cream (see photo). Sounds pretty healthy, huh?  ;)
No matter whether you're a sweet or savoury kind of person, I find that spending some time in the kitchen can be relaxing and fun. Plus, food is always a good thing – something we have to appreciate. I'm sure most of us do anyway, but it's good to remember that you're very blessed if you've got enough food in your home to feed you whenever you're hungry (or just feeling like having a snack).
What about you guys, are you into cooking/baking?
My name is Helena , I'm a photographer based in London. On my blog I share photography advice and tips, in a non-technical way that's easy to understand. I want to encourage you to pick up your camera, and enable you to feel confident when taking pictures.