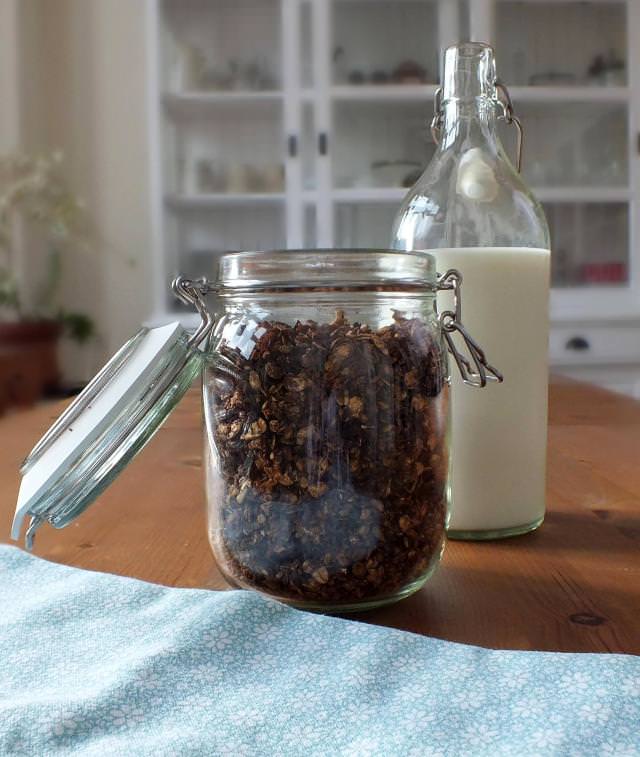 Guys, you know that I am a lover of everything home-made and local. That's practically all I ever talk about on this blog.
After reading a little bit about the topic, visiting the farmer's market and overall wishing for tastier food, I thought it would be really great if I could try and eliminate (nearly) all industrially produced foods from my kitchen. Meaning all those that have ingredients that I can't even pronounce or incredible high amounts of sugar.
So last weekend I started with my mission to create a tasty and fast home-made version of all my favourite 'basic foods'.
After getting a little frustrated with the recipe choices on the internet, I decided to create some recipes myself. If you are like me not in possession of a food processor/ice-making machine/ juicer and thus not able to try 90 % of the recipes online, this is the place for you.
My first project was home-made granola and it was a full success, super-yummy and the fastest and easiest thing ever. And the bonus, my flat smelled incredible for two days. Maybe this would have been more fitting to make in autumn and not on the first summer's day, but still, I love eating granola, even in the summer. If you want to try it yourself, the recipe is below.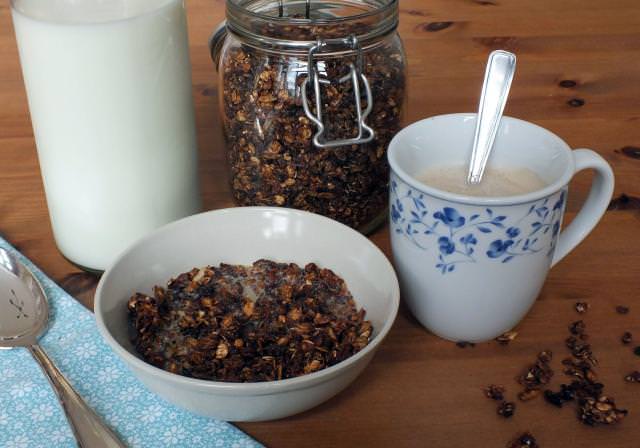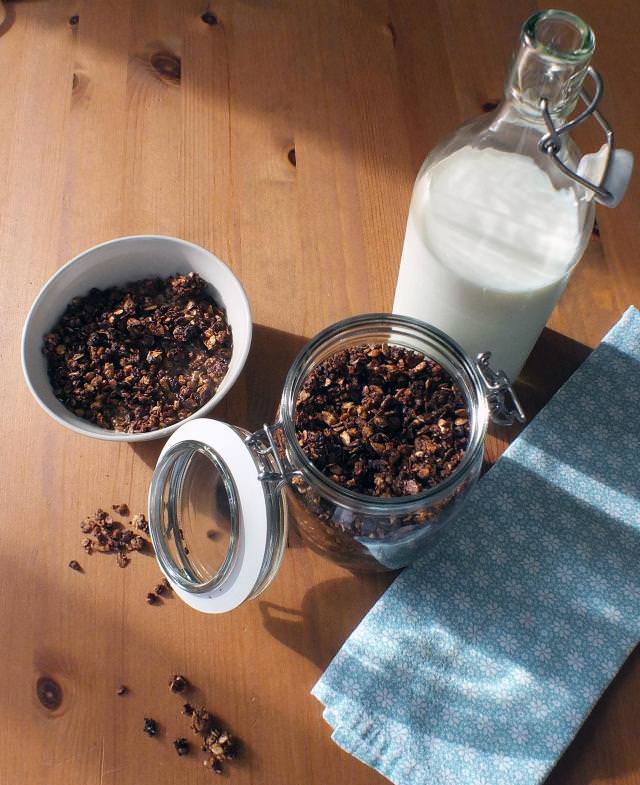 Ingredients: 150 g porridge oats, 150 g rolled oats, 150 g slized hazelnuts, 50 g sunflower seeds, two spoons sunflower oil, 150 g wild honey, 50 g brown sugar, one large spoon cinnamon, 25 g vanilla extract, one pinch of salt.
Mix all the ingredients. Put everything on a baking tray and bake for 20 minutes (Be sure to stir once in a while so it browns evenly). Let everything cool down completely. That's it! Yes, it's that easy. You will never buy granola at the store again (and you can mix it up with all your favourite kinds of flavours, next time I'll try adding different kinds of nuts!).