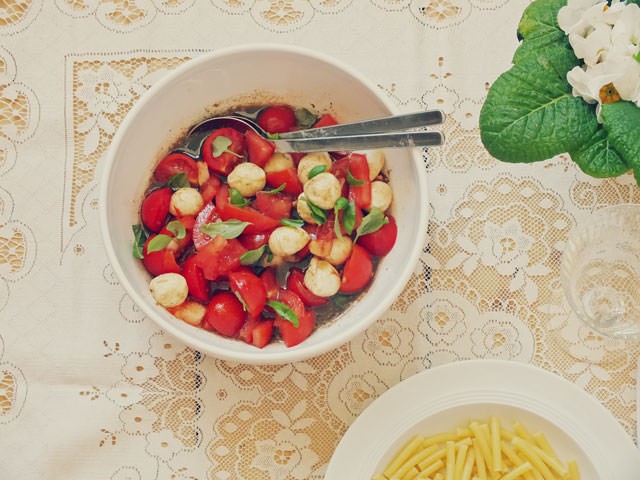 If you look closely, you could probably rename this column and call it: Things you can do with tomatoes (and some other recipes). But seriously, I love tomatoes! Today I tried a mozzarella salad with a really great dressing. It's perfect on a warm day (when you can sit outside and eat) with some pasta and pesto. So delicious.
Recipe after the jump.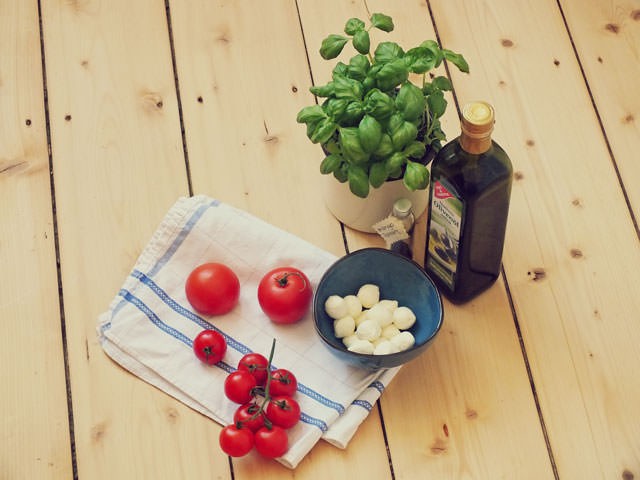 Ingredients: Three large tomatoes, five cherry tomatoes, 200 g mozzarella balls, two spoons orange juice, two spoons balsamic vinegar, three spoons sunflower oil, basil, salt, white pepper, provencal herbs, rosemary, oregano, sage.
Wash and slice the tomatoes. Mix the orange juice, the vinegar and the oil. Season to your liking. Mix the dressing with the tomatoes and the mozzarella balls. Put some basil leaves on top. Enjoy with some pasta and some wine!