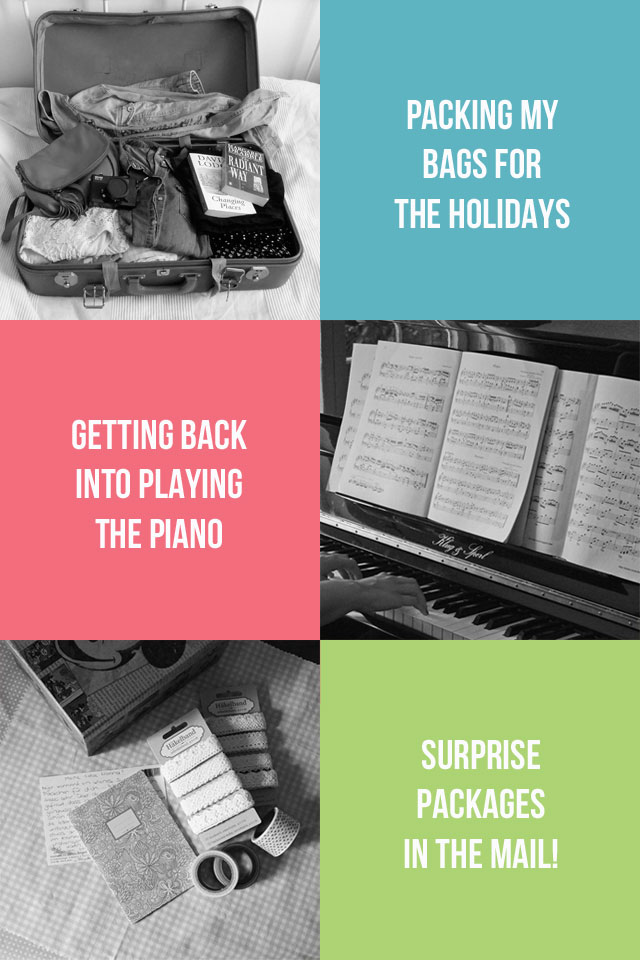 And just like that, the first week of my holidays has already passed. Crazy how the time runs, right?
I've got so many things to be happy about this week, the hard last weeks at university seem to be light years away already. Here's what I'm thankful about this week:
Packing my bags for England. I'm so excited about this trip you can't believe it! Staying at my parents home and getting back into playing the piano again. I've missed it. Receiving a surprise package of wonderful little goodies in the mail from a lovely friend. I love snail mail. Reconnecting with old friends. Sleeping in without setting my alarm clock. Thinking about new exciting projects and actually having time to try them out. Listening to the rain outside while reading a really good book. Sending real letters to friends. The smell of freshly baked buns in the oven. Serious conversations with my 9-year-old brother.
What are you happy about this week?