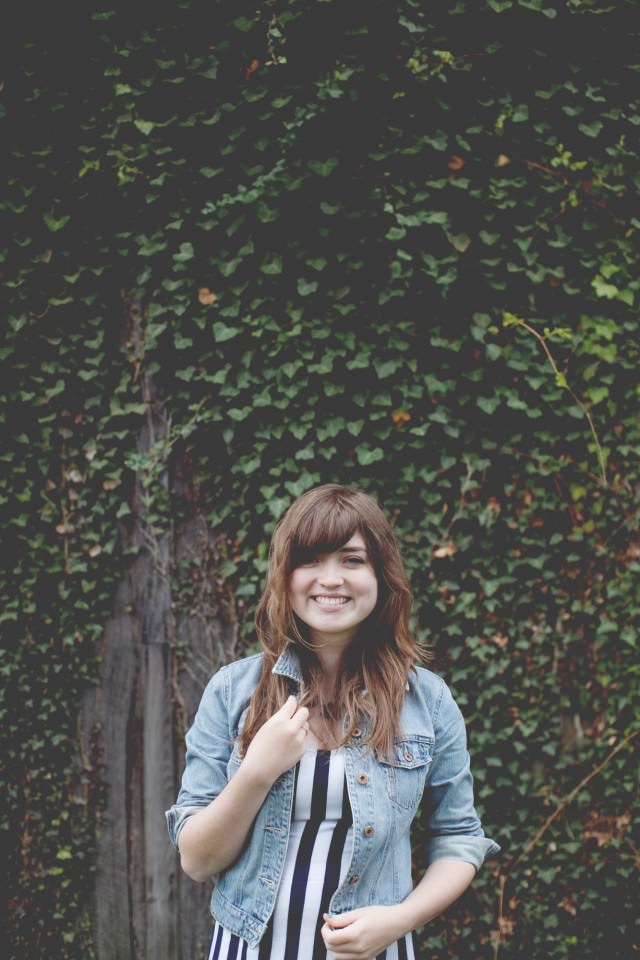 This week I am so happy to be featuring Leney from A Girl Named Leney for Everlasting Apparel!
I discovered her blog only a few weeks ago, but it has quickly become one of my favourite blogs that I love to return to time and time again. Leney is a photographer and also sells knit-wear and other goodies in her Etsy store, so she practically leads the dream life of every creative. Here's her favourite piece.
Hello there! My name is Leney and I blog over at A Girl Named Leney. A blog about photography, knitting, traveling, fashion and sometimes a bunny named Lewis. I'm excited to be guest posting here today for Hanna!
As soon as Hanna asked me to share one of my favorite pieces, I knew right away which one I wanted to talk about! My jean jacket.This jean jacket is definitely my go to piece. I wear it with virtually everything (except jeans… this isn't the nineties after all). I probably wear it too often actually! But it goes with everything, so how could I not?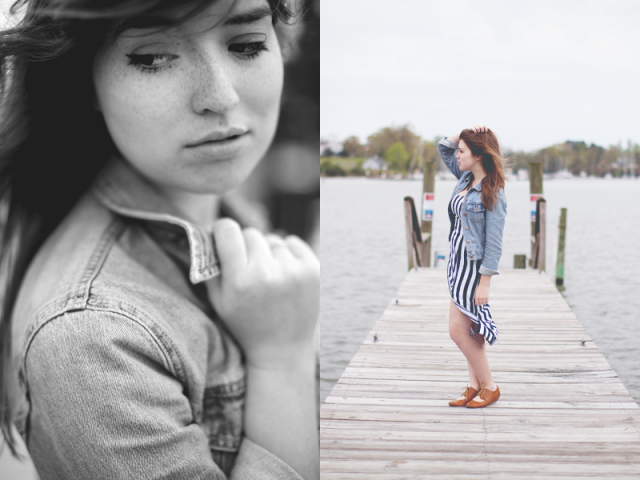 It's light enough for spring or summer evenings but I'm also able to layer it with sweaters during the colder months. See? It's basically perfect.
I thrifted it a few years ago at one of my favorite thrift stores here in Richmond, and I don't think I paid more than $5 for it. Definitely a great find. It's worn in all the right places.
This jacket has seen me through many years of routines and changes. It's been to concerts, weddings, fashion shows, and various other adventures. It's a very loved old thing and I hope it has many years left in it. Maybe I'll give it to my daughter one day, if it lasts that long.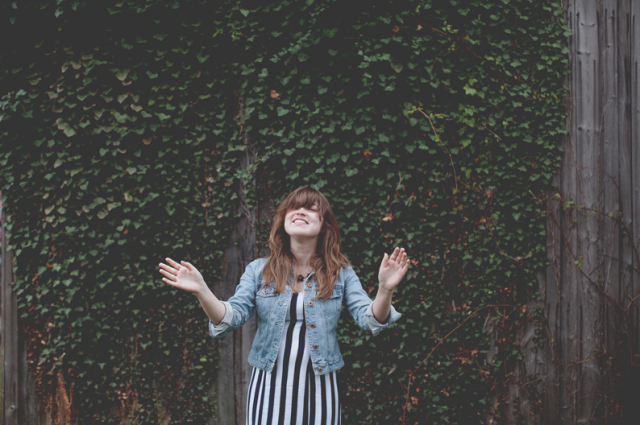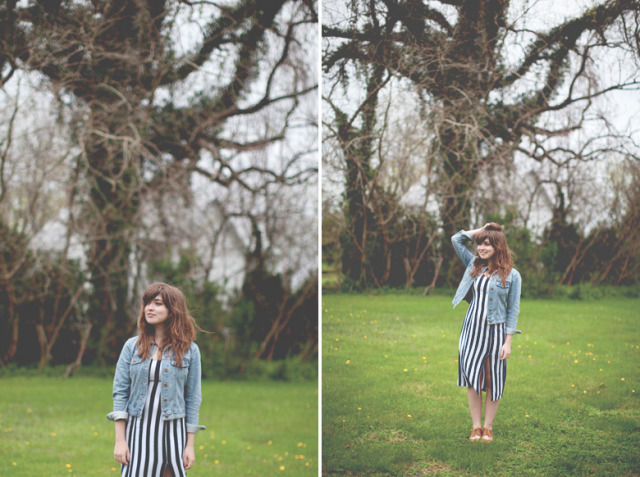 Regardless, it's definitely one of those things that I'll hang onto even when it gets too worn or too small to wear. Because one day I'll pull out of a box in the attic and tell my grandkids about all the fun things I did while wearing it.
Because that's what things like this are for right?
To remind us of the memories and experiences that they went through with you.
And I like that.
All pictures byMeagan Abell Photography.