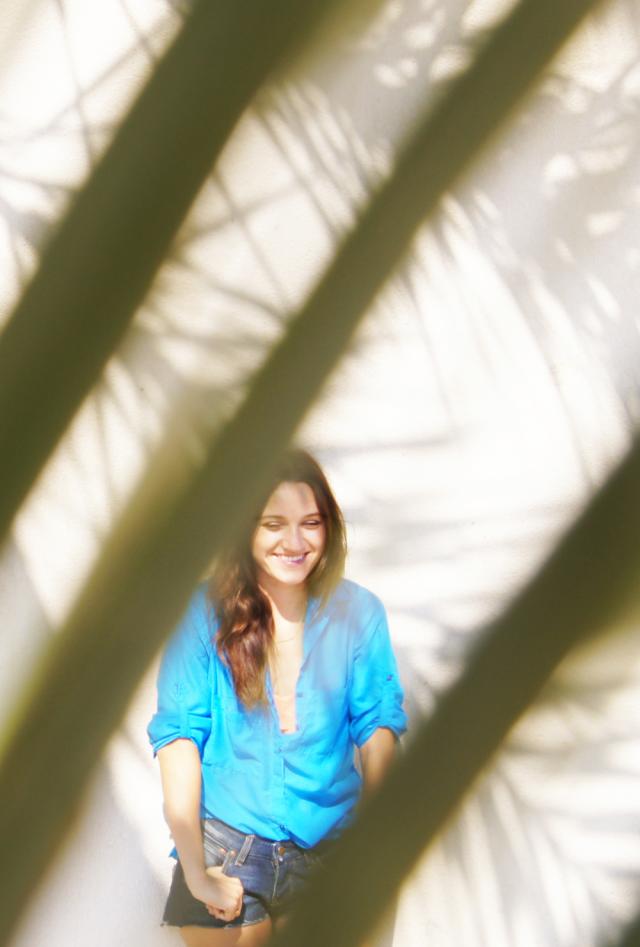 It's Thursday! That means, time for a new and summery outfit post. This week the lovely Corina from Cocorrina. She's a designer from Greece with a wonderful eye for colours and shapes. I could get lost on her blog for hours and hours. She has also just started her own jewellery shop and I can't wait to get my hands on one of her pretty necklaces! Click through to read what she has to say about her favourite piece of clothing.
I haven't own this blue shirt for a long time – just a couple of years, and yet it has stuck with me on every occasion. I found this shirt two summers ago, in a Bershka store, just across the block in my house in Athens (hallelujah!) When i laid my eyes on it, i definitely heard the angels sing! hah no really, it was love at first sight. It was on Sale, and there were like a dozen of colors and i was like "oh cool i'm gonna buy them all". Anyways, eventually i didn't (got distracted by all the goodies) and got the blue one, since i was going thought the phase that i wanted my clothes to match my eyes. I'm over that now :)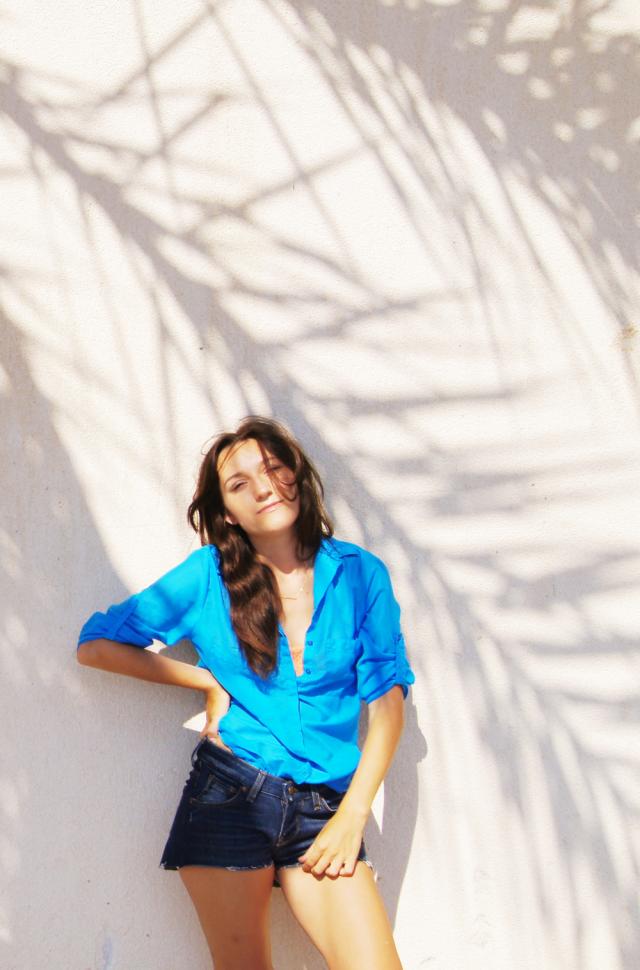 So, at first the shirt was just a shirt like all the others. I would wear them with a pear of jeans or shorts. The cool thing about them, was that it made my outfit scream i'm chic but also, i'm an artist. The combination of a simple shirt – with that pop of color. Eventually i wore her (yes, it's a she!) on an interview, that ended up with me, working in that company.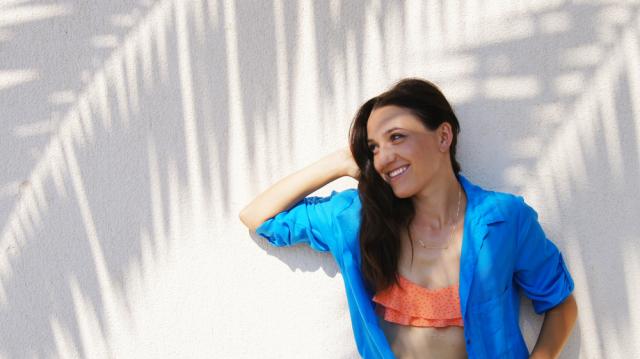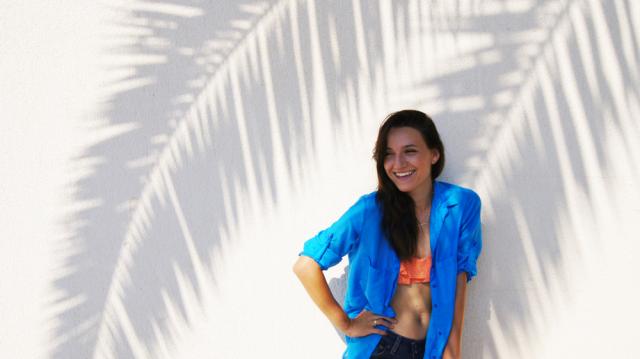 There were times that i was kinda embarrassed since i would wear it non-stop. And it's not like it's a pair of jeans that is basic and goes with everything, it's a blue shirt! I mean, that's just it. But, i found a way to make it a basic part of my outfits. Literally,  now that i'm thinking of it, there is no way i can't think of, that i haven't wore her. In the winter, under a knitted jumper,  as a cardigan in spring, as a cardigan with a dress (yes i did that too!) as a shirt with a maxi skirt, and the past couple of days, i wore it to the beach. It was just perfect. Hubby and i stayed until 8 pm and i was with my bathing suit still, when it started getting chilly. So yes, my shirt became once again a great solution to go with my bikini!
After so many times i have wore it, you can see it on the shirt, but i'm not willing to give up. She has many years in front of her with me yet to see!
All pictures kindly taken by Corina.