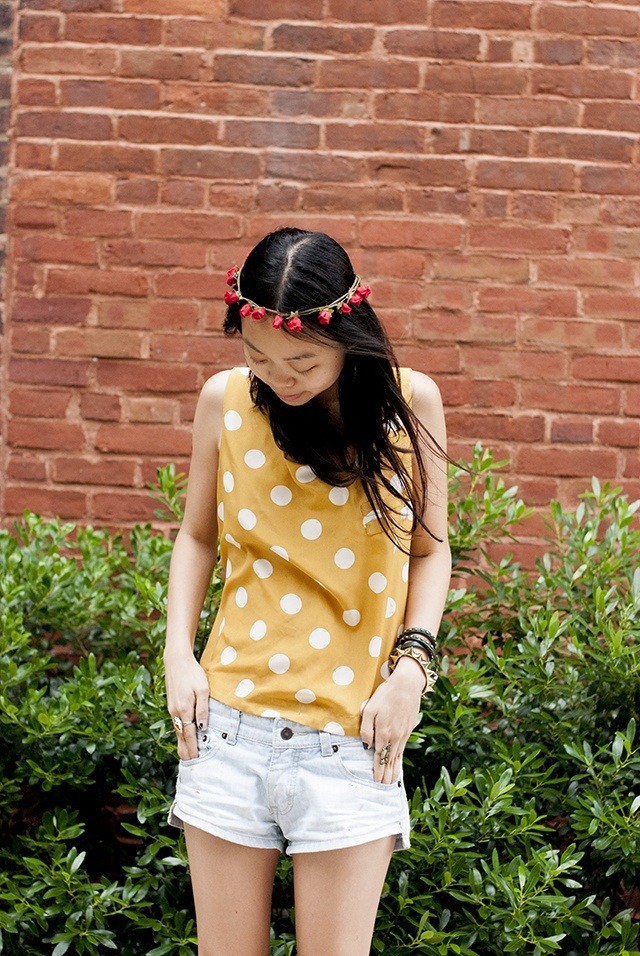 Hey there! Today I am so happy to share another Everlasting Apparel post with you, this time featuring the lovely Juni from the blog Hej Juni. She's an Etsy shop owner and creates some pretty cute stuff, so you should definitely go and check out her shop. Here's what she has to say about her favourite long-loved piece (by the way, isn't that outfit gorgeous, I would love to be wearing something like that today!).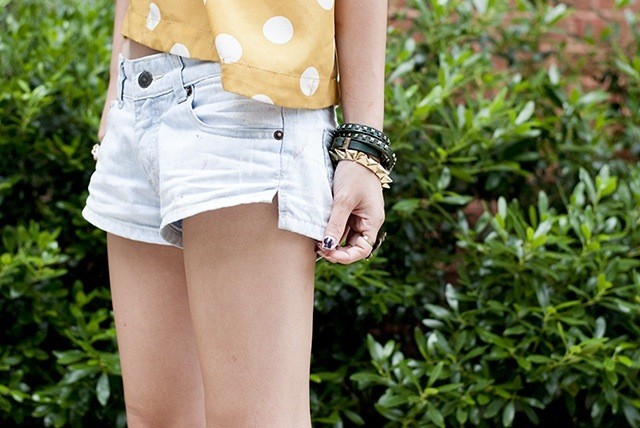 This pair of denim shorts has been a staple in my wardrobe since I was 14, that's 7 years of heavy use and it's still as comfy and reliable as ever. I thrifted these by chance one afternoon, and they've become my go-to piece ever since. As someone who grew up in tropical Singapore, shorts have always been a must have clothing item to keep cool in the humid weather. I practically lived in these shorts every day before moving to NYC! Now that summer is finally here, these shorts have been enjoying the warmth and sunshine together with me once again.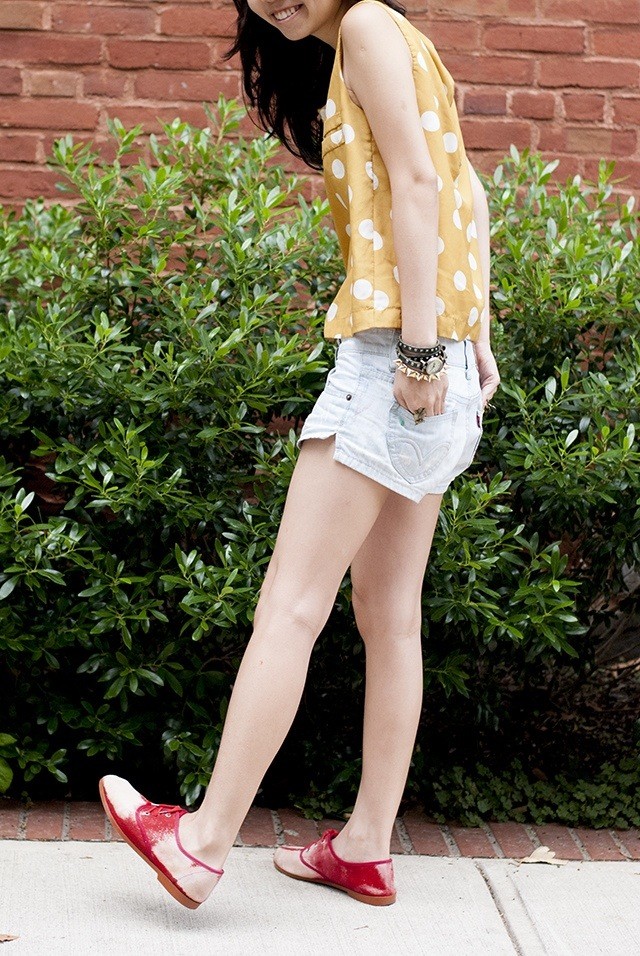 I'm a printmaker, so my clothes are always covered in ink and paint. I often set aside old, worn out clothinge to be my "artist clothes", and I remember thinking it was time for these beloved shorts to join those ranks. The funny thing is, even after wiping my ink stained hands on them all the time, I still can't leave them in the studio. I still wear them out to town all the time! The little dabs of ink stains here and there haven't made them more unpresentable at all. In fact, they've become even more of a statement of who I am and what I love to do.
This might sound silly, but there's something about these shorts… I just keep coming back to them. It's like an old friend, and I plan to keep them around for a long time to come!
All pictures kindly taken by Juni.