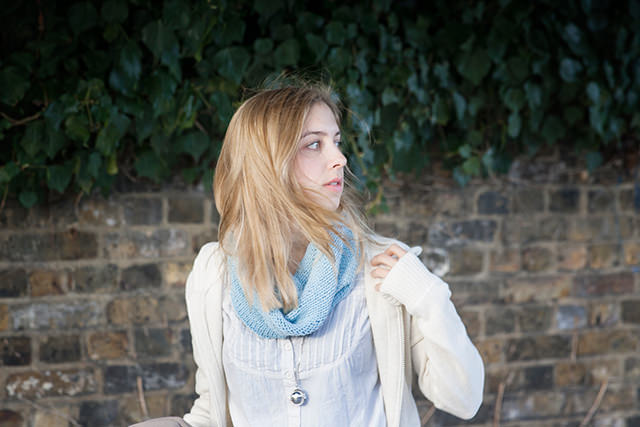 Happy Thursday everybody! Today is the first edition of a feature I am especially looking forward to, Everlasting Apparel.
The idea is simple: There are fashion blogs everywhere and mostly they show of new pieces of clothing that you have to buy to get the 'look'. Don't get me wrong, I love reading and getting inspired by those, but somehow that's not really what whole-some living is about. For this fashion feature I am asking some of my favourite bloggers, artists and creatives to show us one of their favourite pieces of clothing. Something they have been wearing for years and years and will probably still be wearing in the future. Not fast trends, but something you can wear a lifetime and always feel good. I'm really excited and looking forward to lots of people sharing their favourites with us! First up is a new (online) friend of mine, Helena, who runs a really great photography blog (you can learn so much there, seriously!) You should check it out.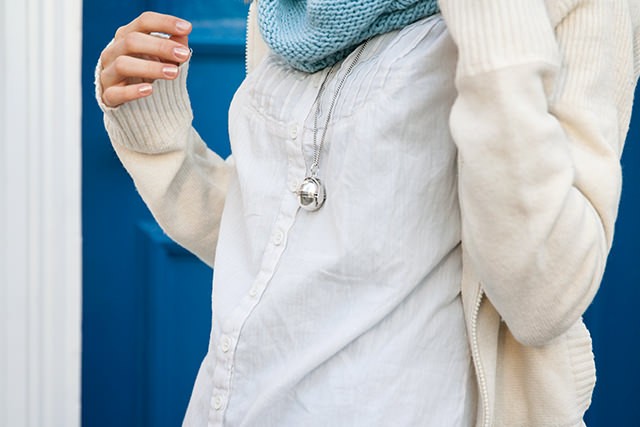 Helena's Everlasting Apparel
Hey lovelies,
my name is Helena, I run a blog about all things photography related. Today Hanna was so nice to ask me to guest post over here, and to show you one of my 'all time favourite' clothing items.
I picked one of my simple shirts – it's creamy/white and used to have very light pink stripes (over time they became a bit less obvious from all the washing). I've had it for a couple of years now (got it from Mango), and love wearing it. It's super comfortable, simple, and goes with pretty much anything.
I call it my 'artist shirt', because every time I wear it it makes me feel like I'm about to go to a studio and work on some paintings. ;) Unfortunately I don't have a studio.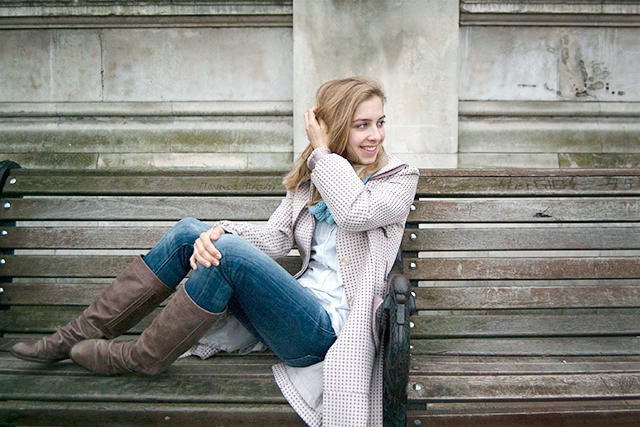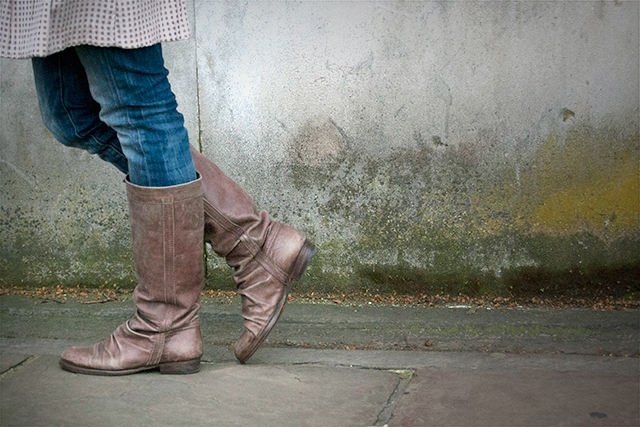 Still, I do love painting, so this shirt is one of the things that you instantly feel comfortable in when you wear it.
Usually I like to combine it with jeans, and a jumper, and maybe converse chucks – quite casual. Depending on the occasion I might make the look a bit more fancy by wearing a coat, or heels with it.
By the way, the coat in the pictures above is from Spitalfields Market. Just a tip – don't shy away from markets or second hand shops. It might take a bit of patience and searching, but you can find real gems there every now and then. :)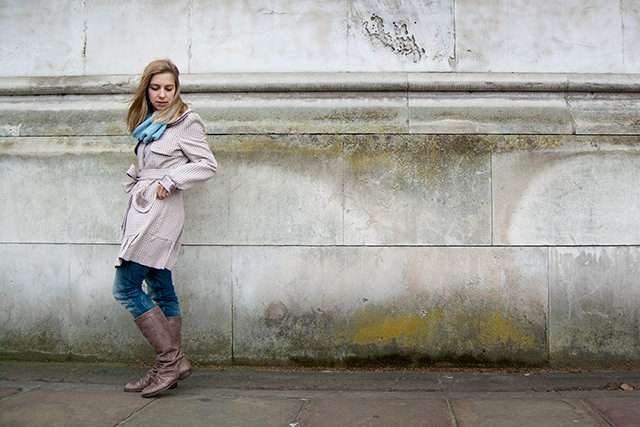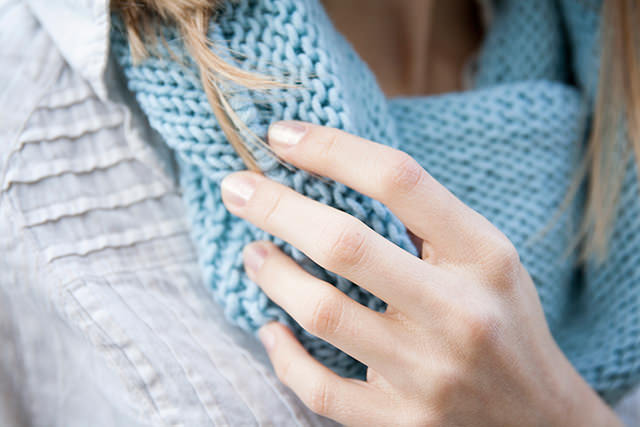 I knitted the scarf myself, the jumper used to be my mum's one and she gave it to me, jeans are from G-star, black boots from Lili Mill, brown boots from Goertz.
I hope you enjoyed this little insight into my wardrobe. :)
Thanks for having me, Hanna! x
All pictures kindly taken by Helena.