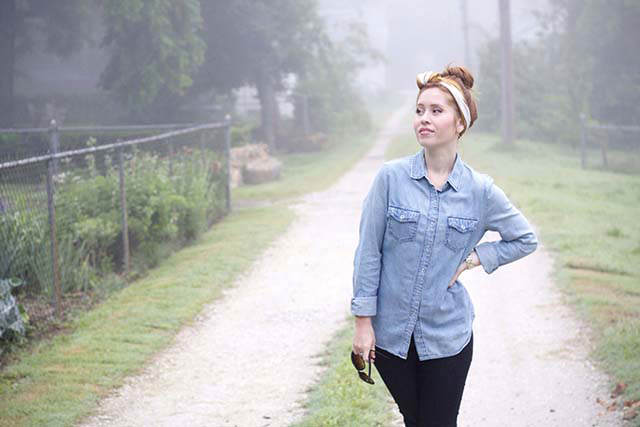 I think I said this in every Everlasting Apparel post so far, but boy do I love getting in touch with other bloggers and creatives for this column! Today it's Anna, a talented photographer from Springfield. Doesn't she look great? I love that she chose a chambray shirt, since I also have one that I've owned and loved for years. Something I always wear on days I have nothing to wear. Here's what she says about it: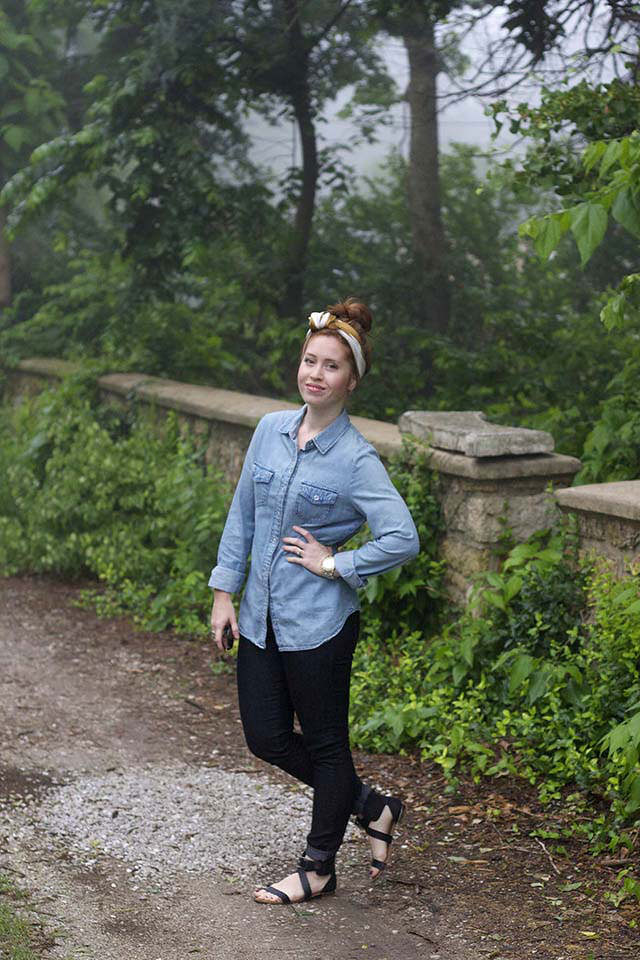 My piece of clothing I chose to share for Everlasting Apparel is my chambray button up shirt. It was given to me a year ago by a friend who didn't have a need for it anymore and I gladly took it off of her hands! It has been a staple piece for my wardrobe as it is so easy to wear casually with jeans (and rock a canadian tuxedo) or even dress it up with a pencil skirt, a belt, and some heels.
Apart from those scorching hot days in July and August, it has become a favorite for almost year round wearing. It's light weight enough to wear when it's a little warmer outside and its also great for winter time for layering. I see this shirt staying around in my closet for many years to come and I'll be wearing it regularly until it falls apart probably.
I heard a friend of mine say, "Find your uniform and stick with it!" I definitely agree with that mentality for finding your style. Find a few things you love and wear them over and over. This chambray shirt is one of those pieces of clothing for me.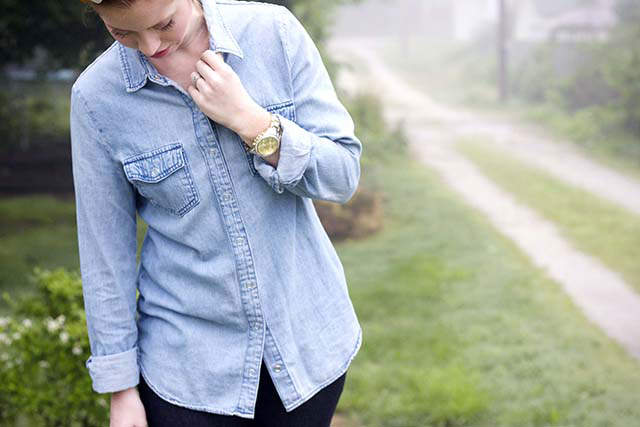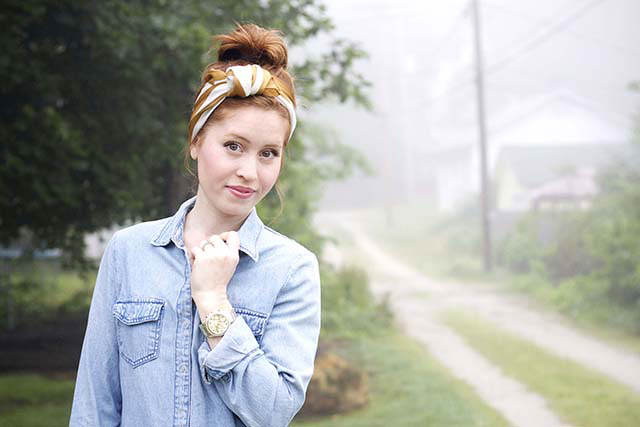 Thanks so much, Anna! If you want to see past editions, you can go here.
All pictures kindly taken by Anna.