Let's Welcome the lovely Taylor to Everlasting Apparel! She has done what I thought would actually be impossible – she found the perfect pair of jeans that is actually lasting for a long time (mine never do). She also writes a really lovely blog over here, so why don't you go over and check it out – after reading what she has to say about her favourite pair of jeans: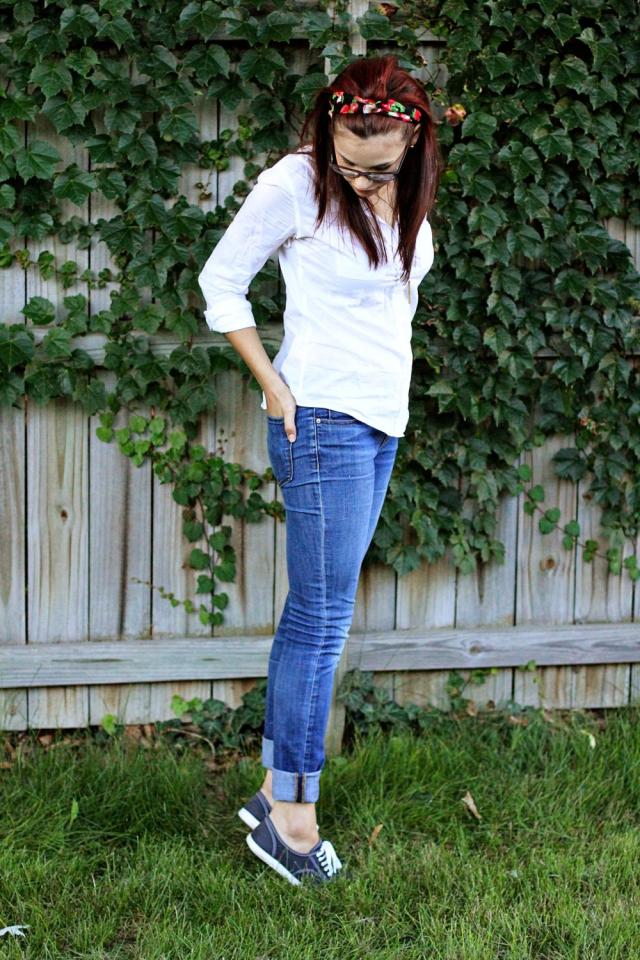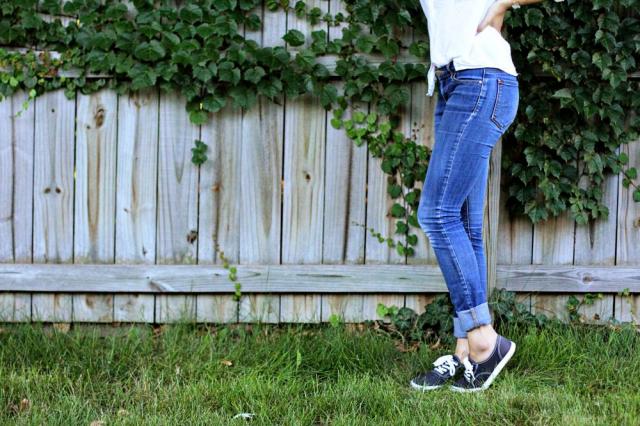 The piece of clothing that I've had for years is my pair of BDG jeans. I've had these jeans for 5 or 6 years now and I still love them. I bought this pair of jeans from Urban Outfitters (I've bought other BDG brand jeans from there as well, but none have lived up to such potential as these ones!) It was always hard for me to find a pair of jeans that I loved that also lasted a long time. Now-a-days whenever I buy a pair of jeans, they somehow always either tear after a year or two, or start to stretch in weird places. These have held up for quite some time now and are still a go-to favorite of mine. In fact, this entire outfit is one of my favorite lazy Sunday days that are spent either in my garden, running errands or just reading a good book!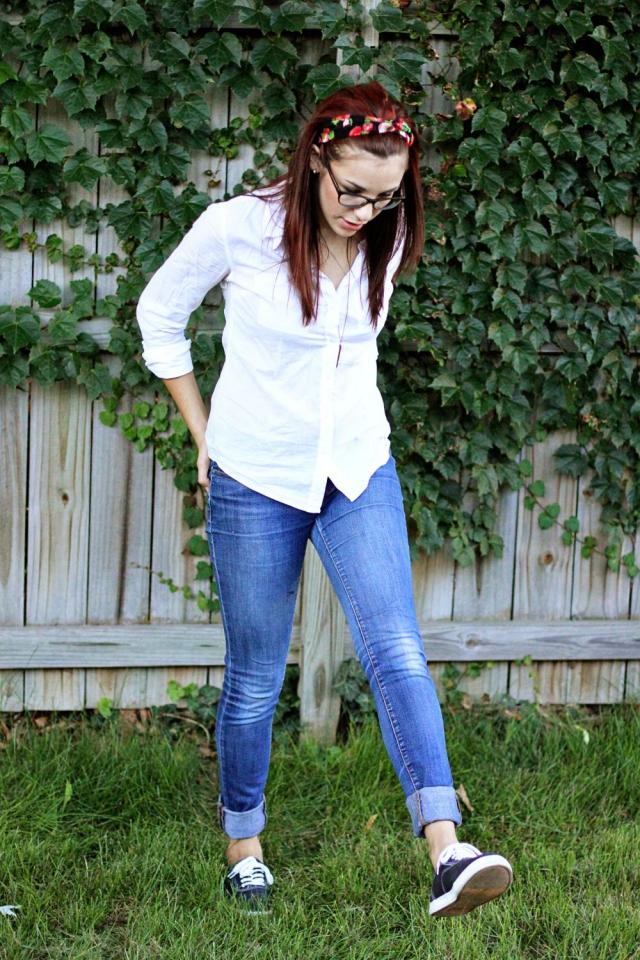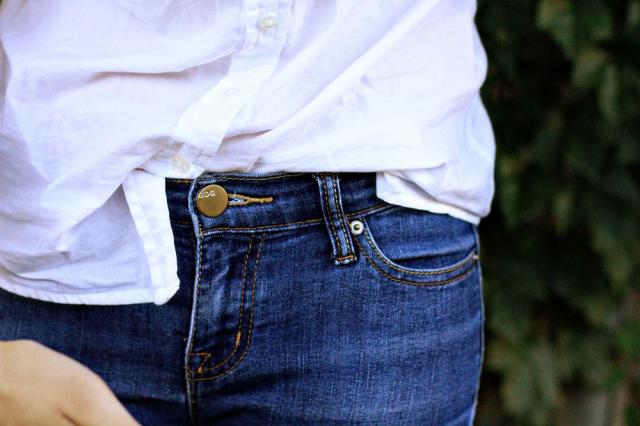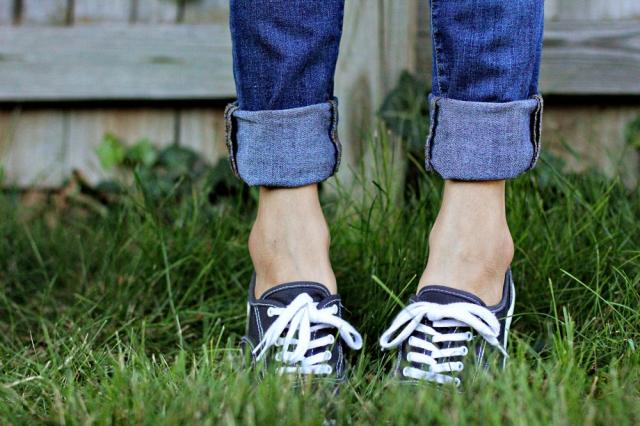 It was actually funny; when you first asked me to participate in this, I couldn't think of a long-loved item that I had. Then, while I was rummaging through my drawers for something to wear the other day, I found these hidden in the back awaiting fall and winter again and I remembered how much I love and wear them when it's cold enough (these hot summer days have me even second-guessing shorts!).
All pictures kindly taken by Taylor.