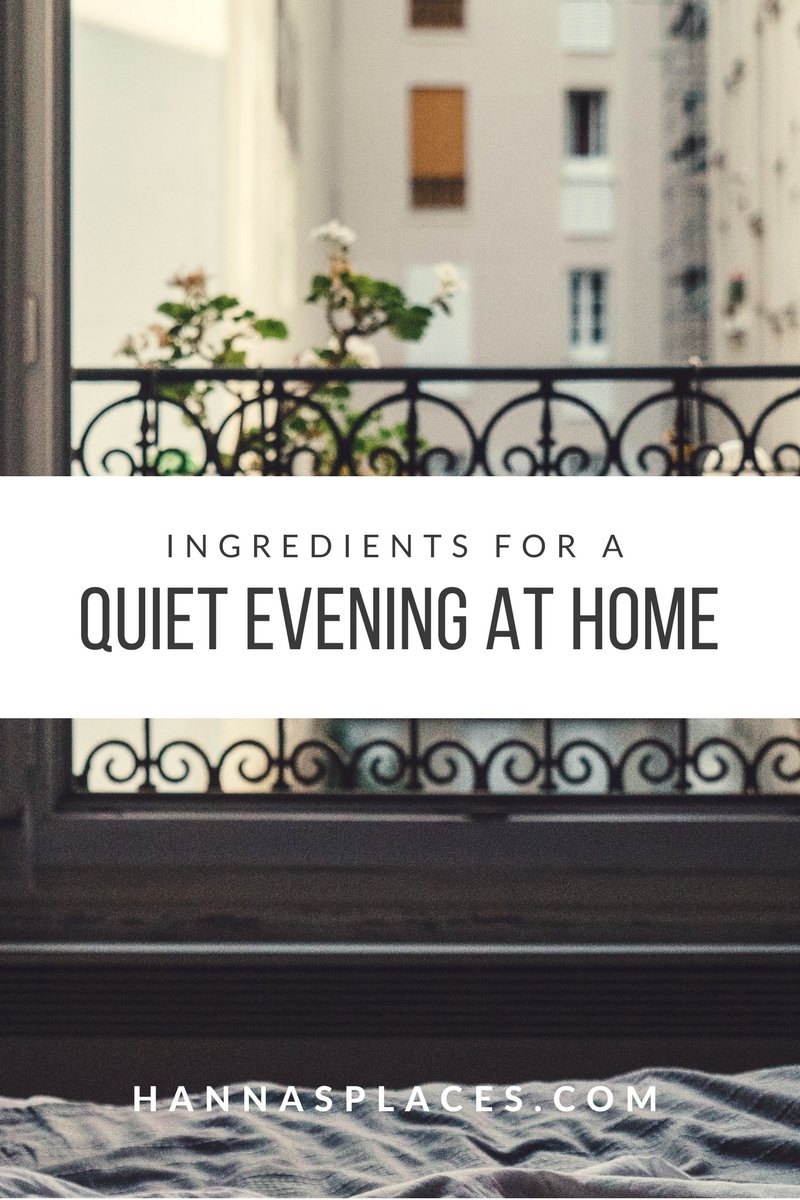 A quiet evening at home: Aren't we all longing for that? No matter who you talk you, everybody is stressed out. Between university and work, hobbies, blogging, exercising and relationships, down-time just to relax can sometimes come a little short. So why don't we all just take an evening off this week?  Just to relax and do exactly what we want to. Here's my tips and tricks how to make that evening as enjoyable as possible.
Ingredients for a perfect quiet evening at home
+ Change into comfy clothes. I've always been one of those people who immediately change into sweat-pants and a comfy sweater once I'm home and I doubt that will ever change. Add some wool socks and your outfit is perfect for a quiet evening at home.
+ Put on your favourite autumn music, something acoustic and relaxing. My favourites at the moment are Keaton Henson, Bear's Den and Daughter. Or you just put on a mixtape on 8tracks and discover some amazing new artists.
+ Apply a face mask for glowing skin. Especially in the colder months it is so important to help your skin against dryness. You can either buy one or create your own with organic ingredients from your kitchen. That's the beautiful thing about a quiet evening at home: You don't have to look presentable to anyone.
+ I know exercising isn't everybody's favourite (I hated it until very recently), but once you've started moving more, it can actually be very relaxing (everybody says that, but it's true!). Last week I discovered a great YouTube-channel with tons of Pilates videos to choose from, each about twenty minutes long. It's in German, but you can give it a try anyway.
+ After relaxing with a bit of Pilates, it's time for a snack. Whether you want to really treat yourself and go all out on your favourite comfort food (this Raspberry Ricotta CROISSANT French Toast looks pretty amazing in my opinion). Or you try something healthy and good for your body. I've wanted to try zucchini noodles for ages, for example.
Do what you never find the time to do
+ Pour yourself a cup of your favourite tea – something fresh with loads of lemon and ginger for example.
+ Bake some cookies and eat them all by yourself (maybe not after the croissant, although you can do what you like of course).
+ Cozy up with a warm blanket and light some candles.
+ Watch your favourite TV show. Start a new knitting project as you get sucked back into the show.
+ Start reading that book that's been waiting on your shelf for ages.
+ Whatever you do though, turn off your computer and mobile phone. Don't check your mails or think of your to-do list. Just relax.
+ If you're feeling lonely in the evening, just call your best friends and make your relaxing evening a little get-together. You'll enjoy it even more, in your relaxed state of mind.
What else do you like to do if you have a whole evening to yourself?
All linked products are either handmade, fairtrade and produced in an eco-friendly way (some even all of those three). It's nice to know that even 'good' things can be pretty!
MerkenMerken