I promised you an amazing broccoli recipe yesterday, so here it is: An amazing broccoli recipe! One of my favourite food bloggers, Jennifer, has agreed to contributing recipes for Hanna's Places now and again. You're in for some treats! Every time I visit her blog, I bookmark at least five more recipes to try because everything sounds so tasty and yummy. See what I mean?
For her first recipe she decided to go ahead and make some broccoli fritters, which taste best with some home-made salsa. I already declared my love for broccoli yesterday, but I think even if I didn't like it so much already, I would relish these ones. I can't wait to try them in home-made veggie burgers as well!
Spicy Broccoli Fritters
Makes 8-12 depending on size
300g broccoli florets (chopped into 1cm pieces)
2 eggs
½ cup cake flour
¼ teaspoon baking soda
1/3 cup parmesan cheese (finely grated)
½ teaspoon ground cumin
¼ teaspoon chilli powder
1 clove garlic (crushed)
2 tablespoons olive oil
1 spring onion (finely sliced)
1 jalapeno (finely chopped)
2 tablespoons finely chopped coriander leaves
Sea salt flakes to taste
2 tablespoons vegetable oil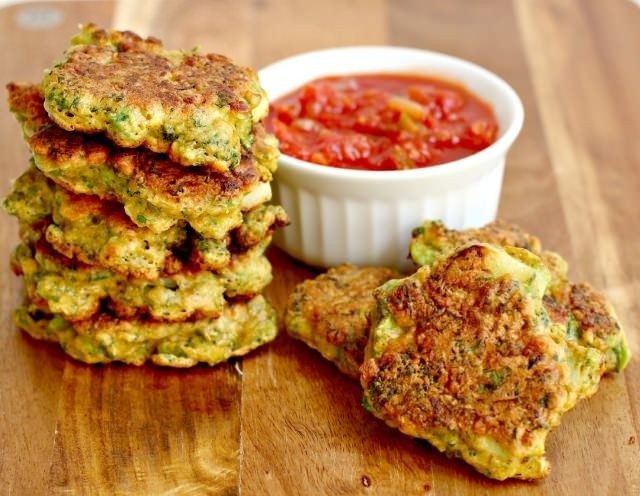 Place the broccoli florets into a steamer and steam for 5-7 minutes, until tender but not mushy. Take them out of the steamer and mash lightly with a potato masher. Set aside. In a large mixing bowl, beat the eggs. Add the flour, baking soda, parmesan, cumin, chilli, garlic, spring onion, jalapeno, chopped coriander and salt. Mix together until combined. Add the steamed and lightly mashed broccoli and fold through the batter.
Put a large frying pan on medium heat. Pour 1 tablespoon each of both oils in the frying pan. (We are cooking the fritters in two batches). When the oil is hot, drop spoonful's of the broccoli batter into the pan until you have used half the batter. Make the fritters as small or large as you like. When they are golden brown (about 2 minutes), turn them and fry them on the other side. Once golden on both sides, remove them to a tray lined with kitchen paper to drain and continue frying with the rest of the oil and batter. Serve with your favourite salsa.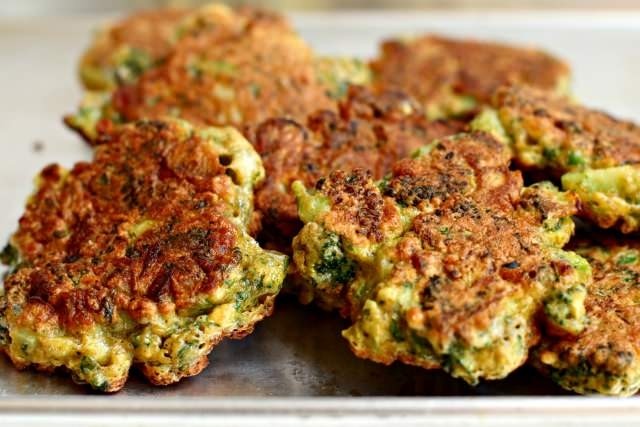 Thanks so much Jennifer. They look so good and tasty, I can't wait to try them!
Pictures and recipe by Jennifer Rodda for Hanna's Places.