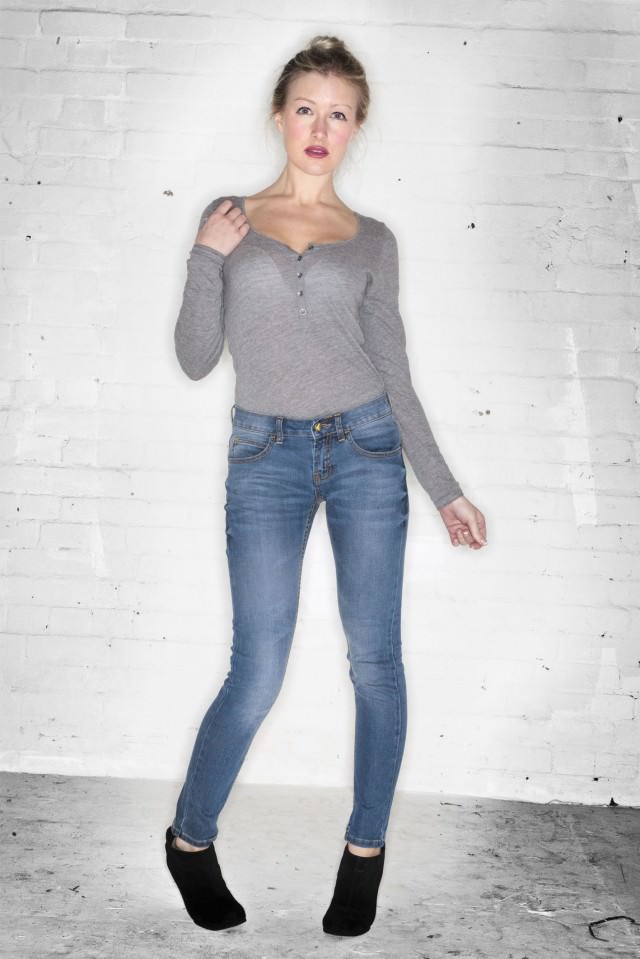 Exhibit number one that organic fashion doesn't have to be scruffy or overpriced: Monkee Genes. It's a jeans brand from Great Britain with the slogan No child labour. No slave labour. No blood. No sweat. No tears. Sounds pretty good, right? According to their site it's the first and only jeans label that has both acreditations from The Soil Association and the Global Organic Textile Standards (if you want to know what these eco-seals mean, you can go here). They also produce big parts of their collection in England.
I love that Monkee Genes is one of those brands that show that small initiatives really can change the global market. The label has been born out of the frustration of founder Phil Wildbore. He thought that the denim market was overprized while also exploiting people all along the supply chain. He wanted to prove that you can look fashinable, feel comfortable and also support ethical and sustainably produced products. Today all the jeans are organic, ethically and fairly produced.
I love Monkee Genes!
Aside from the good people stuff, the jeans also look really good and fashionable. They are made of organic fabrics only, which won't lose their shape as quickly as other jeans. In my opinion, great jeans are one of those items that you buy ones and if all goes well you can wear them for years and years. And that makes these jeans even more sustainable: If you can wear them for years and years, you won't have to buy new ones and create waste as fast as with fast fashion. Double-win.
I'm intrigued to buy a pair of Monkee Genes next time I need jeans. What do you think?
PS: Monkee Genes isn't the only great and sustainable jeans company out there. Some more of my favourites are Closed, Kings of Indigo, Nudie etc. Stay tuned for more!
Image via Monkee Genes.