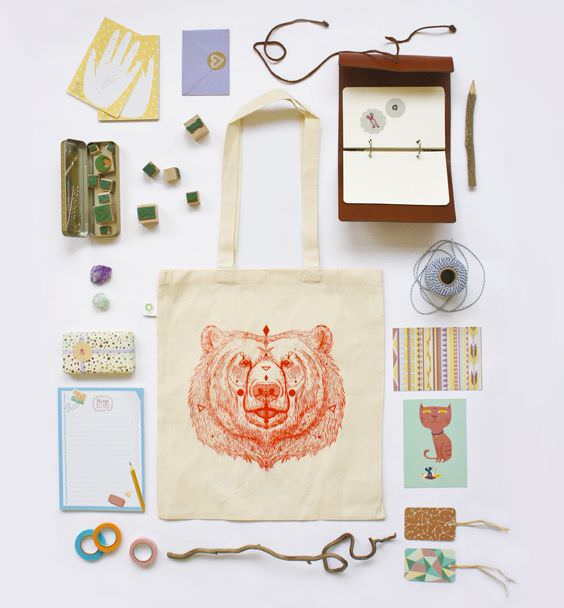 Welcome to yet another new category! I want to show you my favourite eco-friendly brands. To be honest, I very often feel that when shopping for gifts or clothes you have to choose between buying stuff that is eco-friendly and stuff that looks pretty or cute (which is mostly produced in China in a really not eco-friendly way, at least if it is in my budget). I must admit, I often choose the pretty and not the good way. That is exactly why I want to find shops and brands that sell green products that still fit my personal aesthetic (that sounded fancy, huh?).
Anyway, the first shop I want to introduce is Mozaiq Designs! It's a Design Studio run by illustrator Janina Böhm and her team since 2011 (she's from Düsseldorf, my new hometown, which makes it extra cool). They sell eco-friendly stationary and accessories. According to the site, good design and environment protection fit together perfectly (just what I am saying all the time!) because nature itself is the best designer there can be. The guidelines of the products are good design, ethical working conditions in the production and compostable and eco-friendly materials. Can't get any better right?
Whether you believe in a green lifestyle or not, the designs are pretty darn cute! My favourites are this notepad (and this and that one, too), this pretty card and this stamp (there's a panda on it so, obviously!).
PS: Stay tuned, because tomorrow I have the pleasure to post an interview with Janina, who was so nice as to answer some questions for us!
Picture via Mozaiq Designs.