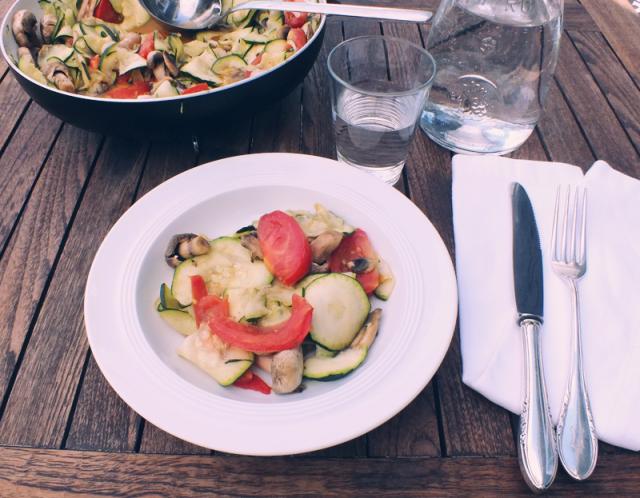 The last few weeks the weather has been one thing: H-O-T! I'm not complaining though, over here the summer usually means wearing a lighter jacket than in autumn and winter, so it's a nice change to actually be able to go out and do summer activities.
There's one thing though that's not so much fun in the summer time: cooking. As I said, we don't have the privilege of long and lovely summer's every year, so when the weather is nice every minute spend inside is a bit of a waste of time. This means my summer cuisine consists of about five, extremely fast to make recipes, which are also really tasty. One of them: A combination of my very favourite vegetables made extra good with some special spices. Read the recipe below.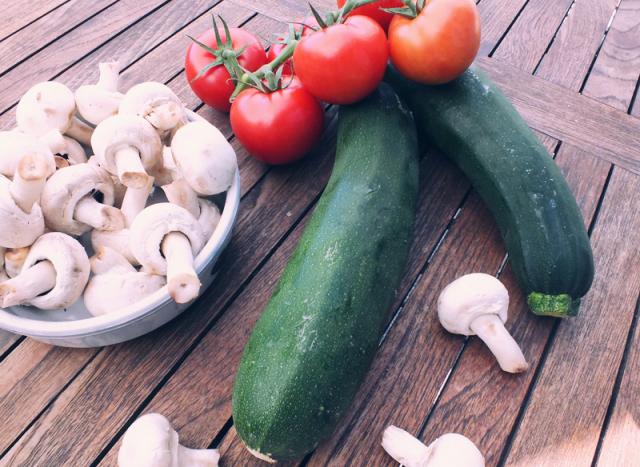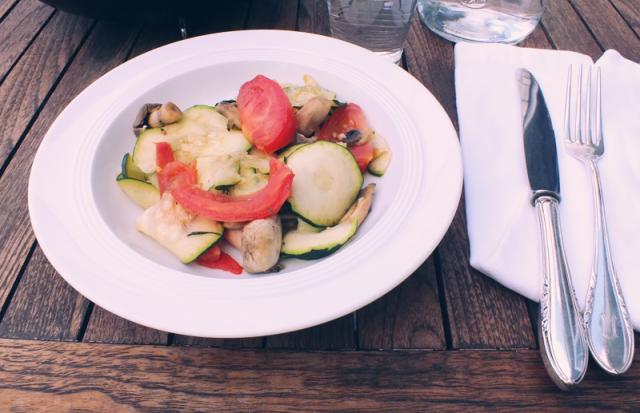 Ingredients: two large zucchinis, three tomatoes, 150 g mushrooms, white pepper, ginger (secret ingredient!), kurkuma and salt.
Cut the vegetables into slices. Roast them gently on the stove. Season to your liking with all the spices. Be happy how easy this recipe is. Enjoy!