This week's super food is also one of my favourite vegetables ever – the carrot. I don't care if they are raw,  mashed or made into a delicious soup, there are so many great ways to enjoy these yummy turnips. I remember coming home from a long school day as a child, visitng my grandma and having some delicious boiled carrots with potatoes. I've even been told that it was my very favourite meal as a little girl – not cake, pizza or pasta (although I'm not sure if I really believe that one). Long story short – I love carrots! And they are super-healthy, too…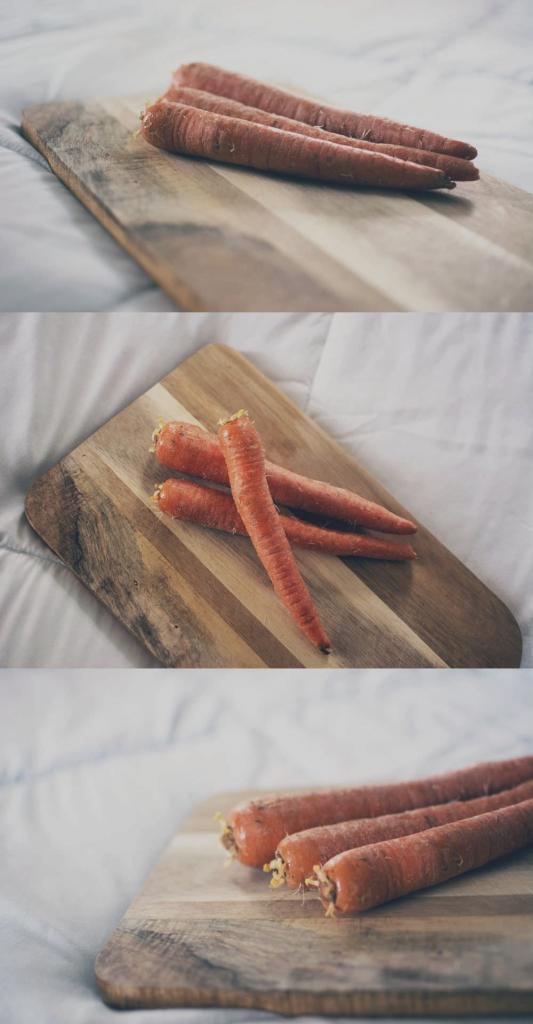 Well, every child knows that carrots are orange and the reason for that is that they are full of beta-carotin (which actually owes it's name to the carrot). Your body can convert beta-carotin into vitamin A, which is important for cell growth, your immune system and a good night vision. Vitamin A also helps your body to cleanse it of toxins. Only one middle-sized carrot already contains enough beta-carotin to meet your daily vitamin A needs. You have to consume it in the 'right' way though – your body can best ingest the beta-carotin if they are stewed (carrots are one of the few vegetables that don't lose their most important vitamins when heated). You also always have to eat them with some oil, butter or cream (cheese as well)  since beta-carotin is liposolible and can't be ingested without a bit of fat.
Carrots are also a beauty food – they help with a healthy glowing skin because the vitamin A prevents acne, dry skin and blemishes. It also slows down the aging of your cells, thus slowing down the aging process. Your smile also benefit from eating a fresh carrot, since it helps prevent tooth damage.
Last but not least, carrots are said to help prevent cancer, heart disease and strokes.
As with most vegetables, it's healthiest not to peel the carrots since a lot of nutrients are in the skin. You should peel them though if they are not organic, because the peel might contain too many pesticides. Carrots are best stored in the coolest place of the refridgerator and can last up to a few weeks.
Do you like eating carrots? What's your favourite recipe? I just tried James' carrot soup recipe last week and it was really, really (!)  amazing and the perfect autumn food. And if you are looking for a way to incorporate carrots into your breakfast (yes, really), come back tomorrow…
Footnote: Please note that I am not a nutritionists, just highly interested in healthy nutrition and organic food.
Pictures by Danielle Marshall, taken for Super/Food.