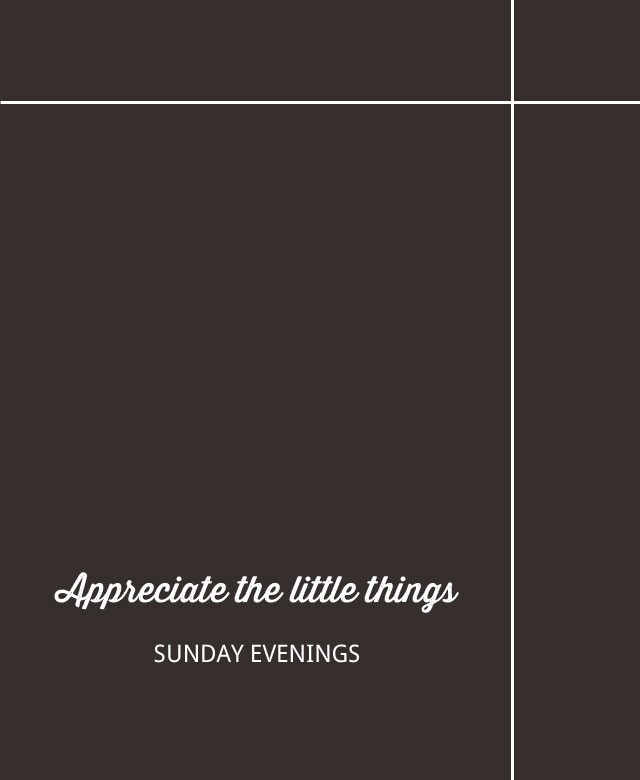 Did you all have a fun weekend? Mine was packed with fun activities with friends and family – shopping to find a dress for a gala I'm attending on Friday, a night out dancing and a first time visit in my new flat from my family. It was definitely a weekend I was looking forward to for a long time.
Right now, I'm 'relaxing' from all those fun activities, catching up on some blog reading and listening to new favourite music (I'm really into Bear's Den at the moment). Sitting here, content like that, made me think that Sunday evenings are a part of our week that often get neglected and definitely not appreciated enough.
Very often, they aren't really our favourite part of the week – the weekend is over, Monday is almost there and there are so many things that we wanted to do at the weekend but didn' t get around to. And the next weekend is still so far away.
In my opinion, from now on these evenings should get a different focus. Instead of dreading the week ahead, I want to spend that time looking back on the fun weekend I just had and re-charge for the next day. Prepare for the week, if you like to call it that. Plan a little bit what has to get done when and what can be neglected. This really takes away a lot of pressure out of a never-ending to-do lists. Then I like to call my best friend (who lives far too many miles away), prepare some comforting food and relax with a good book or TV show. And just like that, Sunday evenings have become a favourite part of my week.
What do you normally do on a Sunday evening? I hope you are definitely enjoying yours!