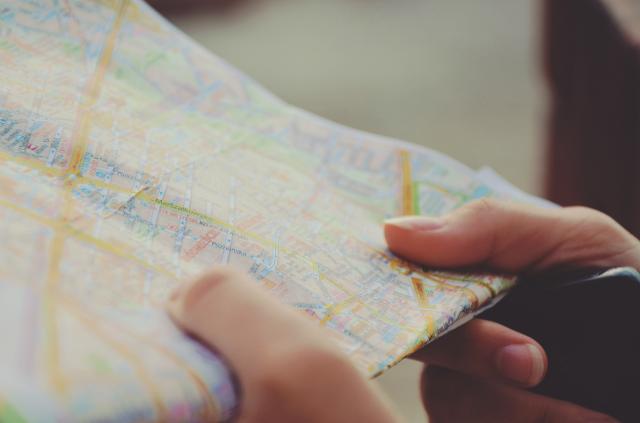 Time is flying by (as always) and I've already been in Scotland for more than ten days! I don't know if you have followed up on the news about the Scottish referendum, but the Scots have decided that they want to remain in the United Kingdom. Walking the streets of Glasgow in the past few days, this decision didn't seem possible. Glasgow was definitely a stronghold for 'Yes'-voters! It wouldn't have surprised me to see people with Yes-Tattoos somewhere. I'm definitely excited to be in this country at this time (by the way, this video explains exceptionally what the whole referendum was about). Some other tid-bits:
1 | Everyone who has warned me about the accent: You were (partly) right! It's definitely harder to understand than the English accent, but I feel like it gets better every day. Older people are harder to get than the young onesand following other peoples conversations, but I'm getting there. Next goal: Using 'Aye' in conversations without sounding strange.
2 | Apart from the accent, the Scots are incredibly friendly! The woman at the cash register, the waiters, random people in the street: everybody's up for a little chat and always happy to help if you look lost.
3 | I love that there are charity and vintage shops everywhere here. They save you money, you are doing something good and it's basically recycling. I've only bought a few books so far (what else?), but I'm keeping my eyes open for a tartan scarf and maybe some cool old kitchen utensils. Shopping like this is a little bit like treasure hunting, you never know what you might get (living on the edge here guys).
4 | I'm determined to try as many Scottish specialties as I can while I'm here. I've already had crumpets, shortbread and salty porridge. On my list remaining is Dundee cake, Potato Scones, Black Bun, Oatcakes and Rumbledethumps (just because of the name). I won't ever try Haggis, I think!
5 | As soon as I arrived I addressed myself to the task of finding a good church and I'm so glad I found it almost immediately. The people were so friendly, the message was mind-blowing and there are lot of great ways to engage with the community. My best tip for everyone feeling lost in a new city or country: come to church! Even though I only met those people a week ago, we've been out for drinks and to the museums together and there's a Silent Disco on today! Tomorrow we're going hiking at Loch Lomond. My heart is happy.
Well, I can't wait for the next few weeks! Uni is starting on Monday, we'll see what that is all about. One of my best friends is coming to visit next weekend, I'm going to the Isle of Skye and Eilan Donan castle (the one from 'Made of Honor' and James Bond) and my parents are visiting as well. Fun times ahead. What are you up to at the moment?