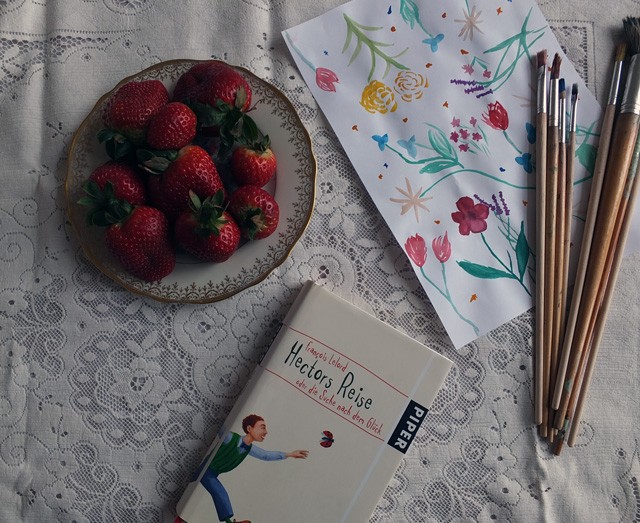 Good morning everybody! How are you all doing? Today I'm just writing a super-quick post, because I should actually be writing the last few pages of my last paper of the school year. Here are a few things that have made me happy lately:
Reading lots of new books instead of sitting in front of the computer | Painting | Eating the first strawberries of the year which taste so good (!) | Getting back into the swing of jogging and running my first 5k | All the sunshine we've been having lately | Heading out for breakfast with friends | Sitting outside on the balcony in a t-shirt (in March) | Planning a trip to visit these two | Deeper relationships with new friends | Did I mention the sun already? | Eating cereal all day every day | Fresh flowers in my room | Realizing again and again how awesome my family is | Watching my brother make a Lego stop-motion film | New lipstick
What about you? What are the things making you happy at the moment?