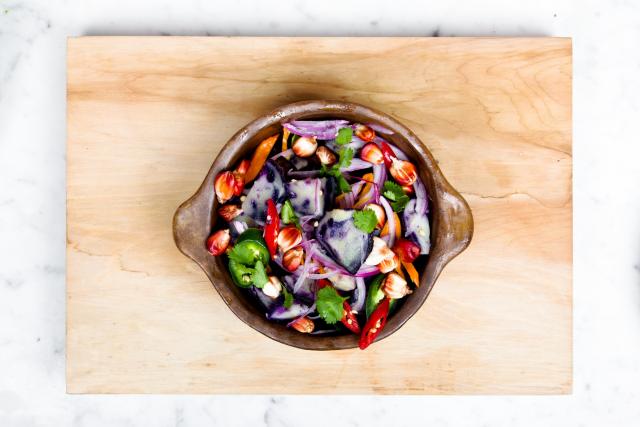 Over the past few weeks here in Scotland, I've started trying a lot of the recipes I've been pinning on Pinterest (instead of just having a pretty picture collection). My flat is 'only' student accomodation, but the kitchen is big and amazing and it's real fun working in there (even though my utensils practically consist of a spoon and two pots). I've tested quite a few recipes so far, some have been great and absolutely delicious, others not so much. Either way, most of the combinations were something I would have never thought of trying before.
Since I know some of you are cooks (and Pinterest-users ;) as well, here's a little selection of my favourite recipes in September:
+ Pear Pizza with Fried Sage (I used dried sage instead of fresh and fried – still tasted amazing)
+ Creamy Orzo (we used shrimps instead of chicken sausage)
+ Chanterelle Chowder with Bacon (I used mushrooms instead of chanterelles, left out the corn and would use less thyme next time)
+ Charred Tomatoes with Fried Eggs on Garlic Toast
Have you tried any good recipes lately?
By the way, since I love organising absolutely everything (tiny bit of OCD here), I've started a Pinterest board with recipes I have tried that do actually work (and that I would totally make a second time). You can follow along over here, if you like!