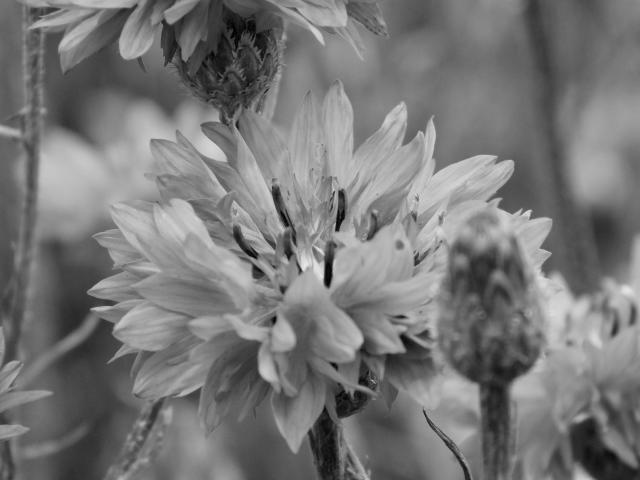 Last week my good friend Helena nominated me for a Liebster Award, a blogging award that has been going around the blogosphere for a while.  Basically, it's about showing some of your favourite blogs some love and getting to know each other a little  bit better. I'm always up for some good questions and connecting with others, so I am happy to play along!
Click through to read my answers 
***
These are the rules:
1. Thank the person who nominated you and link back to their blog.
2. Answer the 10 questions given to you by the nominator.
3. Nominate other bloggers for the award that have fewer than 200 followers.
4. Create 10 questions (or less) for your nominees to answer.
5. Let the nominees know that they have been nominated by going to their blog and notifying them.
1. What are you really really good at?
Well, this is only the first question and it's already super-hard (especially since there are two really's in that question ;). To be honest, I've always been quite good at a lot of things but not really great at one thing. I definitely make some great pancakes ;).
2. Where do you see yourself in 50 years? 
In 50 years, I hope to be looking back on a love-filled and colourful life. I'll be a 70-year-old lady then, so I hope I will still be fit enough to go on lots of adventures with my grand-children. I'll teach them how to knit and bake and always cook way too much food every time my family comes to visit. Of course, I will tell them all the stories of when I was young – the places I travelled to and lived in, the fascinating people I met all over the world, the lessons they taught me. My freetime will be spend working in the garden, knitting and reading. I already have pretty granny-appropriate hobbies, so I'm already looking forward to getting older (and wiser ;).
3. What is your biggest problem/challenge when it comes to blogging?
My biggest challenge is probably finding the time to blog next to university, work and a social life. This blog is a hobby and so much fun, but still – after a long day studying I often just want to relax with a good book. I still need to find that balance between making enough time for this space and not beating myself up over not blogging for a week because life happened.
4. What do you value most in life?
Definitely my family and friends. My parents have taught me so much about having the right values and living a grateful life. They have taught me to always value relationships more than anything money can buy and trust God in every situation. I could probably never say thank you enough.
5. What do you feel is your true identity? I.e. what do you think you're really supposed to do in life, what is your dream/true talent?
Ever since I was a little girl I have dreamed of being a writer some day. I love telling people's stories or inventing tales, so earning a living doing exactly that sounds like a dream come true.
6. If you were a character from a movie or a different world (e.g. from Space), who or what would you be, and what would your story be? 
It's no secret that I'm a big Gilmore Girls fan, so it's probably not surprising that I would be quite happy as a resident of Stars Hollow. I would get coffee at Luke's every day, enjoy Sookie's excellent cooking and living in this small town with all it's quirky characters and crazy festivities… and maybe write a book about that. I would definitely fit right in there.
7. What did you do and play as a child?
As a child, I was a real girly-girl so I was always playing with Barbie or Baby Born and inventing a perfect little life for them. I was really into horses as well, so apart from getting to ride a real horse once a week, I imagined that our garden was my own riding stable (there was always some kind of tournament going on and of course I always won just by a nose;). My mom also had a huge selection of old girls novels from her childhood, so I could spend whole days just being glued to one great book. I loved being a child and would definitely go back for a day if I could!
8. What does a normal day in your life look like?
I normally get up with my flat-mate at 6.30  in the morning to have breakfast together (since we hardly see each other during the week). After breakfast, I have one or two hours left before I have to leave the house, which I mostly use drinking another cup of coffee, getting back to bed and read a book or some favourite blogs  or prepare a blog post for the day. At around ten in the morning I'll leave the house to go to university and stay there until late afternoon. Back home, I try my best to complete my daily chores as soon as possible – cleaning the flat, working on some personal projects and doing some research for university. My evenings are mostly spend with friends – cooking and eating together, sharing some stories or just watching a great movie. That's probably an average day in my life!
Thanks so much Helena for sending these questions my way, it was so much fun to answer (and really hard!).
***
I'd like to nominate some people as well:
Tara
Bethany
Jennifer
Kevin
Lorelai
Juni
And here are my questions:
1. If you could move to any part of the world right now, where would you go and why?
2. What's your favourite season of the year? And why?
3.  Which three novels would you recommend to everybody you meet because you couldn't put them down?
4. What is your favourite way to recover from a long and bad day?
5. Do you like or dislike meeting new people? Why?
6. The classic: What would you do today if you knew you could not fail?
7. Is there a new habit you would like to start in 2014? What has been stopping you?
8. What is your favourite thing to do first thing in the morning?
9. How are you going to remember your life at the moment in a few years time?
10. Is there something you love to do, although most people dislike it?
I hope you are going to play along and you have just as much fun answering as I had. I can't wait to read your answers :)
***
Thanks again, Helena!