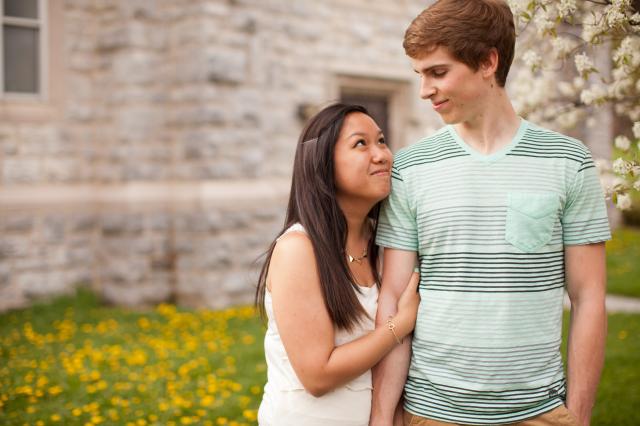 Good morning! Today I have the pleasure of welcoming one of my dearest blogging pals, Emily, and her husband Tommy on Hanna's Places. She's a highly talented photographer and blogger (I love all her posts on travelling) and also recently opened up her own jewellery shop on Etsy! I can't wait to snatch up my first piece (I have my eyes on this one).
Anyway, Emily is here today to show us, that the perfect date can be quite simple really. I hope it makes you smile as much as me!
When and why did you fall in love?
If you want the exact answer, we met when he was a freshman and I was a junior in college. We'd both signed up for a 5k marine mud race and carpooled there. He thought I was cute and forgot about me. I thought he was cute and forgot about him.
Fast forward two years.
I was in Texas, he was at home. I spent my Fridays alone in the office and he hadn't found a job. Someway or another, one of us online-chatted the other and soon our Friday chats became a thing. I returned home for my last semester of college, and I'd like to say he sealed the deal right there and then. But awkward is as awkward does, and we obliviously danced around each other for a few months until one Thursday night, we sat down for coffee . Amidst raised eyebrows and much sipping, he popped the question, "I'm game for it, if you are?" to which I indignantly replied, "Ask me nicer than that, but yes."
When people ask how we knew he/she was the one, I never know how to answer that. We fell in love immediately. There's something so special about being with someone who is an answer to prayers you thought God had forgotten about (as if He could). Someone who puts your needs above their own, someone who is literally your missing puzzle piece. Above all though, there's something so special about choosing to love and be with someone, and choosing to love and be with them every day for the rest of your life.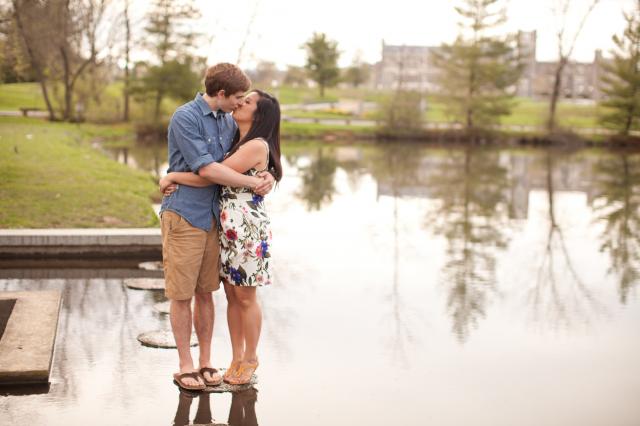 What would the perfect date look like for you?
We would probably recreate our first date. We'd wake up early and head to the farmer's market. I'd pick out some fresh vegetables to cook for us, he'd pick out a bouquet of wildflowers for me.
We'd head down the street to our favorite brunch joint, Gillie's. Several cups of coffee and hours of conversation later, we'd head back home. We don't need much, just give us a cup of coffee and each other, and that would be the perfect date.
Thank you so much for sharing your story, Emily.