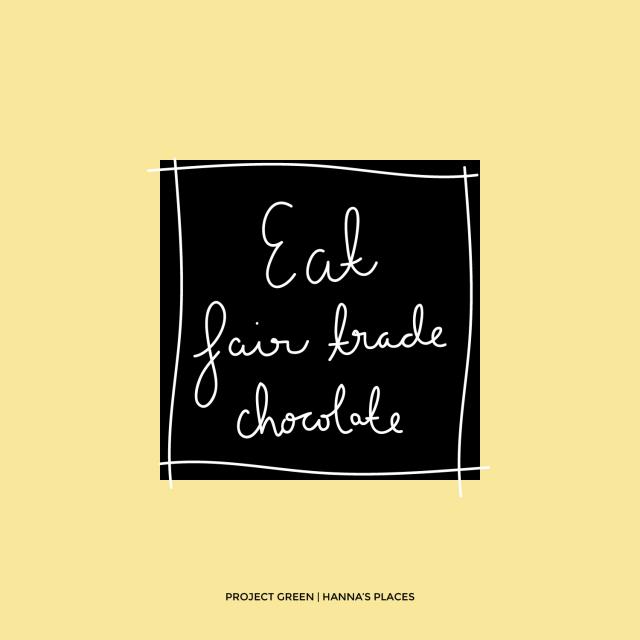 Hello lovelies and happy Monday! How are you all doing? I hope you had a good weekend and are ready for a new and fresh week.
This week I have a little challenge for all of you. I recently read a few articles about the chocolate industry and its cruel ways. People get exploitet just so that we can buy a bar of chocolate for almost nothing. Let me give you some facts: About 60 % of the chocolate we can buy here is either from Ghana or the Ivory Coast. In both of these countries, child labour and even slavery is really common. Children that are about four or five years old work with machetes that are often bigger than they are themself, which makes self-mutilation also more common than one would hope for. Instead of going to school and being able to live the way children should live, playing all day without thinking about tomorrow, they start working in an industry that is harsh and unforgiving. Some are even displaced from their families to start living a life of misery. Not really what you want to think about as you bite into your piece of chocolate, right?
Well, gladly there is an alternative! Thanks to the fact that living green is so hip at the moment, you can buy some fair trade chocolate at almost every supermarket. I know that these are a bit more expensive than regular chocolate most of the time and don't have all those yummy varieties as well. Think of it this way, buying less chocolate is actually a good way to support your Spring diet ;). And who knows, if more people start buying fair trade, maybe there'll be more options someday as well?
***
What about you? Do you already buy a lot of Fairtrade products? And would you start buying fair chocolate?
***
Graphic by Danielle Marshall for Project Green. To see more of her work, you can go here.
MerkenMerken