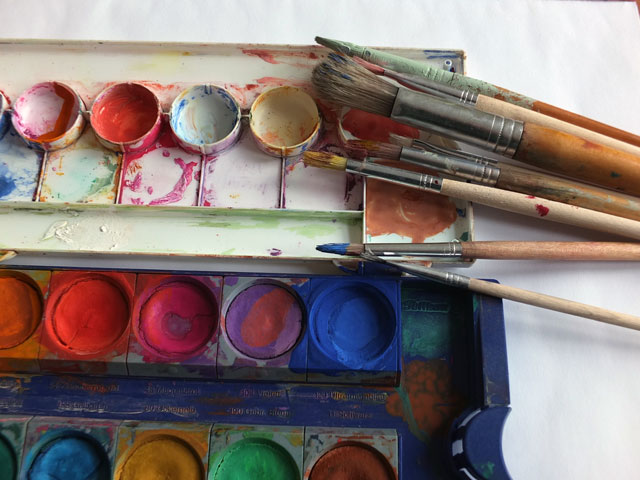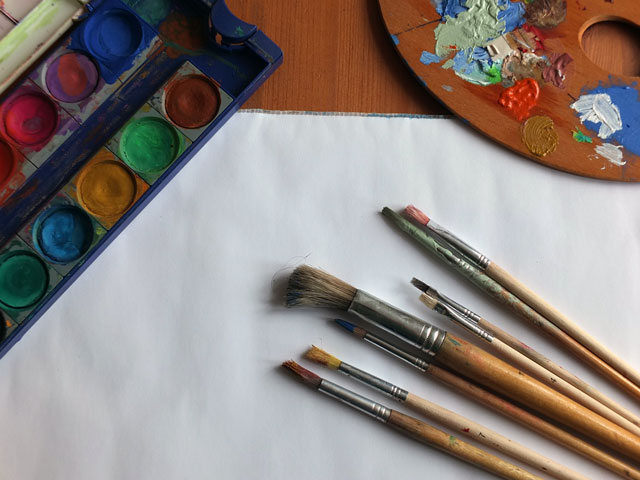 The other day I painted. I got out my old watercolor paint from school and just started. I didn't have any fancy equipment. I didn't follow any tutorials or tips ( like 'how to create the most awesome watercolor painting ever'). I just sat down, put on some happy music and started painting some flowers. The finished picture probably looked like something my little brother could have drawn as well, but that's not important. I had fun.
So, what am I trying to say here? Very often, I sit in front of the computer, looking at inspiring Pinterest boards, wishing I would do stuff like that as well and my life looked a little bit like these pictures. What's funny is: the things I'm pinning aren't really hard to achieve. There's coffee, baking, books, paintings, walks outside, fun with friends, nothing extraordinary.
Instead of spending my days pinning now, I have started just start doing exactly these things now. It doesn't have to be perfect, it just has to be fun. My finished cake doesn't have to look like something you could photograph and then put on the internet, as long as it tastes good. I don't want to continue stepping away from not doing things I'm not as good at as I would like to. There's no other way to than doing things to learn them.
***
What about you? What are you only wishing for instead of doing? And what's keeping you from doing it?
MerkenMerken