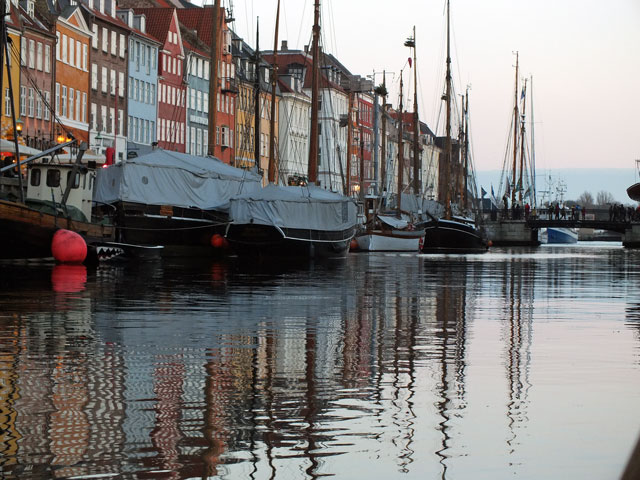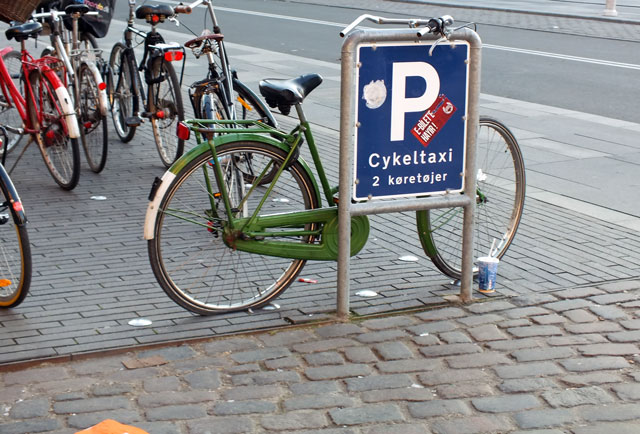 This year I visited Copenhagen over New Year's Eve with two of my best friends. Copenhagen has been on my travel bucket list for forever so I'm so happy that I finally made it and went there. What can I say: it didn't dissappoint! It's definitely just as pretty and charming as I had imagined, even if it was freezing outside and there were no leaves on the trees.
Click through to read some of my favourite memories/tips for this great city
***
We only stayed for three days (in a  small AirBnB-Apartment I can only recommend to anyone who is thinking about visiting), so we naturally didn't get to see all of the sights. That doesn't matter though since just wandering the streets is good enough – I'm not exaggerating when I say that every street/house/whatever is pretty over there (okay, maybe a bit..). I'm already anxious to go back – this time in the summer time. Sitting in one of the street cafés, watching stylish Danish people, sipping on coffee – the ultimate hipster dream ;).
# First of all, if you're ever thinking about visiting: Choose an Airbnb-apartment. Clicking through the apartments on there is like a stylish Pinterest interior design board (again – not exaggerating). If you don't find something that suits you on there, I can't help you.
# Doing the touristy thing and eating an overprized hotdog at one of the hot dog stalls in the street is definitely the right decision. They are really good.
# Another touristy thing that's totally worth it: Take a harbour tour. We went on the last one of the day (and the year 2013 ;), the sun was setting while we were on the boat, it was beautiful. And we also learned some interesting facts about the city. For example, did you know that there's some kind of autonomous commune – established by hippies in the 1970s – right in the middle of Copenhagen called Christiania? I did not.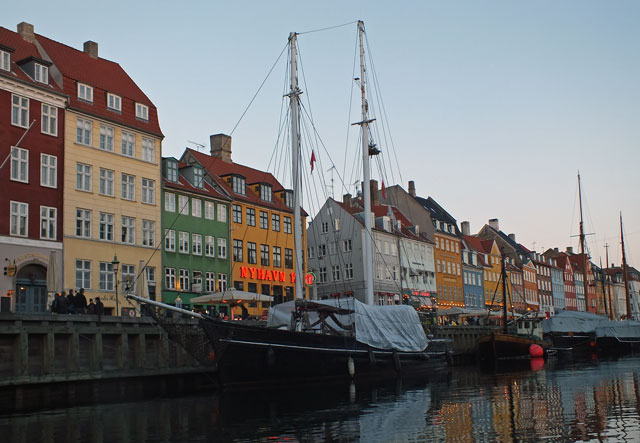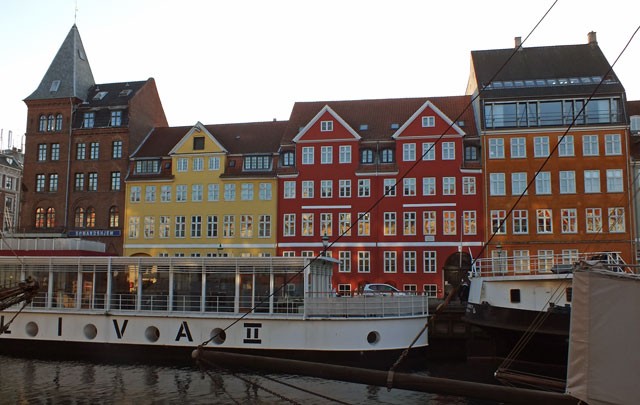 # If you don't have all that much time on hand, I would recommend just walking the streets, that's inspiration enough. You can get a free map (with a walk of all the important sights) at the tourist information and then I would recommend just getting lost in the city (it's not that big anyway ;).
# On our second day, we went for a walk in Frederiksberg, which is the 'rich' part of town. The houses were even more stunning than in the rest of the city and again it was enough just to walk the streets.
# I've wanted to recommend some cool independent shops and cafés, but there are so many on every street corner, that it's impossible to pick just a few favourites (you will definitely find a few by just walking down one road). Another special thing in Copenhagen I notice is that there were always two shops in one building – one in the basement and one on the first floor. This way you can drink your coffee downstairs and then head up the stairs to buy some pretty kitchen ware (for example).
***
What about you? Have you ever visited Copenhagen or taken a great small trip lately?