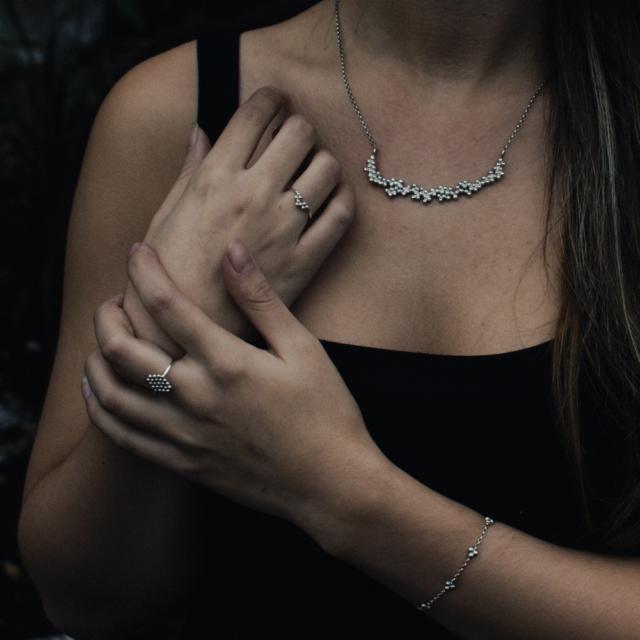 Today I have the pleasure of interviewing Lisa, the creator behind jewellery brand LJ Originals. She is a great friend of mine, really creative and her jewellery (and the idea behind it) is just stunning. She took the leap and followed her dream and founded her own brand last year. Now she's telling us more about it and her beautiful vision about it:
What was your vision behind founding LJ Originals?
My vision behind founding LJ was to create a brand that utilised my skills as a jeweller as a platform I could use to share a culture of value and worth. I heard once that a girl is told 268 times before she is 12 that she is not good enough and, while the accuracy of that statistic could be debated, it sparked something in me to do whatever I could to make the statistic as small as possible. Every person is valuable and I may not be the biggest voice but I have a responsibility to at least be a voice against the other noise that women hear berating them every day.
What dreams do you have for the future you're excited to work on?
Wow that's a big question. I have massive dreams to play a more proactive part in reaching girls or women who really have had their confidence and value stripped away through traumatic events and help them rebuild it and realise that regardless of what those things tell them they are, they are so valuable and have so much worth.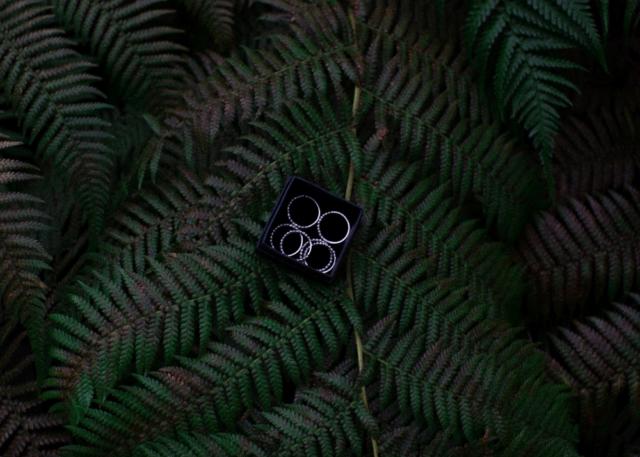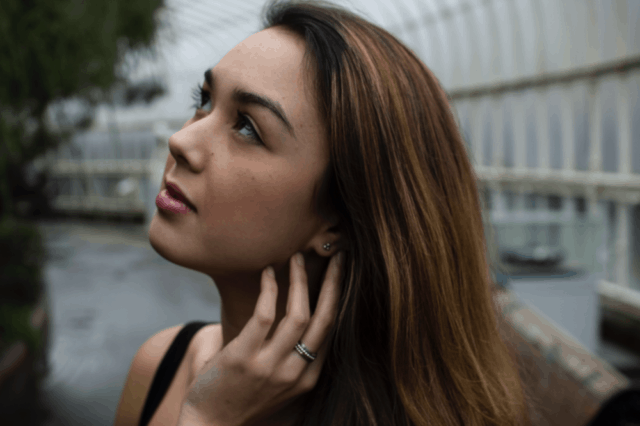 Is there one social/environmental issue you're passionate about?
I actually studied my masters in sustainability and environmental studies. While I am still working on a more environmentally friendly model for my business, I believe we have a responsibility to steward the natural resources we have well. My biggest social issue, as you can probably tell is to make sure that every girl or woman hears at least once that they are loved, precious, beautiful and valuable. Over the first few months of the year, I had the honour of partnering with Urban Justice in Glasgow to go into local high schools and teach young girls the Shine course which focuses on worth, value, strength and purpose. It was unbelievable rewarding to spend this time with the girls and to see the transformation in them by the end of the course.
Do you know one simple step we can take towards living more green?
It's actually really simple. I think our throw away culture can sometimes cause us to feel some kind of endorphin rush from buying something new and disposable instead of reusing our resources from even the little things such as buying our lunch everyday. My collection is based on a variation of the traditional granulation technique where I use lots of small granules joined together to build a much bigger surface and I think this is actually really reflective of our efforts to become sustainable or more effectively protect our environment. Yes bigger companies and governments have a massive part to play and a great responsibility to minimise their impact but the buck doesn't solely lie with them, it's our responsibility to recycle, be less wasteful with energy and materials. I mean even only putting the amount of water you need in the kettle for your tea makes a difference.
Advice for people who want to start following their dreams?
Just do it. One thought that stuck with me when I was deciding to launch LJ was that there were people on the other side of that I was doing. Even if it was only one of my social media followers or just that one buyer who needed to hear that they were loved and valuable, who was I to withhold that from them or not do anything in my power so that they heard that. You being small doesn't serve the world. Yes, be sensible, be wise and do what you need to do to survive but if there's a need that you see, chances are you are the solution.
Thank you so much Lisa! If you want to get some beautiful LJ Originals for yourself (or a friend) you can check out her shop over here. Or follow on Facebook or Instagram!
MerkenMerken
MerkenMerken