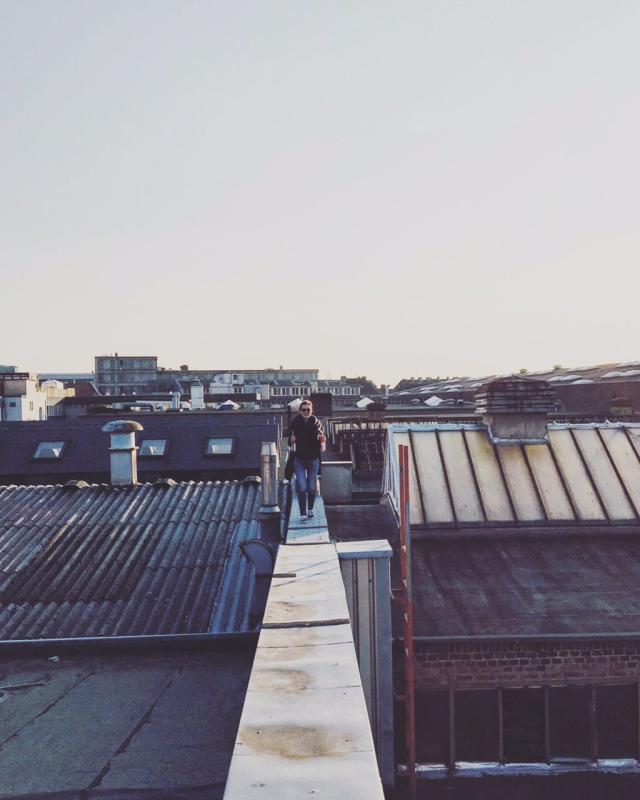 Happy Easter weekend! What are you up to for the holidays? Tomorrow will be pretty low-key for me (writing my thesis, yay!), but on Sunday I'll be going to the Easter vigil with my grandparents and Monday we'll go hiking the Drachenfels (and hopefully stop for waffles somewhere on our way back). Some more things that've been going on/I enjoyed lately…
Last Thursday, I met up with a friend in Cologne and we sat down on the roof, had some lemonade and talked about life. More nights like this again soon please.
Saturday, my dad and I went to Ikea and installed the first few lamps in my new flat (I got this one for the kitchen and I've got my eyes set on this one for the bedroom). I'm still not sure what style I'm going for in the living room, do you have any suggestions/great online ressources?
Tuesday, some good friends and I booked our summer holiday! We're going on a Portugal roadtrip – two days in Porto, two in Lissabon and five on the Algarve coast with a three day surf course! I really can't wait and again – if you have suggestions for places we shouldn't miss (or how to surf?), you're always welcome.
Wednesday, I had a little good-bye party with my 'knitting gang' because we're all moving to different cities (Bonn, Berlin and America!). It was a bit sad, but we're all so ready for this next step to happen – and of course I'm already planning on going to Berlin asap. We went to a small Japanese place and had the best Ramen soup of my life, so I need to figure out the recipe now.
I started reading Kate's blog this week and it's so lovely. Such a good mix of interior, travel and beauty posts, go check it out!
Pearls of Money Wisdom for Twenty-Something Year Olds. Yes please.
The latest episode of the Curious Minds Podcast was on Deep Work and concentration and so interesting! If you're interested in better working habits etc, this one is for you.
Last but not least, I finished reading Zeitoun today and it's such a good book. It's a (true) story about a family during Hurricane Katrina and both compelling and infuriating.