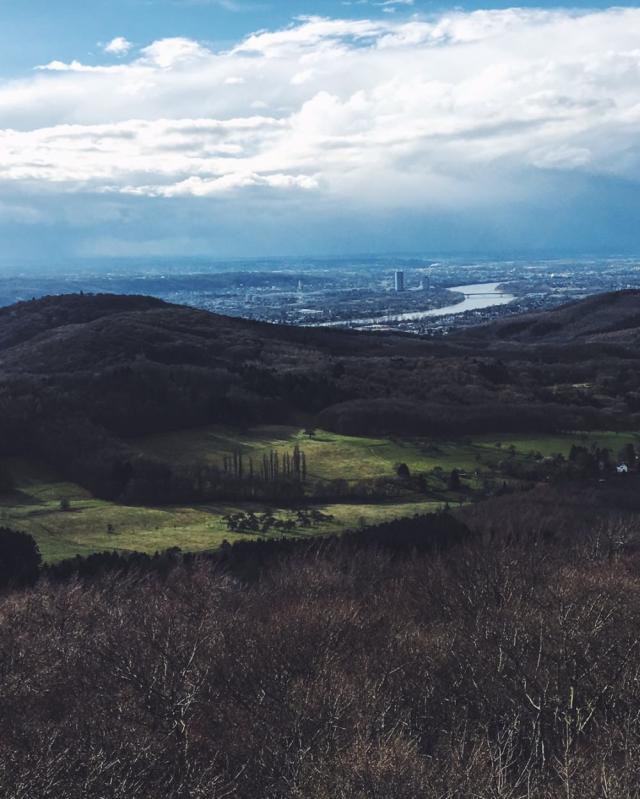 Boy, what a week! I've been on a constant emotional roller coaster between 'yes, I might actually be able to do this' and 'no way is this ever going to work out, there's no time, please let me hide somewhere' in the past few days. Writing your bachelor's thesis while moving and starting a new job sure is a lot of work. Any time management/stress relief tips anyone?

Links & Memories of the week
1 | Easter was so nice and low-key this year. I went to the Easter Vigil with my grandparents (at 6 am!) and we had a nice Easter breakfast afterwards and then I spend the rest of the day with my other grandma and eating chocolate (lent is over!). On Monday, we went for a walk (see picture above) and head some waffles – another day well spend.

2 | It was also time to watch "You've Got Mail" again this week – what better way to recover from feeling stressed out than two hours in New York with Kathleen Kelly and Joe Fox?
3 | I also spend the first few nights in my new flat this week! I was still missing a LOT of essentials (like – furniture ;) but it was a great experience and I can't wait to make everything that much cozier!
4 | This weekend is going to be pretty low-key, lots of writing and getting university stuff in order and chill evenings with friends, good food and maybe a bottle of wine today, tomorrow and Sunday too. The weather is supposed to be brilliant as well, so I'll try to get away from my desk to go for a little walk at least.
5 | Yesterday I tried this polenta tart from Krautkopf and it was SO good! I used roasted zucchini instead of spinach and I loved it – do you guys know any other great polenta recipes? I'm a fan.
6 | Good to remember: 3 Things to stop posting on Social Media
7 | Did you guys watch the Aziz Ansari live show on Netflix? It's seriously so funny (and I normally don't enjoy stand-up comedy!). Give it a go if you could use a laugh or you enjoyed Masters of None as much as I did!

8 | And last but not least: One Career Goal for every Year of your Twenties