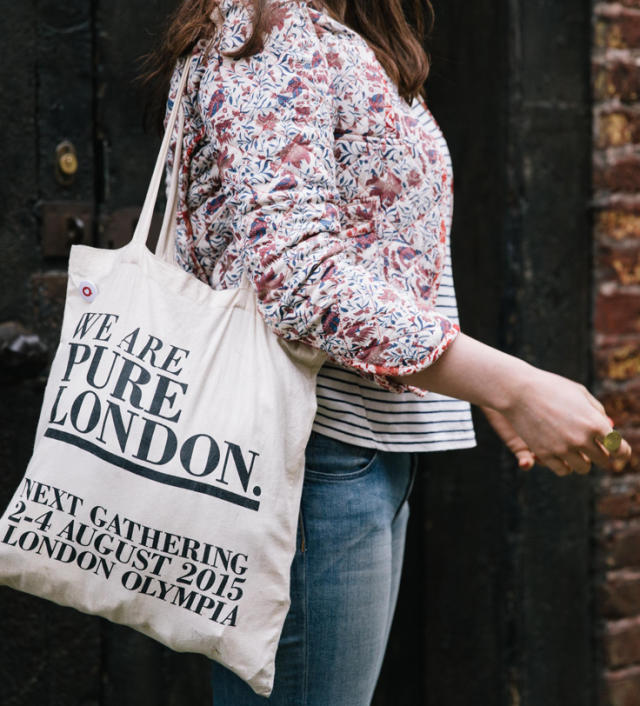 It's officially spring time! Well, at least according to the calendar – looking outside I won't say good-bye to my winter coat anytime soon. Either way, it's time to think about freshening up my wardrobe – with ethical fashion, of course! Looking back at the fashion pins I pinned recently (anybody else does that?), there are a few common themes running through. So here goes, my favourite spring trends 2016:
Stripes
Let's be honest: This is more of a spring, summer, autumn, winter trend for me. I've included them anyway because there's always new (and slightly different) pieces each season. The People Tree collection is especially gorgeous and I have my eyes on this dress and this shirt.
Metallic trainers
This is one of those "trends" that I kind of hated when I saw it in the online shops for the first time, but after seeing so many stylish girls on the street (and on Pinterest) rocking a great metallic shoe, I can't wait to get my own pair! I'll probably get these Veja trainers in silver soon (also available in gold) and I'm picturing myself wearing them with black office trousers and maybe a white blouse.
Tennis shoes
This however is a shoe trend I've loved for years – and again, Veja has the best pair: Get in my closet real soon!
Denim
The ethical jeans market is getting better every season! Armed Angels has some lovely dungarees that I might just be brave enough to try this year and there's also some nice mom jeans (!) out at the moment. I'm so sick of skinny jeans at the moment and really craving some alternatives, what about you? Btw, did you know that you can also 'lease' jeans from Mud Jeans (if you don't want to invest in one more pair right away) – pretty cool!
What about you? What's on your (ethical) fashion wish list this season?
Picture of me by Helena Rae/Newfound.
MerkenMerken
MerkenMerken