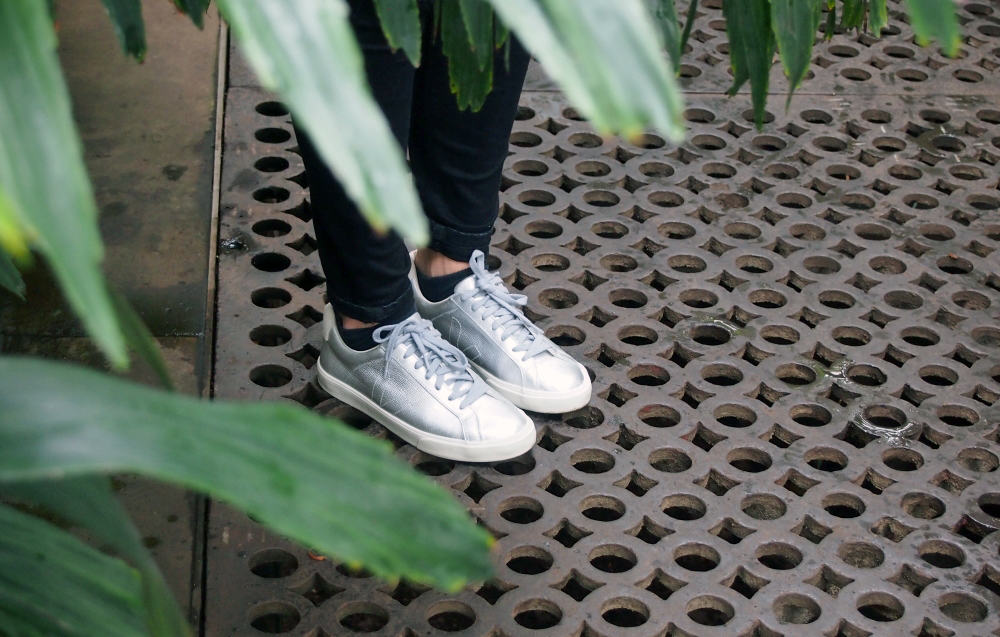 Fair fashion is not only about buying products that are made in fair and sustainable way, but also about taking care of the items you already own. This way they will look nicer longer, you can wear them for a longer time and you won't have to throw them away too soon. Sounds logical, right? I think so, so I want to start a small 'series' of how to best take care of your clothes, your shoes, your handbags (etc). I'm not an expert by far, so if you have any more tips please let me know :) I'm kicking of this series by sharing my favourite ways to take care of my shoes. I must admit – for a very long time I have neglected cleaning my shoes and what's even worse – I just bought cheap shoes at H&M or Zara that I threw away after one season. The epitome of fast fashion. I'm trying to be better now – I'm not buying cheap shoes anymore and I'm trying to clean my shoes on a regular basis. Since I was absolutely clueless how to do this when I started, here are my (and my grandma's) most important tips:
The Basics
1 | Go to a professional to fix your broken shoes. I had a pair of brogues with missing heels I really liked and it just cost 10 € to repair them and took two days. Cheaper, more sustainable and easier than buying new!
2 | Use shoe stretchers, especially on leather shoes. Wooden ones at best.
3 | Only wear your leather shoes every second day. They need that break because they store the moisture of your feet (even if you don't necessarily sweat much).
4 | Use a shoehorn when putting on your shoes. Yes, even though you're not that old yet ;)
5 | Buy shoes that actually fit. Yes, the smaller size might be almost okay, but your feet and shoes won't thank you for sizing down.
6 | Don't put your shoes next to the heater if they got wet. Give them time to dry completely, otherwise the leather will crack.
7 | Clean the shoes you've worn about every two weeks. Make sure the products you use are right for the material of your shoes!
Cleaning Instructions
Step 1 | Brush your shoes off with a stiff brush.
Step 2 | Use a soft cloth and leather soap to clean your shoes of any dirt.
Step 3 | Use another soft cloth to put on shoe cream and/or shoe wax. I don't want to own millions of different colours of shoe cream so I always use the transparent kind, but you can go for different colours as well.
Step 4 | Finish with a polishing cloth and your shoes will look as good as new!
And that's it! Easy as that – and you will have fun with your pretty shoes for so much longer :)