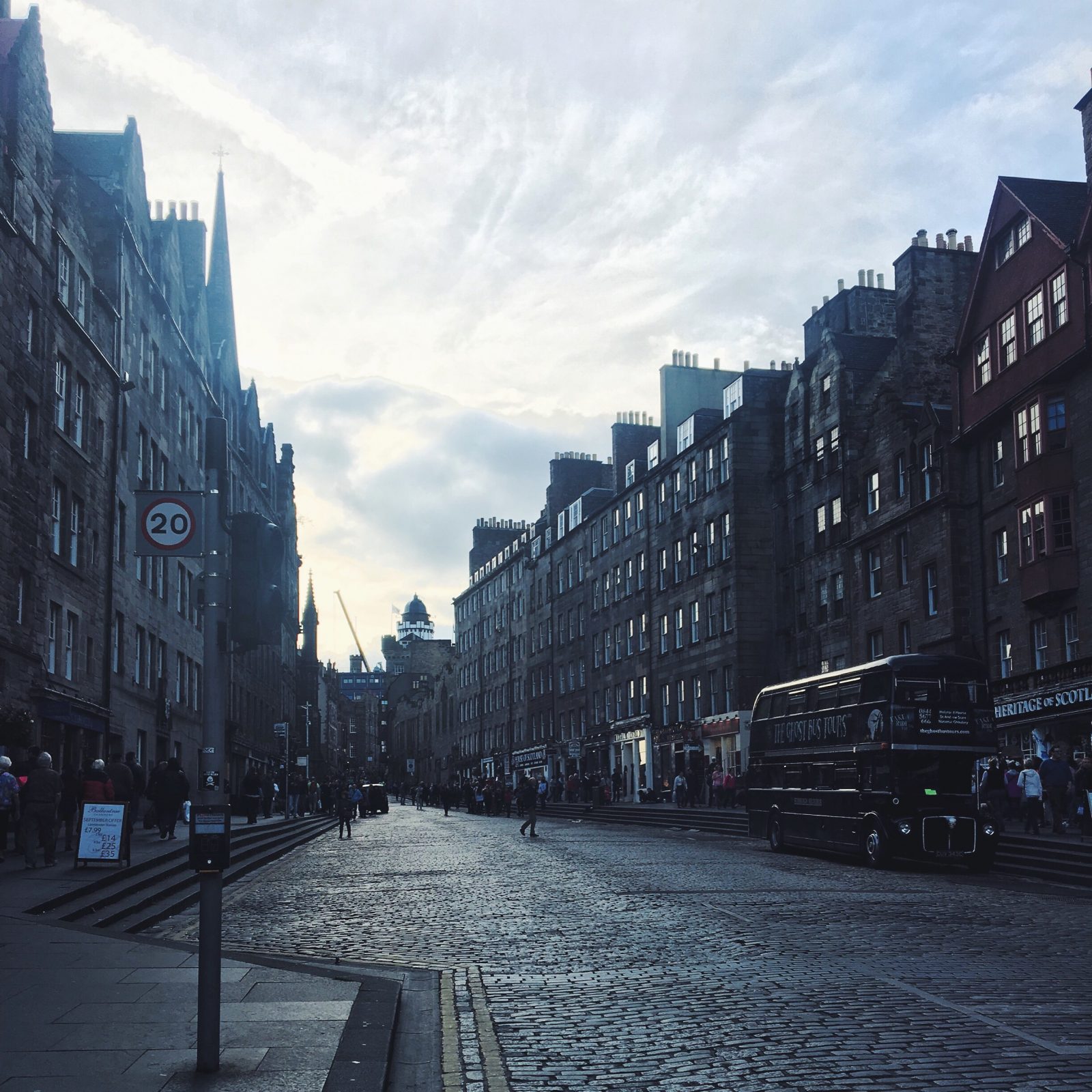 This September, it was time to visit one of my favourite countries again: Scotland! Since spending my semester abroad in Scotland two years ago, the Scots have a special place in my heart. I went with my friend Theresa, one of my best travel buddies. She has also lived in Scotland for a few months and missed it just as much as me. Oh, it was a glorious trip! From the moment we touched down in Edinburgh, it felt like home again: The colours, the people, even the smell! Can I go back already?
Part 1: Edinburgh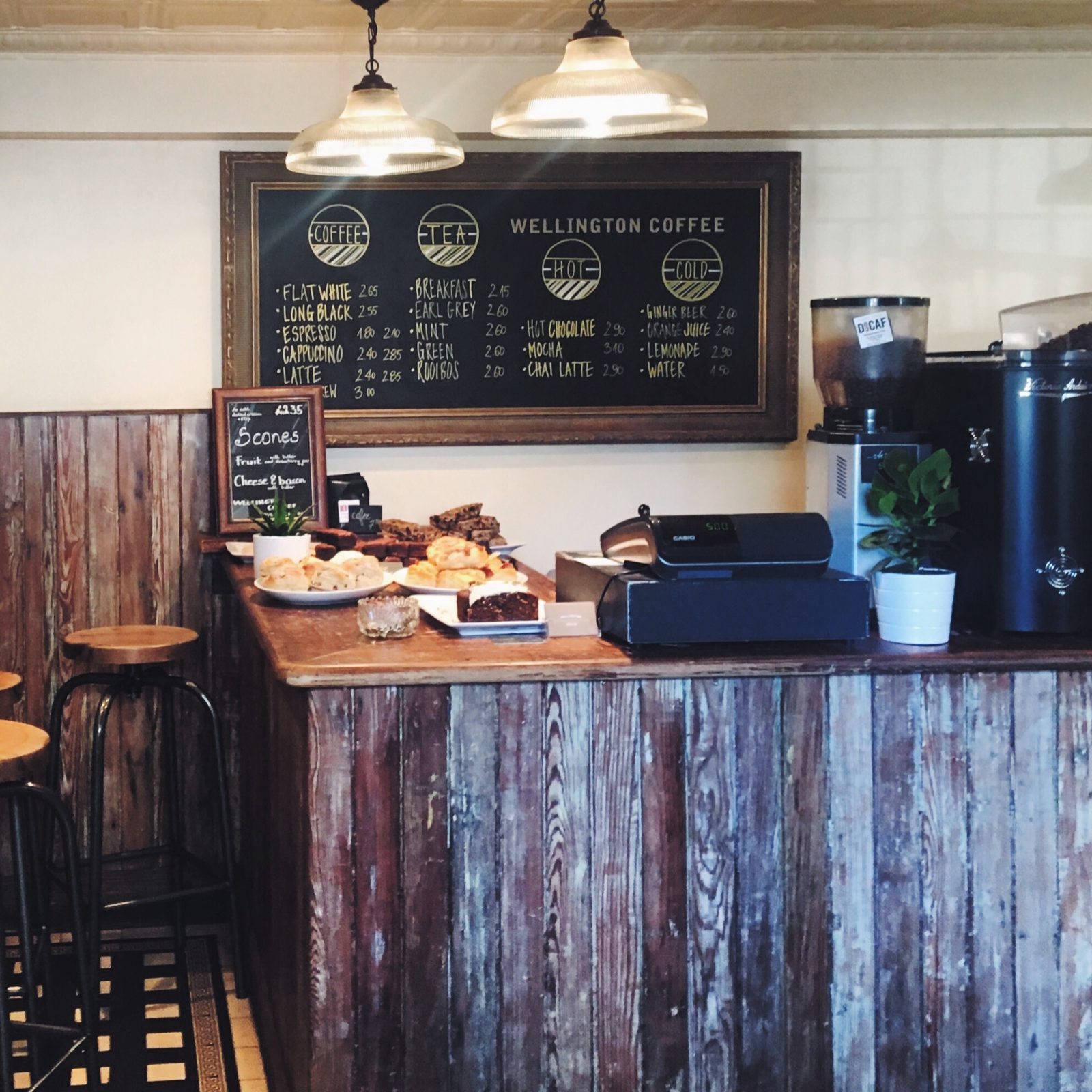 The first part of our trip was spent in Edinburgh. We stayed at the Baxter Hostel, a lovely (and tiny!) hostel near Waverley station. It was my first stay in a room with 9 girls, but gladly everyone was really friendly and quiet. On top of that, we had a yummy home-cooked breakfast of eggs and toast in the morning which was included in the price.
Our first day in Edinburgh, we just walked around town smiling because we were back in Scotland. People might have thought that we're pretty weird! We had an amazing scone at Wellington Coffee, took a walk to Calton Hill and went to the uni library bar for a lime & soda. After dinner at Mosque Kitchen (not the greatest atmosphere, but really tasty dhal for only a couple of pounds), we went to the pub quiz at Newsroom. A happy day!
On our second day we only had a couple of hours, so we did some more strolling (around the touristy streets as well) and went charity shopping. Then it was time for our second destination!
Part 2: Highlands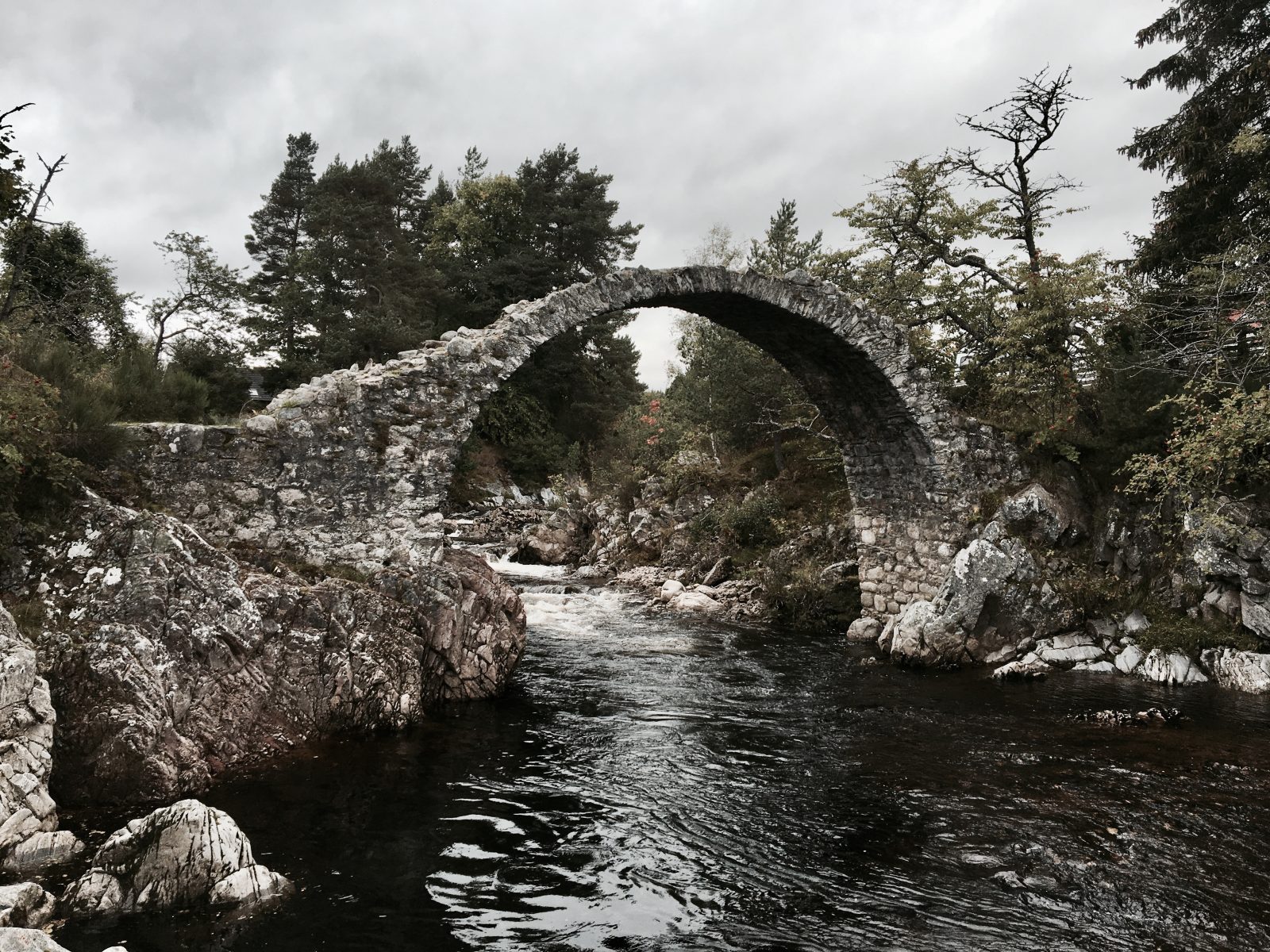 Since starting to think about taking this trip, we knew we wanted to go to the Highlands as well. Our dream was going up to the Isle of Skye again, but without a car that wasn't very realistic. After long hours of trying to find the 'perfect' place, we finally decided that everywhere would be great and found a spot: Carrbridge. It's in the Cairngorms National Park, near Aviemore and really accessible by train. If you ever want to go: we stayed at the tiny (but really lovely) Braeval Garden Cottage. Our hosts, Bruce and Mairi, were super-nice and helpful, picked us up from the train station and gave us all the greatest tips.
Since the wi-fi didn't work and we didn't get a phone signal, our two days in Carrbridge were truly relaxing. We started every morning with a coffee on the porch, watching the sun rise, warm with sweaters and scarves – it was simply perfect. After a slow start with a hearty British breakfast (porridge one day, baked beans, eggs and toast the next) we set off on long hikes through the woods. Does anyone else feel like you have the best conversations while hiking out in nature? I certainly do. In the evenings, we went to the local pub for a pint of cider and some chips and watched the first season of Downton Abbey back at the cottage. Again, simply perfect. And over way too quickly…
Part 3: Glasgow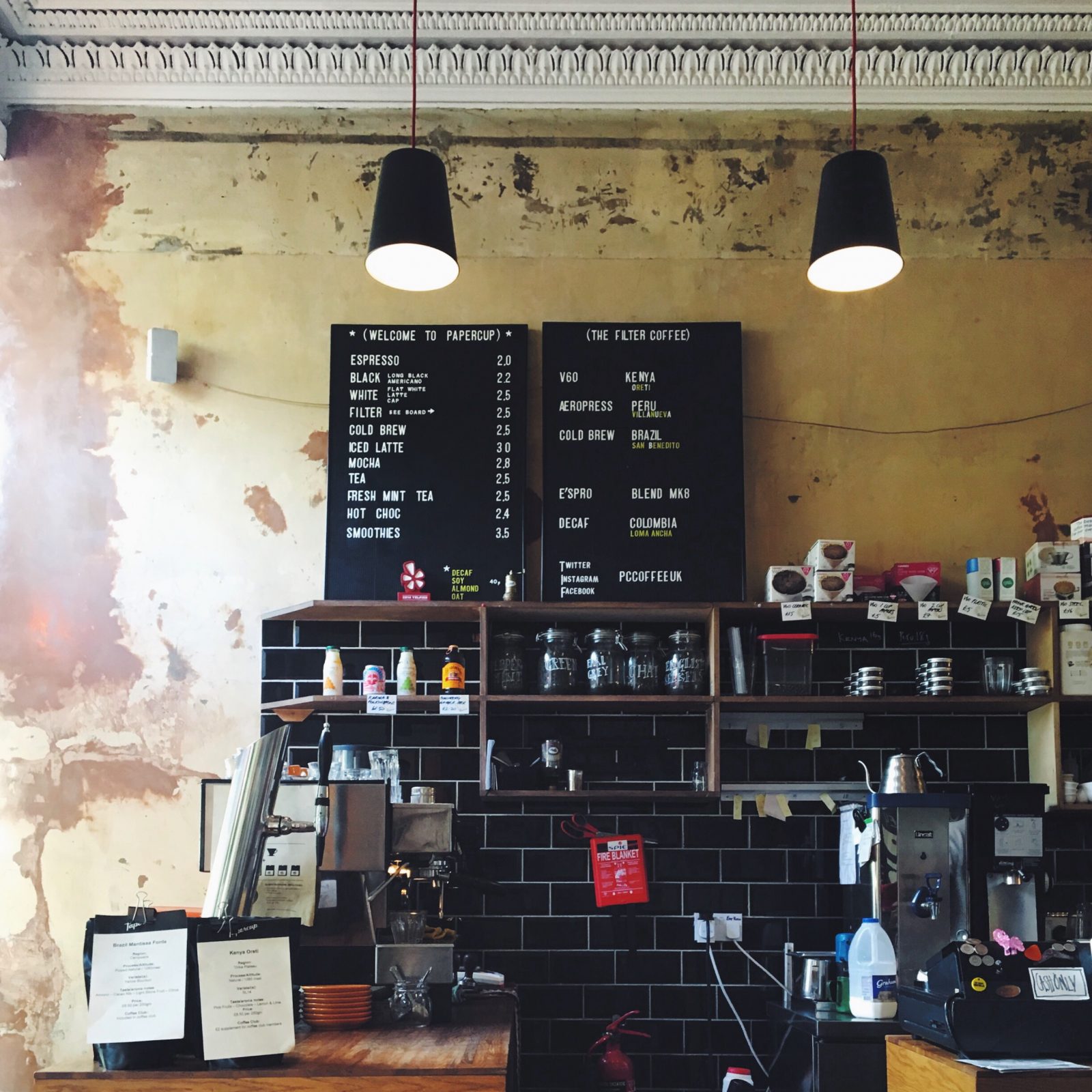 After three days in Carrbridge, it was back to the city for our last destination: Glasgow. The first day it rained for the first time of the trip. We still visited a few of my favourite Glasgow destinations: The Lighthouse, George Square, Buchanan Road and Paperchase. We had a long hot chocolate date at Tinderbox to catch up with one of my favourite Scottish friends. In the afternoon, the weather cleared up a, so we got to take a walk to the Necropolis. The day ended with a burger at Gourmet Burger Kitchen (one of my favourite food places while I lived here) and the feeling that I never wanted to leave again.
On our second day in Glasgow (and our last in Scotland) the weather liked us again, it was sunny and beautiful. And it was yet another perfect day: We started with a long breakfast at McCune Smith (try their Banana and Cinnamon Toastie, if you ever go there) and then set off for a walk to the West End. We strolled through Kelvingrove Park, the perfect park in my opinion. We went people watching at the uni and then set off on a charity shopping tour on Byres Road. Both of us found a great autumn coat for less than 10 pounds (nothing better than Glasgow charity shopping). When we were both tired, we went for another coffee at Paper & Cup (and one at Artisan Roast, ha!) and walked back to the city centre. Days like this make me feel so alive and happy!
Can I please go back?
And that was it, our great Scotland trip of 2016. Just writing this post makes me want to go back. How can you feel so homesick for a place, when you're happy where you are as well? Scotland, or the whole UK actually, holds a very special place in my heart. And this trip was definitely not the last time I went to this beautiful piece of the earth.