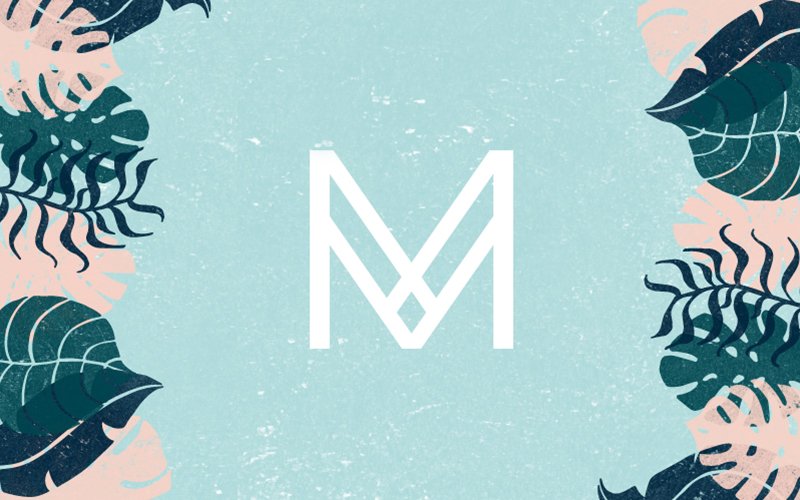 Today I am very happy to introduce Maykher to you! It's a beautiful fair fashion label from England that has been born out of a Crowdfunder not even a year ago. Maykher has vowed to promote makers, instead of machines and thus save some beautiful old techniques. I really love their wonderful clutches, bags and scarves. If you're looking for a meaningful gift or a little treat for yourself, check out their store!
Heidi from Maykher has kindly agreed to answer a few question about the label and their ideas about slow fashion for us. Enjoy the interview, I definitely loved her answers!
Tell us more about Maykher and the idea behind it!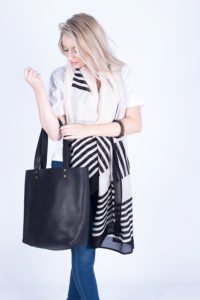 The idea of Maykher came about as I wanted to find a way to tackle some international social issues that I felt passionate about. I have always been aware and troubled by the negative treatment of women/girls around the world. Opportunities for many women and girls are so limited and their value disregarded purely based on their sex. It's a travesty for womankind in any time period, but especially in 2017!
I wanted to do something but I had no idea what or how. I had no formal experience in foreign aid, international affairs or social care but I knew fashion well! Therefore I used my knowledge in the industry as my tool for good.
Now, Maykher runs as a profit with purpose company. Our business is split in two with our little team in the middle. The first half is developing strong relationships with incredible makers, to support them and pay them fairly, to offer and support opportunities far beyond just making product. Many of our makers are now on programs facilitated by the incredible organisations we work with to develop their literacy, support any mental health issues and raise awareness on nutrition and well being among other areas. It's very much about personal and professional development.
The other half is about reinvestment back into communities and their girls. Statistics show that there are approximately 62 million girls out of education so our plan is to reinvest at least 10% of our profits knowing that education is a viable tool to end poverty, reduce child marriage, trafficking and death at child birth.
We're firm believers in people before profit so want to ensure that as many people as possible benefit from our work.
When did you become interested in slow fashion and the makers behind it?
I'm very aware of the rise of fast fashion and its hugely negative impacts on people, the environment and more. I'm also acutely aware of some high profile companies on the high street who are not adequately addressing these issues. It doesn't sit well with me. I think the devastating Rana Plaza tragedy really pushed some of these issues to the forefront of the media. It gave horrific insight into the treatment of some people and the conditions they work in.
Slow fashion practise is inline with my professional and personal ethics in so many ways and has been for many years. I think I was drawn to the idea before I even realised it had a name. I believe it's important to remember that there are people behind every garment. They have a story, a family, a life and deserve to be treated well.
Also, creatively I'm a huge advocate for authentic techniques which are rich in culture and history like block print and backstrap weaving. These processes are beautiful but are manual and slow.  In fashion today they're often replaced for cheaper, faster alternatives, it's so sad. There are generations of people behind these techniques and they deserve the opportunities to keep their crafts alive. I love that we get to play a small part of this.
When did you think for the very first time: This is it, we are actually making a difference!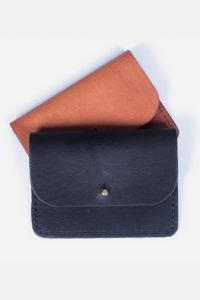 Our Crowdfunder was successfully funded at the end of the summer last year. That was a huge achievement for us after some incredibly hard work. The feedback and support we had was incredible. It made us realise that with everyone pulling together, us, our makers and customers, we could really achieve something special and generate change in our own way.
On the back of our Crowdfunder we managed to place our first big order with each of our maker groups. In areas trying to raise from poverty, every order is vital. We were and are pleased to be a part of this progression. We placed our order with Haiti just a few weeks before Hurricane Matthew hit them last year. It was a terrible time for the country as they still hadn't recovered from the 2010 earthquake. With so much destruction and areas that needed to be rebuild, our work with Haiti became (and still is) more important than ever.
How did you get to know the makers of your garments?
We actually have women and men making our pieces and I'm quite proud of this. We believe in equal opportunities, so it was important to us that we didn't exclude anyone based on their sex. But it took a long time, a lot of research and many conversations.
It was important that we found small enterprises who had ethics that were firmly in line with our own but also could make our accessories with the finest craftsmanship. It took us about 18 months to find just 3 groups we were happy with. But, that said we have no intentions of rushing the process. It has to feel right especially with a business which is so people focused like ours.
Do you have a tip for all of us – what's one small step anyone can take who wants to change the world?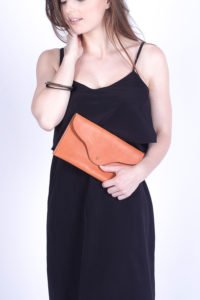 There are many global issues that people are understandably passionate about. Each important in there own right. Sometimes, when there is too much to concentrate on, it's easy to get overwhelmed. You can stall and not do anything because where do you start?
My tip would be to take baby steps and choose one thing at a time to concentrate on. It's more manageable, especially as an individual. You'll notice your positive impact quicker which in turn will drive you to do more. You can be mindful of other issues but focus on one at a time. I chose education, but am equally passionate about a number of other issues. If we all do one thing well there would be a lot more positive progression on our planet covering some wide areas which I think is exciting.
What's next for Maykher?
Lots! We're only just beginning and are at the very start of our journey. We have so much to achieve in the coming months and years! I'm really looking forward to growing our supply base over time and being able to tell more stories about makers around the world. We have a few trips in the pipeline where we plan to film our stays and document our journey. It's great to share that with people and give insight into our work behind the scenes.
It's every customers decision to buy that allows us to function. That's why it's important that we share our journey with them. Our first big pledge we make to girls is going to be a huge deal and achievement for us. We're working towards some pretty challenging goals but it's worth every drop of hard work. Watch this space!
***
Thank you so much for the great interview, Heidi! I love the vision behind Maykher, don't you? It's always great to see people using their skills for good. Keep up the great work, I can't wait to see what's next!
If you want to read some more great interviews, I've got some wonderful ones in store for you. Enjoy!
All pictures via Maykher.
MerkenMerken